Mobile TV APK 2.05.0010
Download Mobile TV APK for Android to bring your TV into your pocket. It is a fast, convenient way to stay up-to-date on the latest news and sporting activities.
Exclusive Details about Mobile TV APK
Mobile TV APK is an entertainment application offered by Motorola Mobility LLC. It allows you to record your favorite TV programs and save them on your Android phone or tablet.
It also provides lots of TV channels, including sports channels. You can also add content to favorites for easy access later.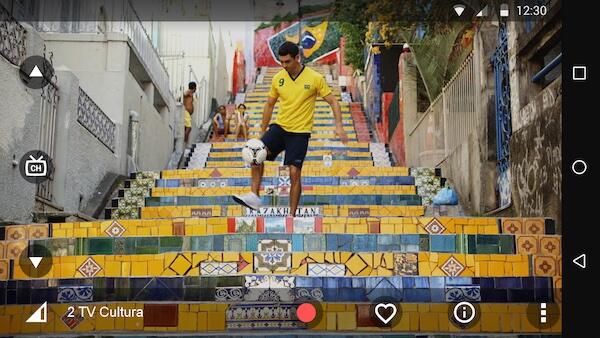 Overall, this application is very well designed and easy to use. The only downside is that it doesn't offer any movies or shows on demand. But, if you are looking for a live TV application for your Android phone or tablet, this app is unrivaled.
How to Use Mobile TV APK Download
Once you have downloaded and installed the application, open it up and look at the main screen. Here, you will see a list of the channels available to watch live.
You can scroll through this list and select the channel you want to watch. Alternatively, you can search for a specific channel by using the search function.
Once you have found it, click on it, and the stream will start playing. You can also record any programs for future viewing.
Search Channels
In case you don't find your favorite channel in the application, you can perform a deep search. This will take some time, but it will be worth it.
To do this, go to the main menu and select the Search option. This will initiate a comprehensive search of all of the available channels.
Due to the large number of channels involved, the search may take some time. However, you can use the Filter function to narrow down the results.
Once the search is complete, you will be presented with a list of available channels. You can then select the ones you want to add to your favorites.
A More Personalized Watching Experience
Android Mobile TV APK allows you to customize your experience by allowing you to determine how the application looks and feels. For example, you can change the theme of the application and select which channels are displayed on the main screen.
Some other great features are worth mentioning. They include: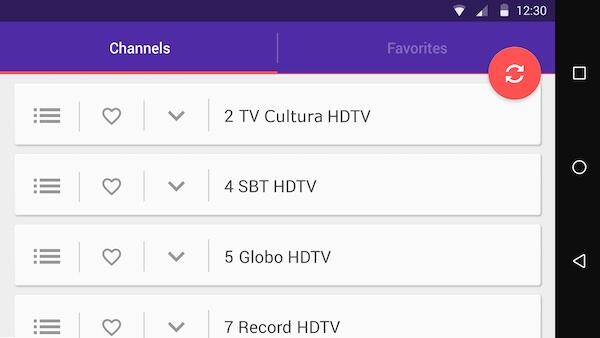 Heart Feature. Besides every channel, you will find a heart icon. You can click on this to add the channel to your favorites list.
Share Feature. If you want to share a particular channel with your friends, you can click the share icon.
EPG Feature. This is a TV guide that allows you to see what is coming up on each channel.
Reminders Feature. This allows you to set reminders for your favorite shows, ensuring you never miss an episode.
Overall, Mobile TV APK is a great application that offers many features and customization options. Check it out for a more flexible & personalized TV watching experience.
Set Parental Controls
One of the biggest worries among parents is what their kids watch on TV. Thankfully, Mobile TV APK has a great solution for this.
The application offers a "Parental Controls" feature that allows you to set restrictions on certain channels. This way, you can be sure that your kids are only watching appropriate content.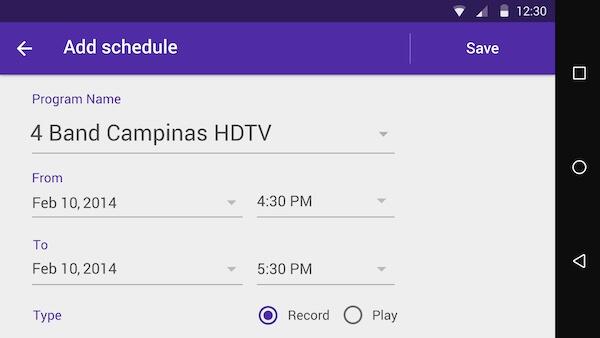 To access this feature, go to the main menu and select "Parental Controls." From here, you can add channels to a blacklist that will be blocked.
You can also set a password that will be required to access the Parental Controls feature. This way, only you will be able to change the settings. Overall, this is a great way to ensure that your kids are only watching appropriate content.
Other Unique Features of All Live Mobile TV APK
Supports Ginga & Electronic Program Guide (EPG). This application supports Ginga, which is a Brazilian standard for interactive digital TV. This means that you can use your phone as a remote control. The application also comes with an Electronic Program Guide (EPG). This is a TV guide that allows you to see what is coming up on each channel.
High Interactivity. This application is highly interactive. You can determine what to watch and at what time. This makes for a more personalized TV-watching experience.
An Intuitive User Interface. This app has a super minimalistic and intuitive user interface. This makes it easy to find what you're looking for and start watching TV right away.
Highly Diverse Channels. This app offers numerous channels from all around the world. This ensures that you will always find something to watch, no matter what your interests are.
Mobile TV APK Free Download
Downloading this application does not cost a penny! You can get it 100% free from the Google Play Store. It does not have hidden fees or in-app purchases. Simply install it and start watching TV!
Conclusion
Mobile TV APK is your go-to app for a personalized and flexible TV-watching experience. It offers numerous customization options, as well as a variety of channels from different parts of the world.
It has parental controls to ensure that your kids are only watching appropriate content. You can also record programs to watch later. Overall, this is a great application with a lot to offer. Download it for undiluted TV fun!