MetaVoicer APK 3.2.32
Metavoicer APK download converts texts to audio with 100% accuracy. The text-to-speech app has a superior synthesis engine that provides natural/ realistic voices.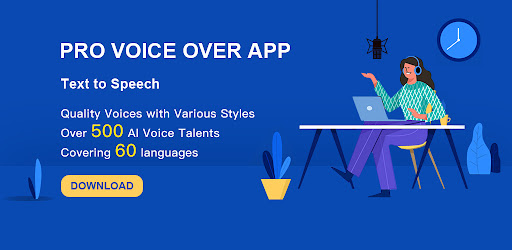 What You Need to Know about Metavoicer APK
Metavoicer is a highly intuitive application that helps you convert text to speech. It has more than 900 skilled actors providing near-real voices for all your speeches. This feature sets the app apart as most of its competitors use robots that offer highly synthetic voices.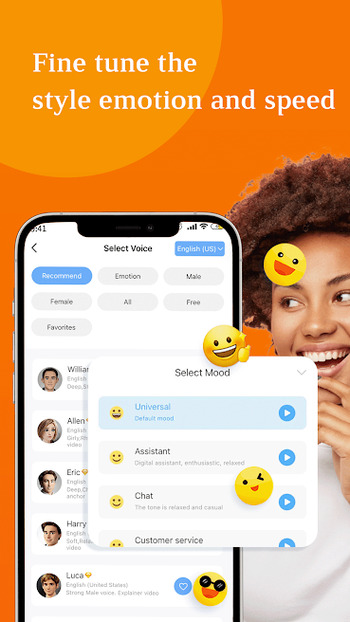 Additionally, the application is lightweight (approximately 127M). It is highly optimized to ensure error-free text conversion. It works optimally with most 5.0+ android devices.
Even better, the game has numerous fake audio clips that you can use to prank your friends. You can even use it in games such as Call of Duty and PUBG. This diversity ensures that you get everything you need on one app!
What is Metavoicer APK?
Metavoicer is a speech synthesis application providing intelligent & natural text-to-speech capabilities. It uses artificial intelligence techniques to provide realistic & human-like voices.
Besides the AI techniques, the app has voice actors that help create a more natural voice. It can convert texts from diverse languages into speech. It is available in more than 40 countries and comes in 60+ dialects.
How Metavoicer APK Works
Using this application is straightforward. You just need to copy & paste, or type the text you want to convert into speech. The app uses a unique algorithm that analyses the text and provides a natural-sounding voice.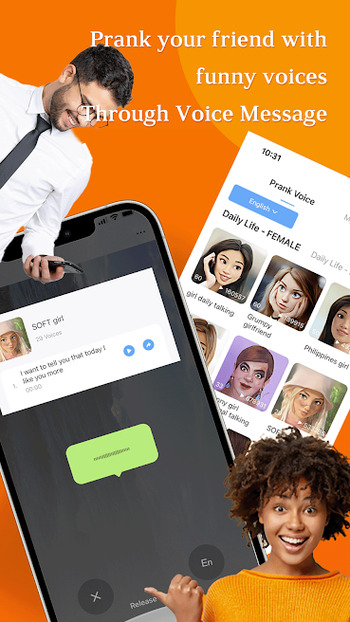 To begin with, the app fetches the text you want to convert. It then analyses the grammar, sentence structure, and intonation. Next, it chooses an appropriate voice and starts reading the text. Finally, it naturally plays the converted speech.
If you want to save the converted speech as an audio file, click on the "Save" button. You can also share it with others via social media or email.
To access the settings, click on the "Settings" button. Here, you can adjust the reading speed, pitch, and volume. You can also select different voices and languages.
You'll be guaranteed high-level accuracy as the app constantly updates its algorithms. This precision is essential, especially when you're using the app for professional purposes.
Benefits of Using Metavoicer APK
Easy to Download and Set Up. You can quickly download the app from Google Play Store. The installation process is also quite straightforward.
Highly Intuitive User Interface. The app has a minimalistic and user-friendly interface. Even first-time users will find it easy to use the app's features.
Helps You Meet Different Needs. Whether you want a professional voice-over or just want to have some fun, this app is perfect for you. You can use it for promotional ads, including video commercials, radio jingles, or even video games.
Highly Affordable. The cost of hiring a professional voice-over artist can be quite high. Metavoicer offers a more cost-effective solution without compromising on quality. The basic version is 100% free of charge and the premium one is quite affordable!
Makes it Easy to Decipher Content. If you're not a fan of reading novels, you can vocalize them and listen instead. This way, you won't have to strain your eyes when trying to decipher long passages of text. This feature is also ideal for children who are just starting to read.
Features of Metavoicer APK
Type and Speak. The app can read aloud any text you type. Simply type in the text, and the app will start reading it immediately.
Text to Speech. You can convert any written text into speech using this app. Just copy & paste, choose your ideal narrator, and click play.
Customize the Sound. You can adjust the reading speed, pitch, and volume to suit your preferences. You can also choose diverse sounds, including male and female voices.
Save as Audio File. You can save the converted speech as an MP3 file for later use. You can also export it to other devices for easy sharing. This is perfect if you want to listen to the speech offline or share it with others.
Create a Playlist. You can save different pieces of text as a playlist for easy access. This feature is especially useful when you're working on long projects.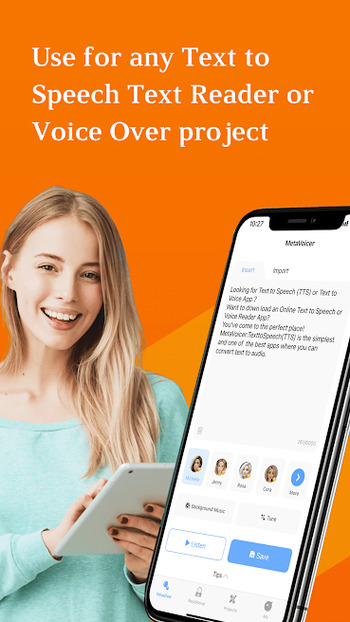 Unlock the Premium Version. You can upgrade to the premium version to unlock more features, including a wider range of voices and languages. The premium version is also ads-free! You can use in-app purchases in the range of $0.99 – $59.99 per item.
Multi-Lingual Support
This app supports a wide range of languages, including English, Spanish, French, German, Japanese, and Chinese. This diversity helps you create content in foreign languages, thus allowing you to learn in the process.
For example, you can convert text from Tamil to Turkish, Swedish to Swahili, and Hindi to Hebrew. Metavoicer is constantly improving its language support to ensure that you get the best experience possible.
Superior Graphics & Immersive Background Music
The app uses top-notch graphics to give you a realistic experience. The visuals are quite pleasing, and they help you stay focused while using the app.
Moreover, the app comes with immersive background music that helps you relax while listening to the converted speech. You can also adjust the sound and narration speed to suit your needs.
Highly Interactive Prank Dialer
This app also doubles as a prank dialer. You can use it to call your friends and family and play pranks on them. You will leave them wondering what happened to your voice!
To achieve this, just select a voice and call. You can also send it on other social media platforms. Use different gender or language to make your prank even more hilarious!
Metavoicer APK Free Download
The Metavoicer APK premium allows you to use pro features free of charge. It has the following features:
Metavoicer APK All Unlocked. The app comes with all features unlocked. You can use any of the available voices and languages without restrictions.
Ads-Free Experience. The app is free of ads, so you can enjoy using it without any interruptions.
You can get the version from different third-party websites. However, we recommend that you download it from our website to ensure that you get a safe and working app. Also, ensure that you activate the download from unknown sources in your phone's settings before proceeding.
Conclusion
Metavoicer is a great text-to-speech converter app. It offers high-quality audio conversion with a wide range of features. The app is also ads-free and easy to use.