Manok Na Pula APK 7.0
Do you love cock fighting? In Manok Na Pula APK 6.2 ,you can enjoy a funny chicken betting game where you go up against online players and win money today!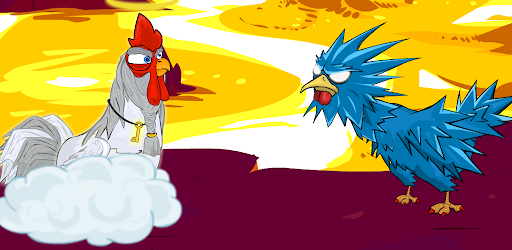 | | |
| --- | --- |
| Name | Manok Na Pula |
| Updated | |
| Compatible with | Android 4.4+ |
| Last version | 7.0 |
| Size | 102.50 Mb |
| Category | Action |
| Developer | TATAY |
| Price | Free |
| Google Play Link | com.tatay.manokNaPula |
Do you love betting games? Sure, you can go to the casino today and bet on some poker, blackjack or any other casino games. But those are all risky as they involve real money and they are also not available for everyone. So, if you're into betting and you love chicken, then there's only one game to play - Manok Na Pula. This cock betting game allows you to unlock many types of chickens today to go up against players online!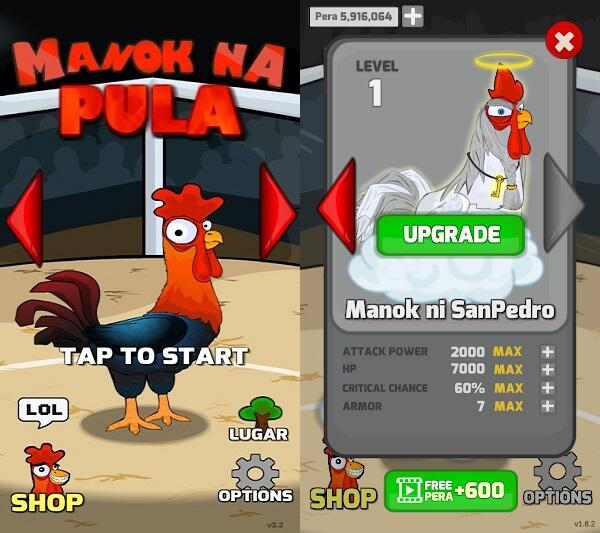 The game is a parody of popular cock betting games that are rampant in various parts of Asia especially the Philippines. Here, you bet on a chicken that will fight another one until death. You'll bet money here and you can get plenty of chickens that are strong today. Face off against real players online now and upgrade your chicken to the max so it can beat tough opponents right now. There are plenty of chickens to unlock such as the Manok ni SanPedro, Manok ni Taguro and more!
A Cock Betting Game
There are so many casual games that are fun and easy to play right now. If you're into these games, then you must enjoy playing a lot of games today that are easy to play. If you didn't know, cockfighting is an old sport that lets two trained birds fight each other to death for entertainment and gambling. Throughout the world, the sport is still popular especially in Asia. This is a fun sport that lets you gamble with real money against plenty of people.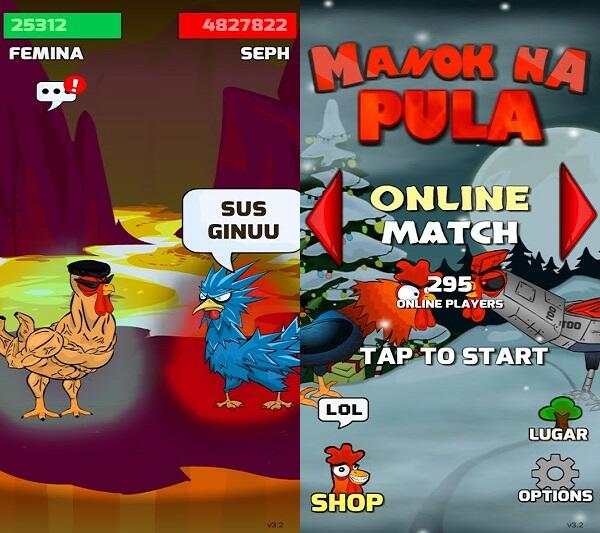 But if you want to enjoy cockfighting without losing any real money, you can just download Manok Na Pula. This is a certified cockfighting game that you can enjoy today wherein you can unlock many types of birds! There's the Manok ni SanPedro, Manok na Pula, Manok na Itim, Manok na Brown, Manok na Puti, Manok na Robot, Manok ni Taguro and many more. Here, each bird has unique attack power, HP, critical chance and armor that you can upgrade.
Enjoy game modes today like the Campaing or the Online Match! There are also plenty of different places you can fight with.
Manok Na Pula Features
If you're a Filipino, then you know what cockfighting is. It's an activity that many dads are into since they can with big money. In Manok Na Pula, you can enjoy it too without the risks.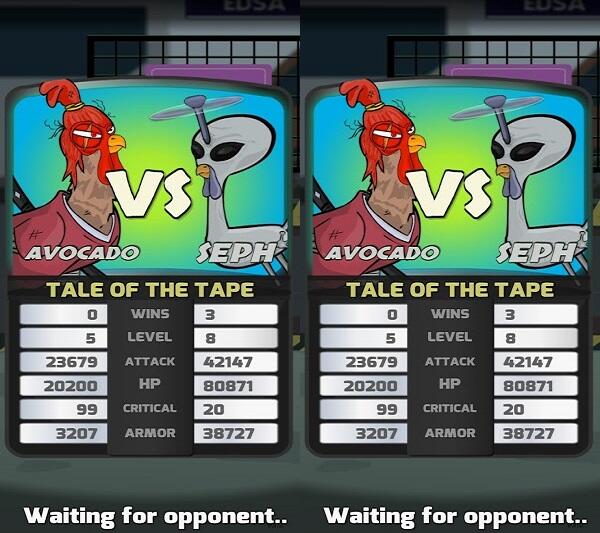 The Ultimate Cockfighting Game – There are many activities today that lets you earn money. Usually, you can find these things in casinos since people are playing poker, roulette, blackjack, Big Six Wheel and many more. But if you go into different places, you'll notice that cockfighting is still a widely-popular activity that's similar to horse betting. Here, specially-trained birds will duke it out until one can no longer fight. You can win money or lose by betting here.
But if you don't want to lose real money, you should just play Manok Na Pula. Here, you can enjoy everything there is to cockfighting but with many parodies today. Enjoy unlocking different types of birds like the Manok ni Taguro, Manok na Pula, Manok na Dilaw, Manok na Itim, Manok na Brown, Manok na Berde, Manok na Hubad and many more. Each bird can be upgraded today!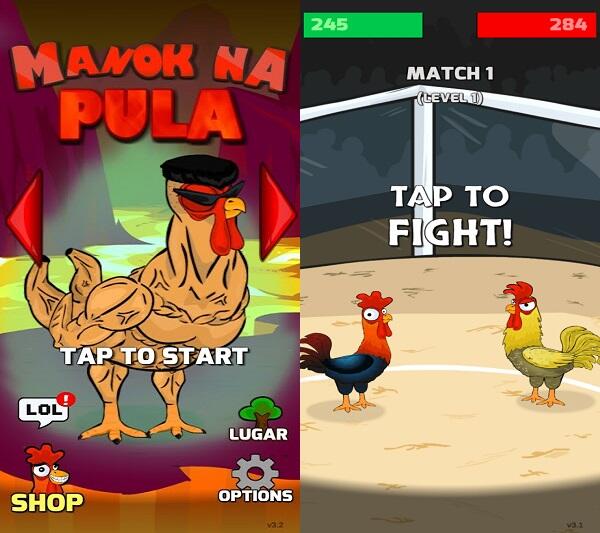 Game Modes – As you know, cockfighting is a betting game that involves money in the real world. But in here, you can play in a variety of game modes today. There's the Campaign Mode where you'll face plenty of challenging foes today so you can win plenty of money. Then, there's the Online matches that you can join to fight against real players worldwide! Enjoy betting your hard-earned money today and see if you can come out on top. Of course, there's also a huge risk of losing your money here!
Unlock Many Birds – There are many types of birds that are available to unlock here in Manok Na Pula. These includes the Manok na Robot, Manok na Pink, Manok na Pula, Lechon Manok, Manok na Itim, Manok na Asul, Manok na Samurai, Manok ni Taguro and more. Each of these birds have unique stats that you can upgrade. There's the attack power, HP, critical chance and armor.
Different Places – You can also fight in many interesting places in this game. There's the regular cockfighting pit, the lava-filled mountains, the snowy mountains, the outer space and many more. Here, you can fight in many places today and enjoy fighting against plenty of strong opponents.
Upgrades – You can also upgrade your chickens to increase their stats here. You can enjoy upgrading the attack, HP, defense and many more today.
Manok Na Pula APK 2022
If you enjoy cockfighting, download Manok Na Pula new update today! Bet tons of money and win right now.