Lyka App APK 3.7.61
Want to get a legit paying social media platform? Download Lyka and delve into a whole new world of interests, friends, photo sharing and earn Lyka gems instantly!
There are a lot of social media platforms that are popular right now. These include Facebook, Twitter, Instagram, TikTok, Snapchat, Pinterest, Reddit and more. These social media apps see billions of users each day and it's unlikely that it's going to change in the coming years. But if you're looking for a new social media platform to use, download Lyka.
Lyka is a fairly new social media platform that has already made strides and has reached more than a million downloads in Google Play Store. At first glance, it's a combination of a bunch of popular social media platform such as Instagram, Facebook, Twitter and more. But beneath all that, there's a lucrative digital point system which rewards users for every engagement in the platform. This isn't a new concept but this platform is one of the few that does it well.
Connect and Earn
There are a lot of social media platforms that we use today. Most people have multiple accounts and use them a lot. From Facebook to even the newest one TikTok, there are so many ways to connect with different people around the world. Almost all of them share the same capabilities now and the word social media gets blurred now.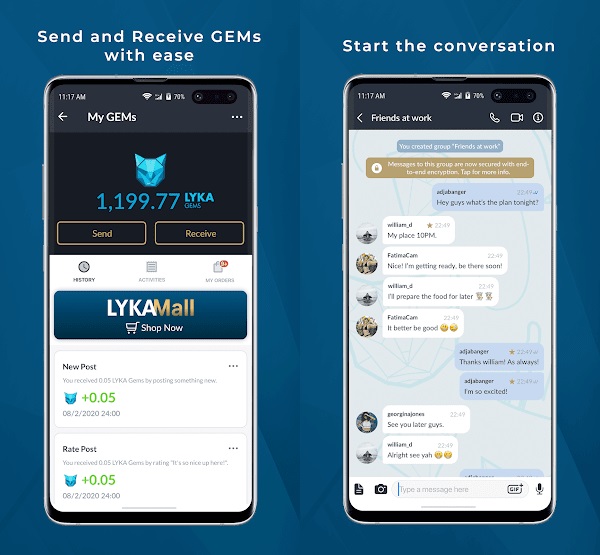 Lyka is a new kid on the block with a million people now on the platform. Here, you can meet new friends, share photos, discover tons of things, send and receive messages, video chat with friends and family, and more. Basically, everything you can do in Facebook is possible here. But the one thing that's most important is the Digital Point System. In a nutshell, the platform rewards users for engaging in the platform. You can earn something called Lyka GEMS which can then be used to purchase things in the Lyka mall. Here you can redeem your Gems for items such as gadgets, airfare, accommodation, food certificates, clothes toys and so much more.
Why Should You Use Lyka?
Right off the bat, you'll notice that Lyka isn't like your typical social media platform. Although it's inspired by popular ones, it features a unique system. So, why should you switch over to Lyka?
Meet new friends – Like in most social media platforms such as Facebook, Lyka allows you to meet and connect with friends. Here, you can add people and make them your friends. Then you can also post photos, videos and texts. Basically, it functions just like any other social media app that you use today. The only way it differs is that you can earn money directly here just by engaging which we'll talk about later.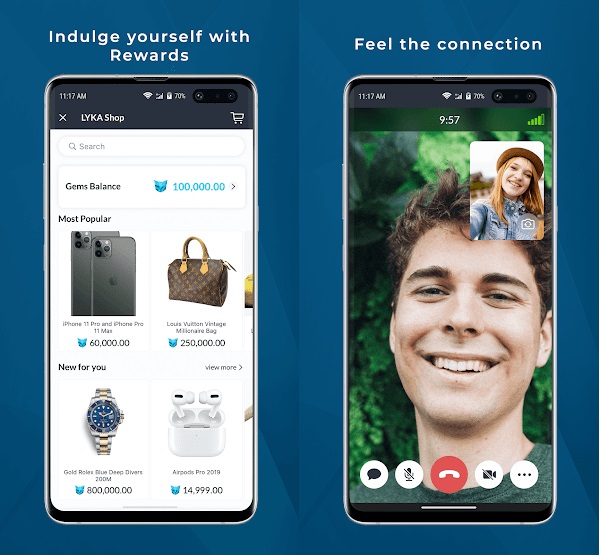 Share photos, send messages and do video calls – Since this is a social media platform, you can also share photos, send messages and do video calls here. This is a social media platform so it allows people to connect and do everything they would on a normal social media app. Plus, it also allows you to create group chats for different people in your lives. Then, there's also the segregation feature that allows you to separate different people such as family, friends and co-workers.
Digital Point System – The difference of Lyka to popular social media platforms is that you can actually earn here directly just by engaging. By doing all sorts of things in the app, you can earn Lyka GEMS. Each action yields different gems and enables you to redeem different items in the Mall. But the point is that this lucrative system enables people to engage and earn. This is a great feature to have compared to using Facebook or Instagram for hours without even being rewarded for your engagement.
Lyka MALL – The app allows you to earn Lyka Gems that you can then use to redeem various items. These include clothes, toys, gadgets, food certificates, airfare, accommodation and many more. The prices of each vary greatly so it's up to you to earn the right amount to be able to redeem them.
Download Lyka APK – Unlimited Gems
Lyka is a great social media platform that differs from the likes of Facebook, Instagram, Twitter and more. Engage and redeem different items here now!