Jobtribes APK v1.0
Jobtribes APK download allows you to play and earn crypto (DEAPcoin). It has an in-game NFT currency that you can use to complete tasks and earn items.
In-Depth Details about Jobtribes APK App
Jobtribes APK android is a play-to-earn platform offered by Digital Entertainment Asset Pte. Ltd. The blockchain-linked game comes with diverse challenges, including card battle RPG games.
It boasts highly talented creators, including Shin Kibayashi (main story production), Haruhiko Mikimoto, and many other top-notch cartoonists and illustrators.
Its main games are based on Manga stories, including Detective School Q (Seimaru Amagi), Shibatora (Yuma Ando), the New Kindaichi Files, Fire Emblem Fates (Shin Kibayashi), and Drops of God (Tadashi Agi).
Additionally, the game's setting is based on Japan's Salary & Occupation Illustrated Encyclopedia. This is one of the best-selling books, having sold over 360,000 copies.
It illustrates the earnings of every job in Japan. This way, you will have a deeper understanding of how each job works, helping you to appreciate every career more.
How Jobtribes APK Works
The games in Jobtribes APK are designed to educate and inform. They are also meant to be entertaining and engaging, so you can have fun while learning.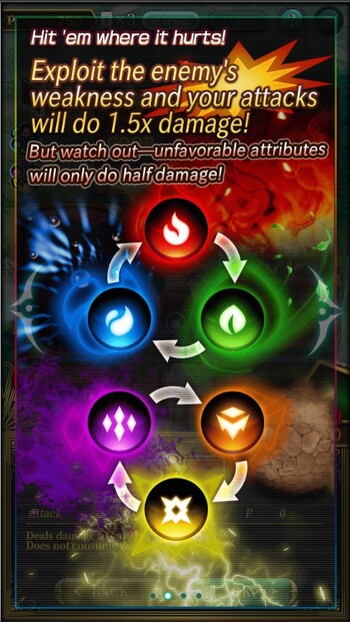 Even better, these game helps you earn real money! The gameplay is based on secure & transparent blockchain technology.
You will earn cryptocurrency by completing missions. You can then convert the crypto into US dollars and withdraw the money to your bank account.
To start playing, you need a Jobtribes account. Here are detailed steps for creating your account:
Download the App. You can get this application from third-party sources or its official website. Ensure that you enable the "Unknown Sources" feature on your phone so that you can install the APK file.
Install the App. Once you have downloaded the app, click on the "Install" button. The installation process will take a few seconds.
Create a PlayMining ID. This is a unique ID that you will use to access all the Play Mining games. You will click on register and select your preferred language. An email will be sent to you. Ensure that you open it (on the same browser) to complete the registration and get your ID.
Log In and Start Playing. Now that you have registered and verified your email, you can log in and start playing the game. Remember to complete as many tasks as possible to earn more crypto.
Play and Earn!
As you progress with the gameplay, you will earn PALEcoin that you can redeem for a real cryptocurrency called DEAPcoin. It also helps you learn about various careers, their earnings, and other important information.
Additionally, the game features a Digital Art Auction (DAA) where you can bid for and buy art amulets and NFTs. These are critical in-game items that will help you progress faster. The art amulets can be used to power up your characters.
How to Win Battles
Earning PALEcoins will not be a walk in the park! You will have to battle other players to win. When you are pitted against another player, the system will automatically select the best characters for you. These are based on their skills, stats, and weapons.
Ensure that you destroy all your opponent's amulets. This way, they will not shield themselves from your attacks. Also, make use of your characters' skills and weapons judiciously. This will help you deal more damage to your opponents.
Once you have won a battle, you can collect rewards such as PALEcoins, art amulets, and NFTs. These will help you to progress faster in the game.
Unique Features of Jobtribes APK
Diverse Methods of Obtaining DEAPcoin. You can earn this cryptocurrency in many ways, including through playing games, purchasing it (from an exchange), or purchasing it using a credit card.
Beautiful NFTs on Display. The game features a wide range of NFTs, including art amulets, avatars, backgrounds, and stickers. These artistic pieces are created by expert artists in Japan and other regions of the world!
Free NFT for First-Time Buyers. This game has a Job Tribes Present Box where an extra amulet of the same type will be deposited when you buy a PlayMining NFT for the first time. This is a great way to get started with collecting these virtual assets.
Diverse Amulet Cards. You can create a deck with six cards, each with different effects. This will allow you to strategize and come up with the best way to defeat your opponents.
Four Amulet Rarities. The game has four different types of cards, including Rare, Legendary, Epic, and Common. The legendary ones are the most valuable and offer the most powerful skills. The common cards are the weakest but are still useful in battle.
Engage in PvP Battles. You can battle other players from around the world in real-time. The game will automatically match you with an opponent of a similar skill level. This way, you will have a fair and fun battle.
Cards with Different Attributes
Attributes help you understand the features of each card. They include:
Water (Blue). This attribute is effective against fire but weak against nature.
Fire (Red). This attribute is effective against nature but weak against water.
Nature (usually Green). This attribute portrays strength against water but weakness against fire.
Poison (Purple). This is an attribute that gives you strength against earth but is quite weak against thunder.
Thunder (Yellow). This is an attribute effective against poison but quite weak against the earth.
Earth (Orange). The earth attribute is strong against thunder but quite weak against poison.
Each card has different skills and abilities. These will help you in battle and give you an edge over your opponents.
You will have a budget that you can use to activate these skills. If you deplete the budget, you must take out a loan from your PALEcoin wallet or face defeat!
Conclusion
Jobtribes is a great game that allows you to earn cryptocurrency while playing. It has unique features that make it stand out from other games in the same genre. These include the ability to engage in real-time battles, collect rewards, and use different strategies to win.
The graphics are beautiful, and the game is quite addictive. If you are looking for a fun and rewarding way to earn cryptocurrency, then this is the game for you!