Ink Inc - Tattoo Drawing APK 2.3.3
Have you ever wanted to be a tattoo artist? Download Tattoo Drawing apk to experience what it's like to become a tattoo artist for free! Try out new styles now.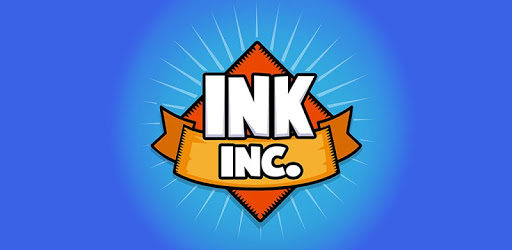 With Ink Inc. Tattoo Drawing, you can become a renowned tattoo artist and let out all of your creative juices. The game is developed by Lion Studios – the same developers that brought you the classic Happy Glass game.
How to play Ink Inc. Tattoo Drawing
Ink Inc. Tattoo Drawing is a simple game. You have a tattoo design to make on someone's skin. The outline is already done for you, so you only need to worry about filling in the blanks. This means that your job is to colour the ink in and complete the tattoo.
Your mentor – a big bearded guy who looks like he could be a Hell's Angel – is always watching and giving you a star rating on your work. If you make a perfect tattoo, then you'll get three stars.
As you progress through the levels, the tattoos that you're required to colour in become more complicated and you'll quickly find yourself having to focus much harder in order to not make any mistakes – just like a real tattoo artist!
You get to experience the pleasure of running your very own tattoo studio in this game – something which will make you more likely to take extra pride and pleasure in each work that you complete. Make sure that your tattoos are top notch and the customers will keep coming back for more. By the end of the game, you'll have a successful business, livelihood, and you'll be a reputable tattoo artist.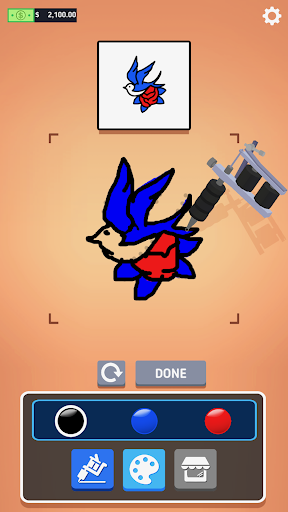 You can do hundreds of tattoos, always using your finger to precision guide the ink to the right spot. If you've got a pen with your phone, then we'd certainly recommend using it as this will give you an advantage. Just the same, using a tablet will also make the game easier for you as you'll have more screen space to work with.
Tips for playing Ink Inc. Tattoo Drawing
If you're going to become a professional tattoo artist, then you should make sure that you've got the right skills to match. The best way to play this game is to be relaxed when you're drawing – this will make you less likely to make simple mistakes.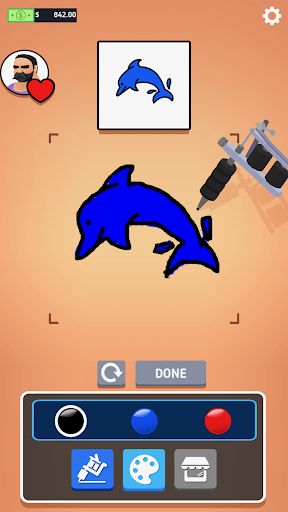 We'd also recommend using a pen. This will allow you to have much more accuracy when you're coloring in your tattoos, although, it's not an essential tool if you don't have one. Your finger will also do the job well if you're careful.
Make sure you don't go outside the lines! That's fine when you're a kid and you're drawing – it can even show creativity – but when someone is paying you to ink them for life, you shouldn't go outside the lines.
Ink Inc Tattoo Drawing APK
Download the apk for Ink Inc. Tattoo Drawing now to experience what it's like to be a famous tattoo artist without having to pay a penny. Make sure you pay close attention to every detail – good luck on your journey to becoming the best artist in the city!