Idle Fitness Gym Tycoon APK 1.7.5
Download Idle Fitness Gym Tycoon APK free for Android. Manage and optimize the best version of your very own gym. Do you think you have enough muscle knowledge for the task?
From the creators of Idle Theme Park Tycoon and Idle Supermarket Tycoon is another great game for your mobile. Introducing, Idle Fitness Gym Tycoon for Android. Here, you'll get introduced to The Boulder, The Stone and other brutes who will guide you.
This will definitely be the perfect match for any muscle-heads and gym fanatics who've always wanted to own a gym. Additionally, as an Idle game, there's not much to do after management. You can enjoy and make progress to your gym while away from your phone. You can be eating, going to school or work, and even sleeping!
Regardless of how you decide to play the game, there's nothing to worry about. Just have fun developing your gym and improving your clientele.
Ways to Manage Your Gym
Clients have begun to enter your establishment. Time to get started.
First, there is an automated register in the front of your gym which will be used to take payment from clients. The more rooms you develop in your gym, the more expensive the membership will be.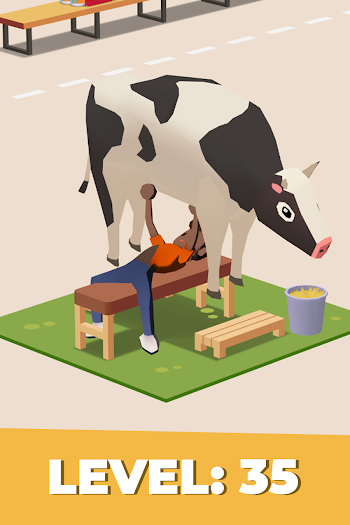 Clients will need to pay for both gym services and locker rooms for changing. Of course, the smart thing would be to just change at home. But not everyone is that smart or may even have special circumstances. You'll need to ensure there are always enough lockers.
Next, you'll need to build more areas for more equipment to be available. Clients will pay for each equipment they use. Which is DEFINITELY the correct way to run an establishment. If there are no available machines, customers will quickly become impatient as they wait in line for a turn to workout.
You can also level up your machines to improve their quality. The higher upgraded a machine is, the more expensive it will cost your clients to use. And the more expensive, the bigger your wallet.
Also, there are vending machines that customers can use to buy things. It is your responsibility to regularly check out your vending machines and collect money.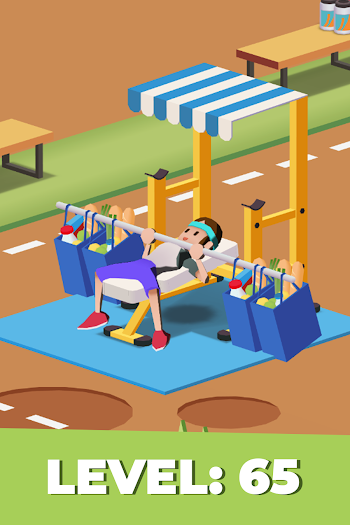 Now, the bicycle parking will allow clients to come into your establishment already dressed. So they won't need to use lockers. Although this takes away from making money on locker room uses, you still make money from the parking.
In addition, you can run marketing campaigns and advertisements to gain more clients. Without advertising, nobody will know your place exists.
Graphics
Idle Fitness Gym Tycoon for Android has a blend of 2D and 3D graphics. All in-game actions are in 3D from a bird's eye point-of-view. What's more, The Stone's commentary will display him in a 2D art style. Both of these perspectives are satisfying and easy to look at.
Idle Fitness Gym Tycoon APK Free Download
Okay, we recommend you downloading and playing the modified version of the game. This is to experience every aspect to the absolute best of the game's abilities.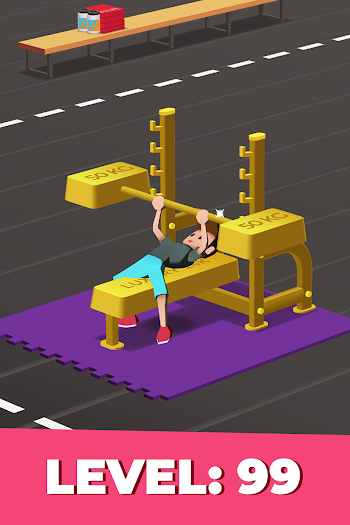 With the modified version, you will experience the following features:
So, stop wasting time, you jockey. It's time to get people raving about your ultimate gym experience. Download and install the Idle Fitness Gym Tycoon APK latest version for your Android as soon as possible! Play anytime, anywhere; even with your locked and phone in your pocket.