Idle Army Base APK 3.3.0
Download Idle Army base APK - latest version - free to get the most out of the idle and strategy game on Android to build the world's best army base.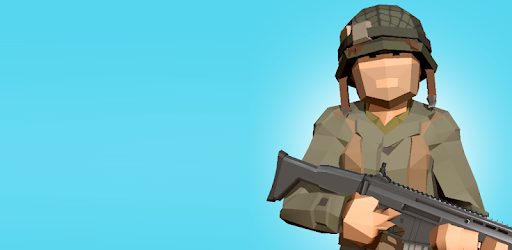 Idle Army Base, from Neon Play, is an idle world-building game where you focus on creating a powerful military base. Like all good idle games, this has gameplay that relies on time-passing, with a world that continues to progress even when you're not actively playing. You start off as a simple army private, but you've got a lot of potential, and the higher ups have already recognised it in you. Shortly you'll be put in charge of developing the place, completing challenges and building up your army arsenal to create a seriously formidable army base.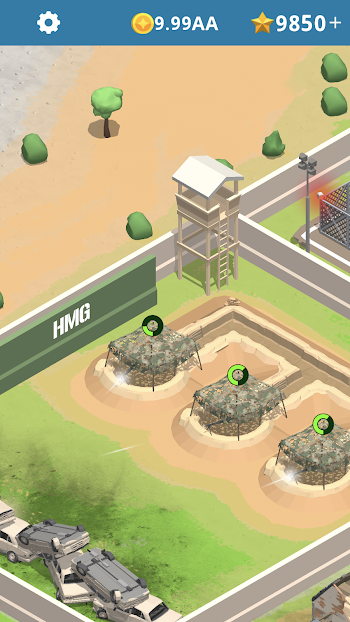 There are a few major areas where you need to focus on to improve the power of your army base. Upgrade the value of your base with new expansions, improve the speed of your performance, bring more troops to your base by upping your troop capacity, and making sure the queues are quick for all the different areas of your base. It won't be easy, and there's no room for lazy soldiers on this military base. Got what it takes to build the finest army base the world has ever seen?
Best Features of Idle Army Base
Idle Army Base includes all the best features of classic Android idle games, which means you don't have to be glued to your phone to get the most out of this game. Life on your base continues on at a steady pace and you can admire the game's decent graphics, quite nice soundtrack, and teeming to and fro of your busy soldiers. Each area of your base has unique animations, and you can watch your troops train at Urban Warfare, or exercise in the yard. Here's a list of the game's best features and why you should download Idle Army Base today.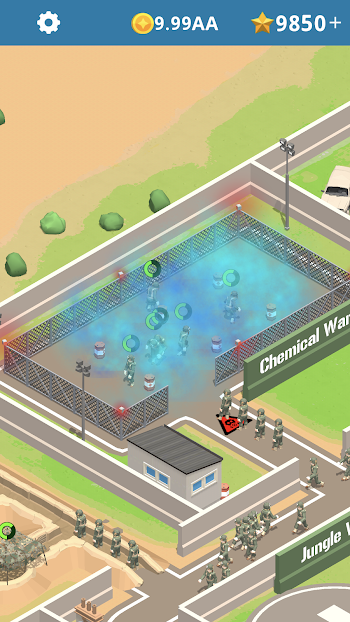 Great Graphics, Watch Your Base Progress
The game has great graphics and is well-designed. Each area of your base is unique, and it's clearly shown how quickly you are progressing just as your base builds larger and larger. You can reach a high soldier capacity quite quickly, and the game manages to run well even under the greater pressure of your growing army. While there isn't much micro-managing, this idle game is pretty satisfying, and that's all that matters with a game like this.
Completing Challenges Help You Progress Faster
There are a wide range of different challenges to complete in Idle Army Base which help you speedily progress through the game. These challenges are clearly detailed and quite easy to complete once you have the game mechanics down. It could be anything from training a new battalion of Arctic Warfare troops, to establishing a well-maintained exercise yard to keep your troops fighting fit. Here's a quick rundown of the different challenges you can complete in the game.
Every Soldier Has To Start Somewhere…
Before you can even begin to think about any type of advanced warfare, you need to start out with the basics. Every soldier needs to be fighting fit to get anywhere in the world of military prowess, and that begins with an Exercise Yard. This helps improve your soldiers performance and allows for the greater intake of fresh recruits. You'll find dumbbells, footballs, monkey bars and more, all specifically designed to be of military-grade quality.
Train Your Troops In The Art of War
A good army is a balanced army. You need troops that are capable of all sorts of feats of war, from fighting on the beaches, to fighting in the mountains, to fighting under the waves. Battles have no limit in this modern era, and your troops need to be prepared for anything! Urban Warfare teaches your troops how to power through urban environments, SWATTing through building to building taking down bad guys. Arctic Warfare is self-explanatory, and it takes a special calibre of soldier to deal with the cold temperatures. FIghting in the jungle is a nightmare - hot, sticky, and full of bugs. You'll need to train your soldiers how to deal with these tricky conditions.
A Variety of Weapons Mean Your Army Can Deal With Anything
As you develop your Idle Army Base, you'll be able to equip your soldiers with a range of different weapons, and as any good general knows, you need some full-on firepower to win the wars. First up, the basics: assault rifles and army gear. This is the first baby steps into the world of military power, but don't worry, things get much more hardcore as you progress. You can build tanks, rocket launchers, high-powered weaponry and all sorts of other vehicles. Get your hands on artillery to take down positions from afar, build machine-guns to hold down important positions, and develop chemical weapons if the next world war requires serious measures.
Special Troops, Unique Requirements
No army will be successful without its unique troops. Whether it's trained paratroopers to take down positions behind enemy lines, or the explosive experts who will defuse bombs or plant explosives in crucial areas, your military base needs to make sure it's churning out plenty of specialist troops. These are special upgrades which you will unlock the further you get into your Idle Army Base build, and take much longer to create than your average troop. When you reach this point you know you've done a great job creating an army base!
Idle Army Base APK
Download the newest version of Idle Army Base apk to get access to unlimited money for limitless upgrades to your base, the best army base in the world!