Hospital Empire Tycoon APK 1.4.2
Download Hospital Empire Tycoon APK latest version and control a busy hospital. You will upgrade the facility and buy high-tech equipment for your patients' welfare.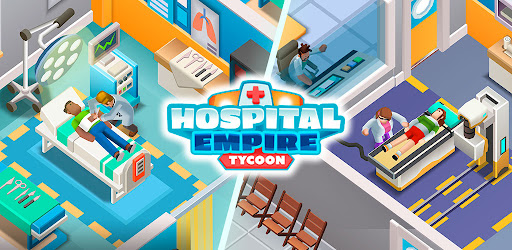 In-Depth Details about Hospital Empire Tycoon
Hospital Empire Tycoon is a simulation game offered by Codigames. It challenges you to manage all hospital operations to save lives and make profits.
The game boasts realistic 3-D graphics and highly immersive sound effects. As such, you can expect to enjoy every minute you spend on the gameplay. Ensure that you take the best care of all your patients.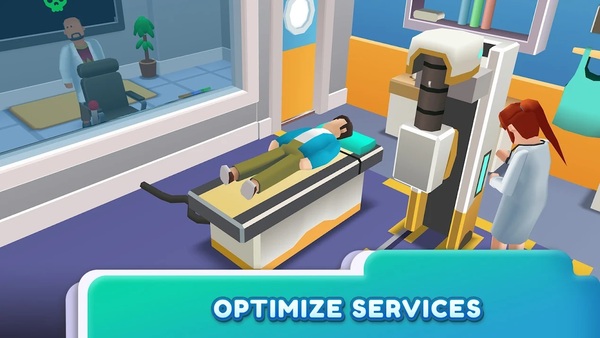 Even better, this game is relatively heavy (199M) and requires at least Android 5.0 OS. It is optimized with advanced game physics for smooth and seamless gameplay.
An Engaging yet Exciting Gameplay
If you love business-oriented simulation games, you will adore Hospital Empire Tycoon. The gameplay requires you to make critical decisions that affect patients' lives.
You will start with a small hospital with just a few wards. You need to expand the hospital by buying new equipment and upgrading the existing infrastructure. This will improve patient care and increase your profits.
You can also hire more doctors and nurses to take care of patients around the clock. The game allows you to research new treatments and technologies. As such, you can keep your patients happy and healthy.
Hire and Manage Your Staff
The most important part of the game is managing your staff. You need to hire qualified personnel and keep them happy. Otherwise, they may leave your hospital.
Nurses are the backbone of any hospital. They take care of patients and ensure their safety. Doctors are responsible for diagnosing and treating patients. They also play an important role in hospital research.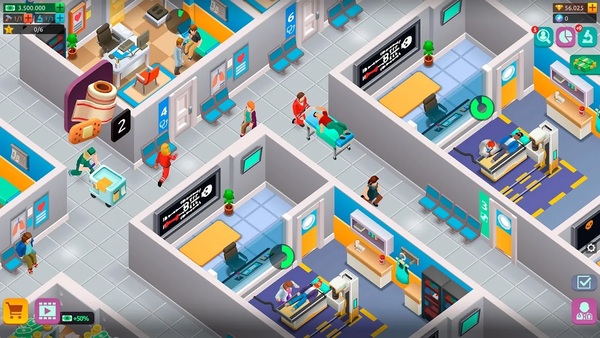 Also, you should hire receptionists, security guards, specialists, assistants, ambulance drivers, janitors, stretcher handlers, and cleaners. All these staff members are important for the smooth functioning of the hospital.
Make sure that you provide your staff with the necessary tools to do their job. This will improve patient care and increase profits.
Optimize All Your Resources
Running your hospital will not be easy. You need to optimize all your resources and make the most of them. Keep a close eye on the budget and ensure that you make a profit.
However, you should not be afraid to spend money on new equipment and technology. It will improve patient outcomes and increase your profits in the long run.
Always remember that you're working with limited resources! As such, you need to make every penny count.
Manage Several Departments for Efficient Operations
In Hospital Empire Tycoon, you need to manage several departments for efficient operations. Each department handles a different aspect of hospital care. For example:
The medical department is responsible for treatment and diagnosis. The nursing department takes care of patients' needs and provides basic care. The maintenance department is responsible for keeping the hospital running smoothly. And finally, the finance department is responsible for handling the hospital budget.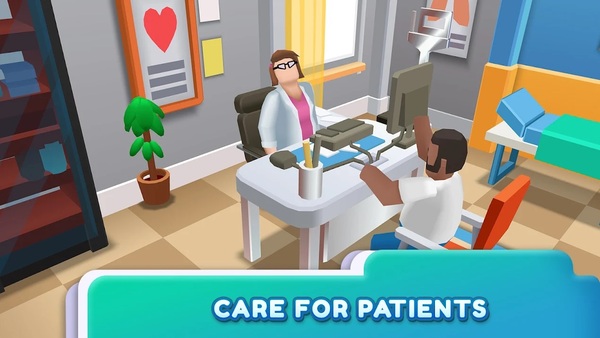 Each department plays an important role in hospital operations. As such, you need to ensure that they are working as efficiently as possible.
Unlock New Areas and Expand Your Empire!
One of the best things about Hospital Empire Tycoon is that it constantly challenges you to do better. The game features several unlockables, which add realism to the gameplay.
For example, you can unlock new areas, including emergency rooms, traumatology, infirmary, radiology, operating rooms, and waiting rooms. You can also expand your empire by building new hospitals.
This keeps the game interesting and provides a sense of progression. As you unlock new areas and expand your empire, you will become a true tycoon!
Unique Features of Hospital Empire Tycoon
Numerous Boosters. This game offers a flexible upgrade system in the form of boosters. You can use them to change preferences and enhance operational efficacy. For example, you can reduce waiting times, improve surgery times, and increase the number of patients.
Take Care of Emergency Patients. In addition to regular patients, you will also have to take care of emergency patients. This requires a different set of skills and adds an extra layer of challenge to the game.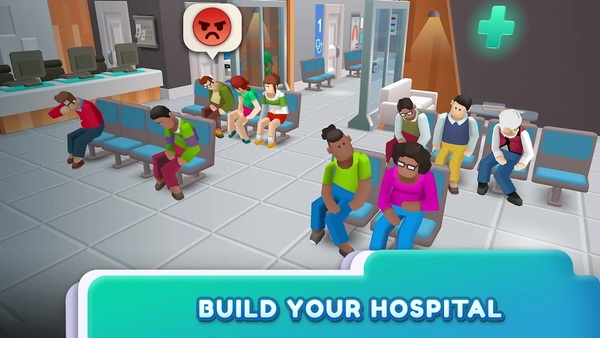 Lots of Interactions & Characters. This game has numerous characters, including patients, nurses, doctors, receptionists, and security guards. Each character has a unique personality and provides a different level of challenge to the game.
Highly Strategic Gameplay. Hospital Empire Tycoon is a highly strategic game that requires careful planning and execution. If you make a mistake, it could cost you dearly!
Innovative Rewards Systems. This game features an innovative rewards system that encourages you to do better. You can earn rewards for completing tasks, unlocking new areas, and expanding your empire.
Highly Intuitive User Interface. The user interface is ideal for touch screens. You will have no trouble navigating the menus and controlling the game.
It Offers In-App Purchases. This game offers in-app purchases that allow you to improve your performance. For example, you can purchase boosters, new characters, and additional areas. They range from $1.99 to $199.
Super Cool Graphics and Sound Systems
This game is stunning to look at and features excellent sound effects. The graphics are realistic and provide a true-to-life experience.
You will feel like you are right in the middle of a busy hospital! The ambulance sirens and patient screams are particularly realistic!
Download Hospital Empire Tycoon APK for Android
This modified game offers all premium features without using in-app purchases. Its features include:
Hospital Empire Tycoon APK. This version of the game offers free resources. You can use them to purchase boosters, new areas, and additional characters.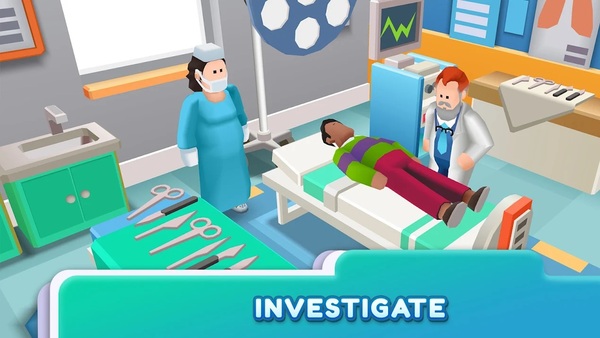 No Ads. The Hospital Empire Tycoon APK game does not contain ads. You will have 100% uninterrupted gameplay.
All Bugs Fixed. The Hospital Empire Tycoon APK download has been professionally modified and all bugs have been fixed. You will not experience any glitches or crashes while playing it.
Conclusion
Hospital Empire Tycoon is an excellent management game that provides hours of enjoyment. It features realistic graphics, strategic gameplay, and innovative rewards systems.
The modified Hospital Empire Tycoon APK offers all premium features without requiring in-app purchases. It is the perfect game for anyone who wants to have a good time!