Honeygain APK v0.9.4
Download Honeygain APK latest version and earn real money. It allows you to share your internet connection with data analysts, solving complex problems in the process.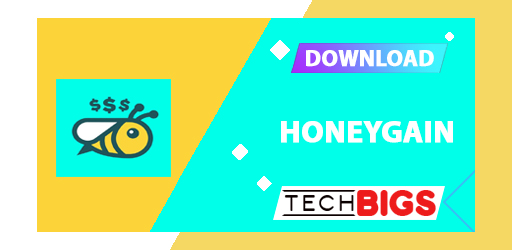 | | |
| --- | --- |
| Name | Honeygain |
| Updated | |
| Compatible with | Android 4.0 + |
| Last version | v0.9.4 |
| Size | 7 MB |
| Category | Finance |
| Developer | Honeygain dh |
| Price | Free |
An In-Depth Honeygain App Review
Honeygain APK app is a unique app that allows users to earn passive income by sharing their internet connection with data analysts. Through this approach, scientists can solve complex problems.
When you download the application, you will be required to create an account. Always ensure that you give accurate details to ease your cash withdrawal process.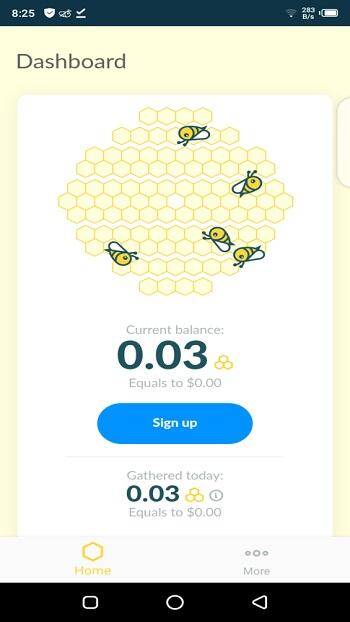 Overall, setting up will take less than 5 minutes. It is easy to use, and its user interface is clean. As such, you should download Honeygain APK for Android and have a fulfilling experience.
How Honeygain APK Works
The app runs quietly in the background with two tasks. It shares your internet connection to help scientists solve problems.
To participate in the process, you must share your internet connection with scientists for a specific period. They will analyze data that can lead to significant breakthroughs, ranging from improved shopping experiences to new smartphones. How much money you earn depends on the duration of your participation and the internet shared.
To ease these tasks, allow the app to install on your Android device, and it will run quietly in the background until you opt out. It is easy to use, and its intuitive interface makes it a worthy download.
How Data Scientists Use Your Internet Connection
Honeygain APK's approach to money-making is similar to that of investors. You allow others to use your resources, and in turn, you receive a share of the profits that they make.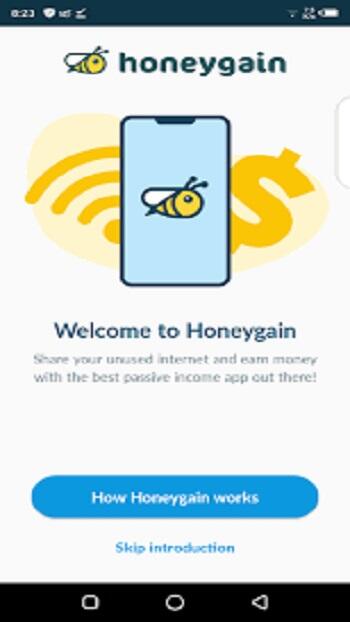 With this app, data scientists will analyze large volumes of data and develop better products for consumers like you and me. They get insights on SEO, Price Intelligence, Brand Protection, and Ad Verification.
Pros of Honeygain APK
Many advantages come with using this app for earning passive income from your internet connection. The key pros include:
Earns you Money. The app allows you to earn real money by helping scientists solve problems.
Returns on your Investment. You can earn up to $1 for every 10 GB of data shared, or more depending on the amount of data that is analyzed through your network connection.
No Experience Required. The app requires no technical knowledge and all you need is a working Android phone with internet access and an unlimited 3G/4GB data connection.
Despite its many advantages, the app requires a data connection. In most cases, users must have an active data connection to earn money through the app.
An Easy to Use App
Using Honeygain APK is a breeze. All you need to do is download it, create an account and allow it to run in the background. To earn money, just share your network connection with scientists who will use it to analyze data.
What makes this app even more appealing is that you can opt out at any time without losing previous earnings.
Overall, Honeygain APK is easy to use, and its intuitive interface makes it a worthy download. Furthermore, you can get started without any technical knowledge or capital investment.
Diverse Ways to Use Your Earnings
The app allows you to use your earnings in the following ways:
Paying Bills. You can use them for paying electricity bills, mobile money recharges, and other monthly dues.
Spending on Shopping. You can save up enough money to buy almost anything that you want. Your earnings will be converted into mobile money, which you can use for shopping at local stores, supermarkets, and malls.
Unlocking Content on Video Games. You can use your earnings to unlock content on popular video game titles.

Additionally, your earnings are safe within the app. They are protected by a security system that provides complete protection from all forms of fraud and theft. You can withdraw the cash into your PayPal account.
Works on Both Mobile Data and Wi-Fi
Honeygain APK works on both mobile data and WiFi lanes. Usually, this is not the case with many Android apps.
This means that you can earn money even when using a wireless connection, which saves you the costs of buying additional data.
Even better, you can use this application on Android, Windows, iOS, Linux, and macOS devices. Just ensure the device has an active internet connection, and you will earn money without any problems or difficulties.
How Safe Is Honeygain App?
Honeygain APK is safe for use. It does not expose your identity or track your online activity. This means users can enjoy complete anonymity when using the app.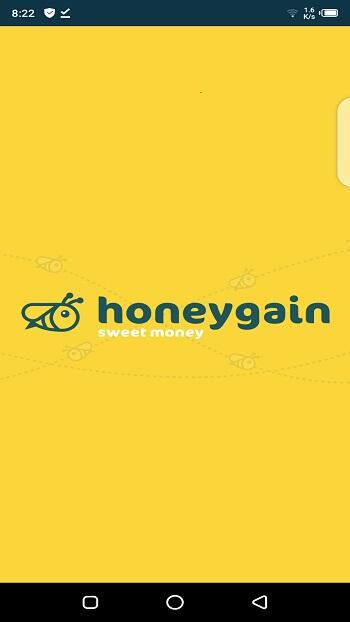 It also comes with industry-standard encryption to protect any data you opt to share with scientists. There are no risks of hackers accessing information stored on the app.
Additionally, Honeygain APK does not show or share your internet history with scientists. The only time you might be authoring to share your data history is when you are using apps that require an internet connection, and you'll be required to consent.
Conclusion - Honeygain APK Free Download
Honeygain APK is an excellent app that allows you to earn passive income by sharing your internet connection with scientists. It has a simple user interface that makes it perfect for beginners.
You don't need any technical knowledge to use the app, and it works on both mobile data and Wi-Fi connections.