Google Play Music APK 8.29.9113-1.W
Download Google Play Music APK Latest Version Free for Android to listen to your favorite music.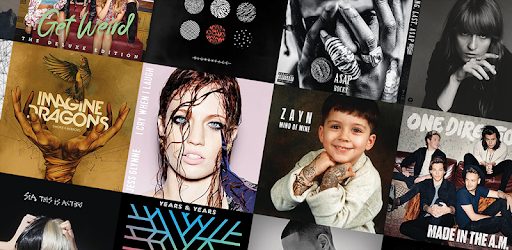 Google LLC has offered so many amazing apps for Android users. This is because of its commitment to ensuring that these users have the best mobile experience. There are currently many apps from this company, and one of these apps is Google Play Music.
This is an Audio and Music app that is readily available for all Android devices. You can directly install this app from Google Play Store and enjoy the features it offers. This includes the ad-supported free radio comprising what you want to hear, how you feel, and what you do.
One of the interesting things about this app is that it allows users to start radio stations. They can do this based on albums, artists, and songs. You can also browse by mood, genre, decade, activity, and many more.
Download this app now, and upload your music collection to the app. What's amazing is that you can listen to this collection from different platforms for free. This includes the web, iOS, and Android platforms.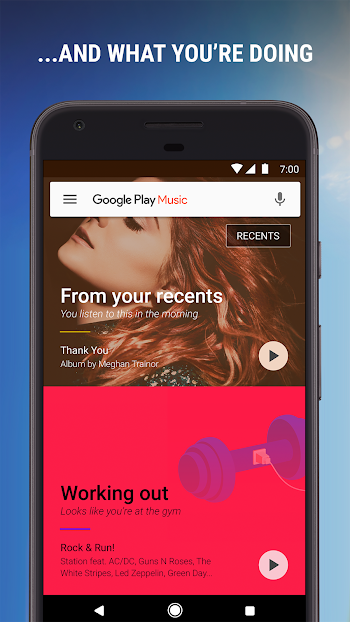 One of the key things to note about this app is the subscription offer. With this, you'd have access to the most demanded songs in the world. You can also download these songs and listen to them anytime and anywhere.
It is important to note that there are different subscription plans in this app. Rest assured that you'd find the ideal one that will suit your needs. Download Google Play Music now without hesitation.
Amazing Features
There are so many interesting facts about this app. All these features offer the best experience for users. These features include the following: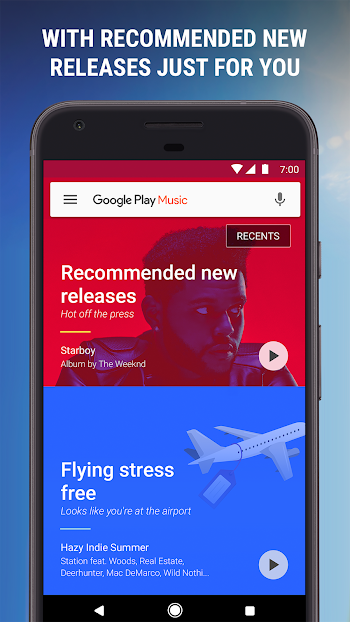 You can easily discover different podcasts and also subscribe to these podcasts.
Listen to your uploaded music on iOS, the web, and Android
State your music state, and get smart recommendations regularly.
You can add more than 50,000 different songs to your music collection in this app.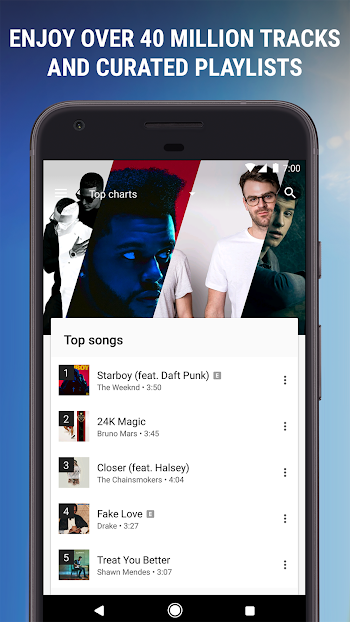 There are so many features in Google Play Music. It is worth mentioning that experts are used in curating the radio. The aim is to ensure that you listen to only what you want to hear when you use the app.
This is undoubtedly the best audio and music app for mobile devices.
Google Play Music Free Download
Download the latest version of Google Play Music for the best user experience.