Gacha Club APK 1.1.0
Download Gacha Club APK Latest Version free for Android to experience a fun Gacha style game. Collect units, create customize and compete!
Customize up to ten main characters. Additionally, up to 90 extra characters!
You can also change your items' colors to various different options.
Select from over 600 different poses to choose from.
Customize the appearance and traits of your different characters.
Also, customize over one hundred different pets and others.
Personalize your character even more with custom profiles for each of them.
Import and Export the characters of your friends for even more diversity.
Gacha Club 1.0.7 for Android - Download
STUDIO MODE
You can add 10 characters to the screen of your studio.
The same goes for your pets and objects.
There are tons of backdrops to choose for your studios.
Have your characters socialize and interact with each other.
In addition, you can make stories by adding a Narrator to your studio
With your stories, you can save and load 15 scenes.
Face presets can be used to change the faces of your characters quickly.
Gacha System
Being a Gacha game. There is a random collection aspect included to keep the game unpredictable and addicting. For those who aren't familiar with what a Gacha game is, Gacha is the name of the prize machines in Japan. The name was adopted internationally for being the same concept as these games.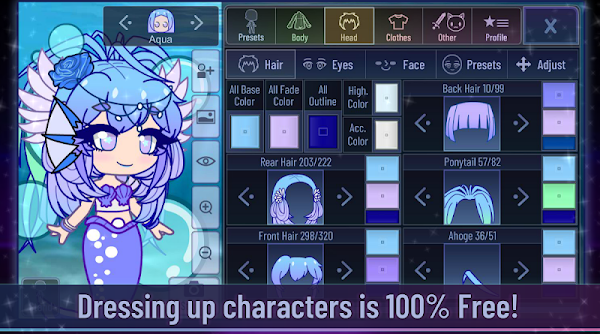 The games have a random factor that makes anyone excited to see what they will get next. With that, you'll need to collect and battle your different units! Use pets to increase the stats of your collected units as well.
Gacha Club APK Free Download
That's not all, you can enjoy the modified version of the game for some extra features and shortcuts when playing. That's right, skip a lot of the tedious collecting and enjoy the full extent of the game without wasting any of your time.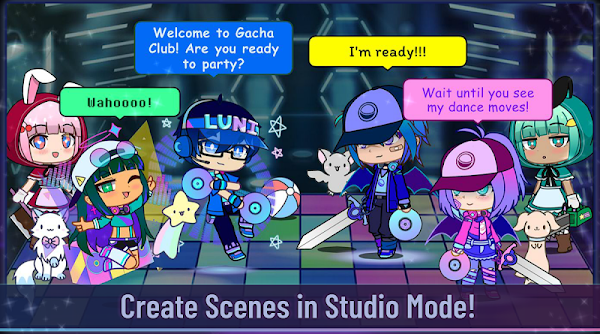 With the Gacha Club APK latest version you'll have:
So, don't waste any more of your time and download the game for your Android now!