G-Stomper Studio DEMO Mod APK 5.8.6.5 (Paid)
Download G Stomper Studio APK Latest Version free for Android. Access all of the greatest and easy to use features to edit your own music.
Music lovers rejoice! DJs and music producers, we have found the ultimate mobile app for you! G Stomper Studio for Android is the solution for all of your music editing problems. With this application you can quickly create the best mixes and productions, all within the power of your fingertips.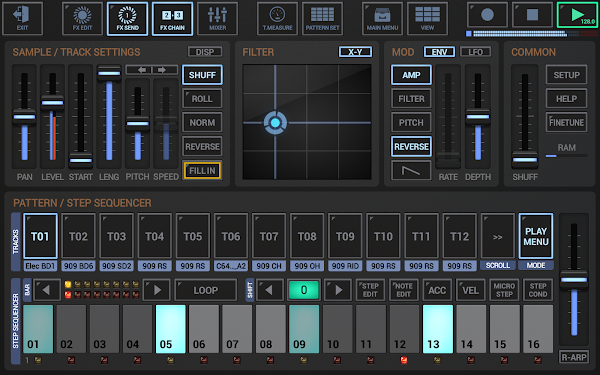 There is no better tool for this available for mobile devices. With that being said you are sure to enjoy all of the different features available with this application. Go on and download G Stomper Studio for Android now! If you don't you will surely regret your own decision.
G Stomper Studio Features
Full motion sequencing and automation support is available.
MIDI integration available for multiple Android devices.
Also, there is a real-time sample modulation feature for the tool.
The application is even optimized to work on any Android tablet.
Additionally, you'll have full user sample support.
There are 47 different effect types to play around with. This is a wet dream for all music producers and DJs to know.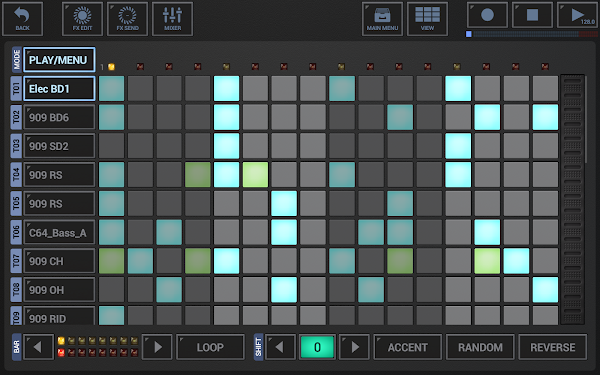 There are many, many more features for you to discover.
Instruments Available
One of the most important factors in producing music is the amount of sounds you have at your disposal. Nobody want the same sounding beats and instruments for every production. There are a plethora of different instrument selections and pattern sequencers. This will keep your music making and editing full of variety and originality.
Take a look at the different options you have to choose from…
Drum Machine – There are a total of 24 different tracks using the base drum machine. Get some sick beats going on using this instrument
Track Grid – Use this sequencer for more multitrack steps. Here, there are also24 different tracks for you to access.
Note Grid – Get another 24 tracks in total with these monophonic melodies.
Drum Pads – Next, 24 drum pads can add another layer of sick bets onto your music. Get the most out of your live music while using this selection.
Synthesizer – One of the better tools available is the synth. A Good synth tool can blow up all of you music productions into a true work of art. Don't take this option lightly.
Piano Keyboard – Get some more power using 8 switchable octaves on the live piano. Now, the application has just gotten more interesting.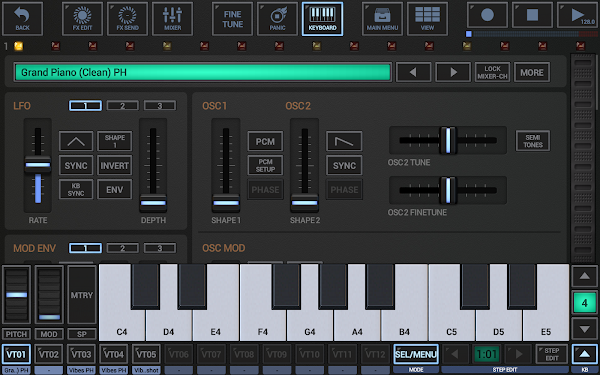 There are even more for you to discover. However, it is better for you to experience the G Stomper tool yourself to fully realize the potential available.
But, that's not all…
There are even a ton of different mixers, arrangers, and audio editors to access. With all of these different tools available, there's no wonder why this is the best music editing tool around. Stop wasting time and pick up G Stomper for yourself.
G Stomper Studio APK Free Download
Get the app for free when you choose to download G Stomper Studio APK latest version for Android. This version is the full free download of the tool alongside more benefits to make the app convenient to your own device.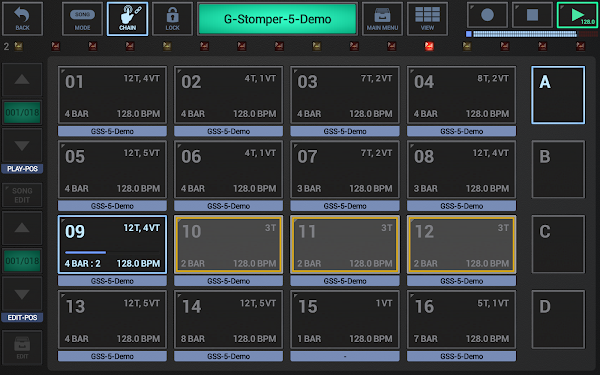 These will include saving even more storage on a large application. So, you can use this tool in conjunction with even more apps on your device. This adds an even larger layer of diversity to your app.
Finally, the app we music lovers have all been waiting for. Go ahead and get G Stomper Beat Studio APK for Android now!