Extra Life APK 0.3.3
You can enjoy so many exciting zombie games today like Extra Life APK. In this game, you'll try to take back different cities infested with zombies. Play it now.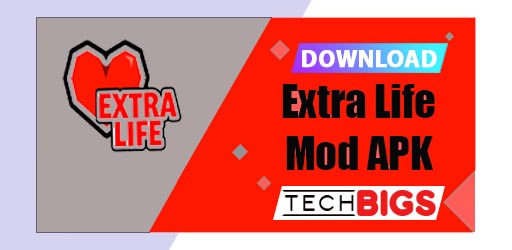 | | |
| --- | --- |
| Name | Extra Life |
| Updated | |
| Compatible with | Android 4.1+ |
| Last version | 0.3.3 |
| Size | 317 MB |
| Category | Adventure |
| Developer | RNGeusEX |
| Price | Free |
Download Extra Life APK – Zombie Fighting Game
If you're someone who loves zombie games, you can have fun since there are many available games now. These games always let you have fun since there are so many zombies you can kill using weapons.
But if you're not just looking for the typical zombie shooting game but something unique, then you can download Extra Life now! This is a game from the legendary MDickie, who's responsible for the fantastic wrestling games.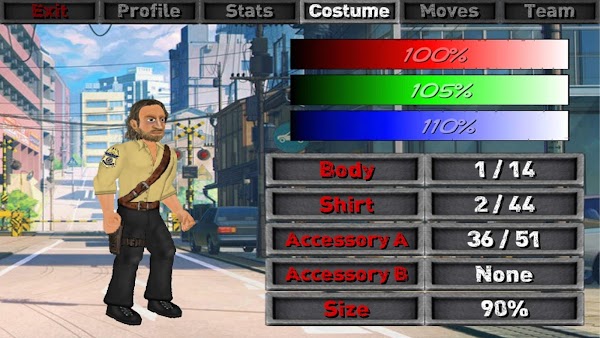 In this game, you can explore over 50 locations with different scenarios and people that you'll meet. You'll need to know what the problem is, and you'll be able to solve them.
Here, you'll be able to use various objects available everywhere, such as bottles, bats, sticks, and many more. You can perform various wrestling attacks, and you can even grapple and throw the zombies here! There are so many unique levels to enjoy here where you can let loose and defeat various zombies.
Wrestle Zombies
If you love to play zombie games, you'll have fun with so many amazing games right now. There are a lot of zombie games you can download that will test your skills in shooting and surviving. If you're someone who wants to test your skills now, then there are many fantastic zombie games to play.
But if you're tired of the usual zombie shooting games that involve repetitive gameplay, why not download Extra Life instead? This is a game that gives off a different vibe from the get-go.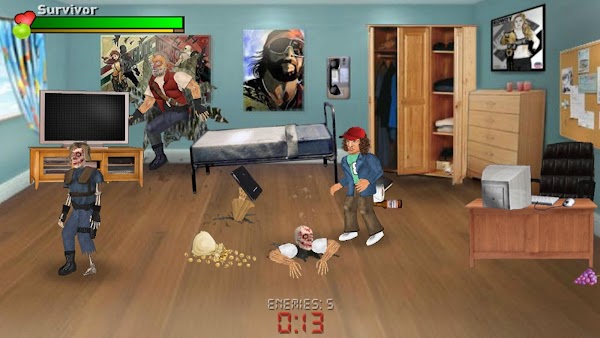 Instead of just mindlessly shooting zombies using guns, you'll be able to fight them head-on here! This is a game that features street fighting where you can smash zombies however you want.
There are various locations here and eight factions that have various opinions on the apocalypse. It would help if you united everyone as you solve their problems. You'll need to do a lot of killing as there are many zombies here. You can perform outlandish wrestling moves, which makes this game exciting.
You can select what character you want to play in and enjoy a fun experience! There are many people you'll meet here as well.
Highlights of Extra zombie games, then Extra Life is the ultimate one for you.
Wrestle zombies – Many exciting and enjoyable zombie games are suitable to your taste today. You can find many zombie games to play now since there are have thousands published now. Zombies are a popular topic in games, even in ones where they don't feature them primarily.
This is because these undead creatures are so fun to fight with. In Extra Life, you'll enjoy a unique zombie experience where you can fight them head-on using your bare fists!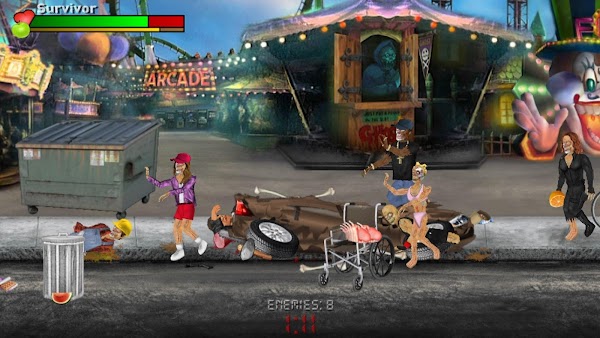 In this game, you won't take the easy route and kill the zombies with guns. Instead, you'll go to a variety of locations and kill all the zombies using wrestling and street fighting techniques.
Life
If you're someone who loves playing
You can grapple, kick, punch and smash zombies any way you want here! You can also build relationships with other people that you meet on the way. There is a story that you can enjoy here where you can smash combos and complete levels.
Fifty different locations – In Extra Life, you'll be able to go to over 50 different locations. There are a lot of cities here that you'll need to save from the zombie apocalypse right now.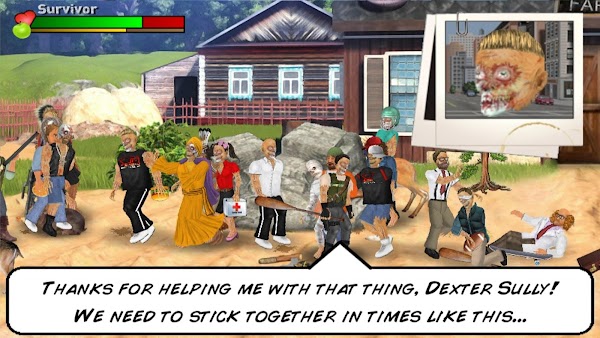 Eight factions are against each other's ideas, and you'll need to unite them to save humanity. This is a game with a unique story where you're the main character. Here, you'll be able to journey across various places like the streets, the beach, and many other places.
Unique characters – In this game, you can select your unique character at the start. This game features Mat Dickie, Linda Hannity, Mary Hayes, Melissa Guerrero, Randy Holms, Rod Miles, Lion King, Linda Cole, Mary Scary, Matty Brown, Natasha Brown, Rocky Fella, and more.
Each character has unique stats here that you can upgrade. You can also use various moves that each character features. In this game, you'll meet over 200 unique characters that you can become acquainted with. You can grow your relationship with them as they accompany you wherever you go!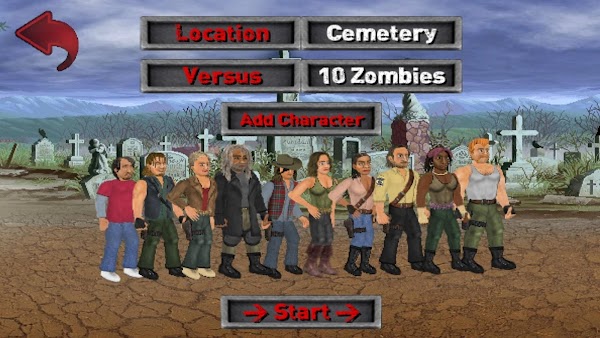 Complete controls and iconic graphics – This game boasts incredibly unique 2D graphics. Even though it might look outdated, it's a game that has developed a considerable following. Here, you'll enjoy the different controls that allow you to perform unique kicks, attacks, and wrestling moves.
Download Extra Life APK
Have you ever punched a zombie in a game? In Extra Life, you can punch, kick, wrestle and kill zombies!