Epic Raft APK 1.0.16
Isolated on a tiny raft, there's no hope for survival. But, you're not going down that easily. Begin to expand your only form of safety and continue to grow and survive in Epic Raft for Android.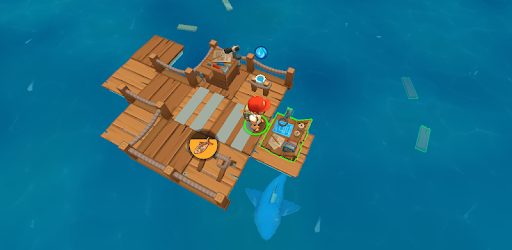 All alone and nobody around to save you. You can only help yourself. Download Epic Raft for Android now and try your best to survive against the forces of the sea.
Survive Alone in the Ocean
The biggest key to survival is to use all of the resources you can find. It's quite dangerous and intense to be isolated in the middle of nowhere. And, the ominous music doesn't help at all with this feeling. You'll remain on your toes and even a little bit anxious and uneasy while playing this game.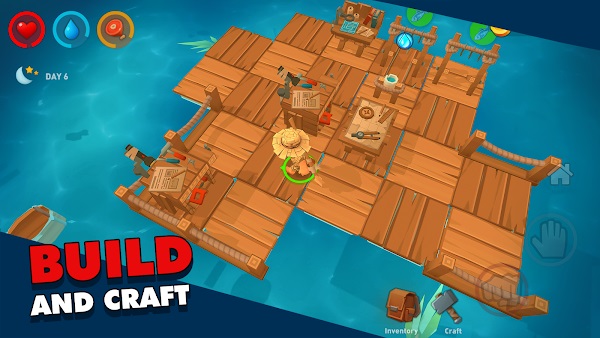 In order to obtain the necessary materials to begin crafting your raft, you will need to head out and swim to retrieve them. This isn't an easy task at all. Remember, there is a deadly zombie shark in the ocean, just waiting for a piece of you. Could this be a more helpless situation?
Expand and Innovate
Eventually, you'll start gaining more and more materials and tools to help with your crafting. So, you won't need to swim out into sea to get your crafting resources anymore. Very early in the game, you'll obtain a fishing rod line that can be used to fish for more resources.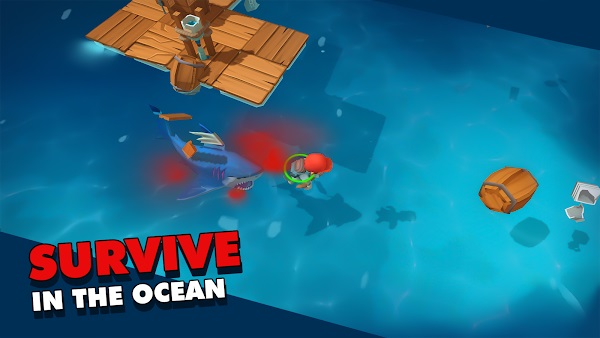 Once you've gained enough currency and materials, you'll be able to craft even more items. Expansion is the key to your survival. Don't let up for even a minute, or else this shark will have an early dinner.
What's more, you will even have a spear that can fend off the shark for a while. Things are starting to look better. Maybe there is a light at the end of this tunnel.
Traverse by sea through the large map. From island to island all across the ocean, can you really survive? Taking on different quests will grant you rewards that can help you survive and hold out for much longer than usual. However, fierce weather conditions may also be a detriment or benefit, depending on the expectations.
Epic Raft APK Latest Version Download
Getting the Epic Raft APK download will also give you a better fighting chance than usual. In fact, you'll be able to access an unlimited money supply to help you build at a much faster rate. Now, your chances of survival are looking a lot better.
To get started refer to our link and download Epic Raft APK Latest Version now.