Empire Warriors TD APK 2.5.17
Become a part of one of the most exciting tower defense games. Download Empire Warriors TD APK Latest Version free for Android. You'll become addicted in no time.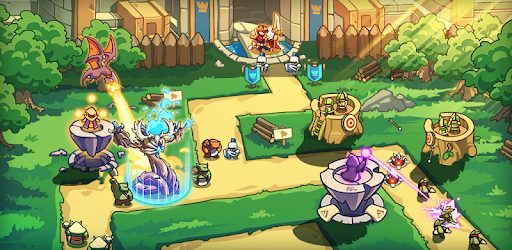 Attention all players, here is the perfect tower defense game for you! Get your medeival warriors armed and ready for Empire Warriors for Android!
The gameplay is based on building towers, expanding your kingdom, and protecting it. Ultimately, you'll need to be cunning, quick-thinking and strategic in order to survive in this game.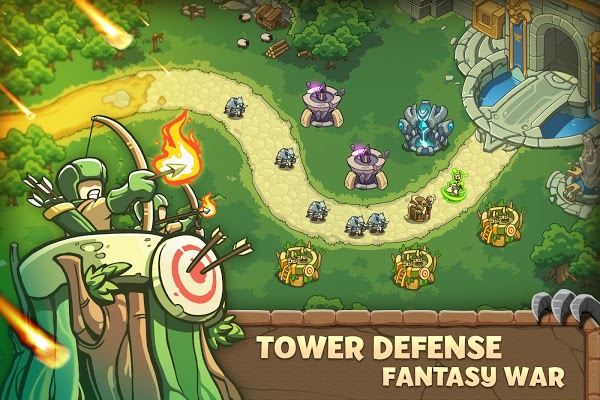 Enjoy defending your tower as you play and watch these cartoony characters clash! As you become more experienced and are presented with more difficult levels, the more visually appealing the game becomes!
Once your screen is exploding with dozens of defenses and opposition, the game shines at its best! Empire Warriors is definitely a game that anyone can quickly become addicted to.
Just remember, don't get too distracted by the gameplay. We don't want anyone play-walking straight into a pole.
Thrilling Tower Defense Gameplay
You'll be the man in charge of building, growing, and protecting your kingdom. Therefore, you'll be responsible for every aspect of this game. If you win, celebrate your competence. If you fall, mourn for your defeat and your own faults.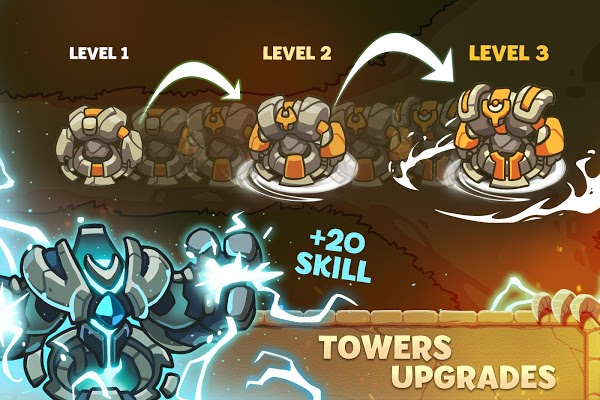 Here are some gameplay aspects included in Empire Warriors for Android:
Build several towers, and take responsibility to defend it.
Keep growing by building several more towers.
Fight against the waves of enemy attacks, whose only objective is to destroy you along with your territory.
Command powerful heroes. Let them fight for you till their last drop of blood. See them protect the kingdom from the vengeance of the enemies.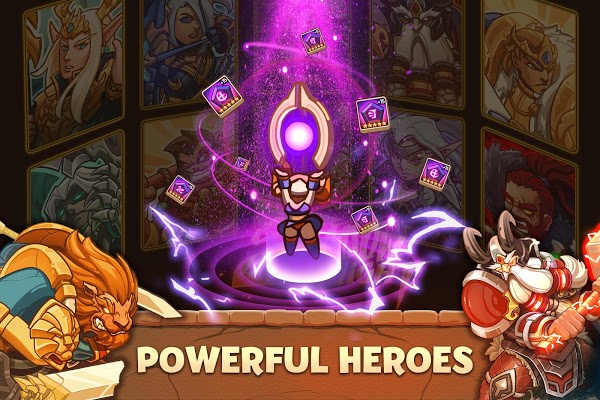 Additional Features
Apart from the main gameplay, you'll also love the following:
Luring gameplay, more than enough to keep you engaged for hours.
4 types of towers for you to build. Militias, Archers, Mage, and Guardian.
There are 5 upgrade options for each tower.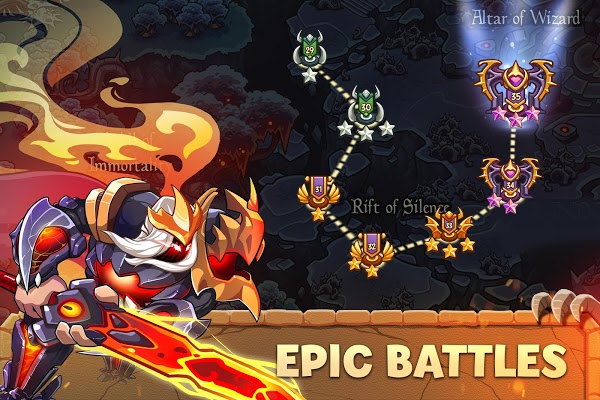 Secret towers are available to glorify the gameplay.
More than 20 tower abilities.
Fight against several enemies totaling more than 30 types.
Command 11 types of heroes. Upgrade them to see stunning results.
Collect and use powerups, as they can be of great use during battles.
Remember: there is still a lot more to do in the game!
Your enemies can range from goblins to shamans. Each has their own skills and abilities. Don't underestimate your enemies, as this can cost you the battle.
General 2D graphics
Don't expect much clarity of high detailing here in this game. The color tone is bright and satisfactory. You can play for hours without any issues.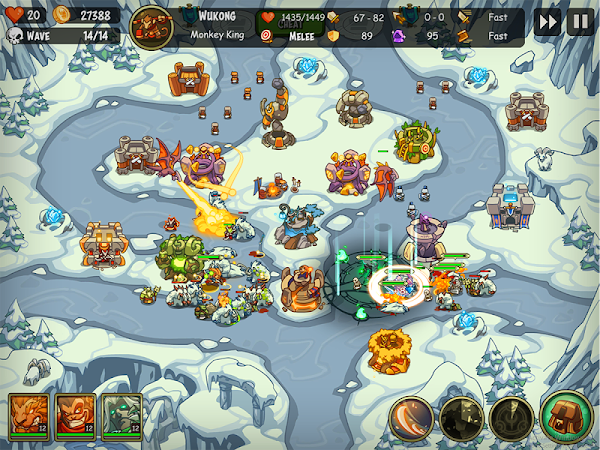 The game is generally set in a top view, so this might destroy some users' gaming mood. Apart from that, the animations are above average, and you'll definitely love them.
When it comes to the controls, the game is relatively easy to play in terms of controlling. But it might be really hard for some players to survive due to hard strategy requirements.
Empire Warriors TD Premium APK
Empire Warriors TD APK download comes with additional modified features to enjoy the game even further. This is perfect for anyone who likes to breeze through all the tedious grinding and earning.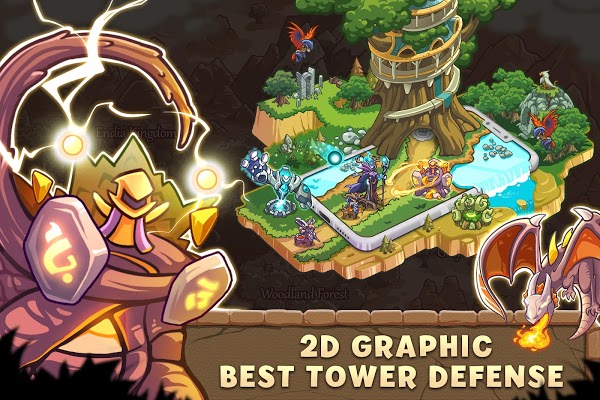 To Finish Things Up
All the TD lovers, give the Empire Warriors TD APK download a try. You'll instantly fall in love with the addicting tower defense style gameplay. Furthermore this is a must-try game. All you have to do is expand your territory, build, and protect the towers.
Download now!