Dragon Nest 2 Evolution APK 2.3.61
Download Dragon Nest 2 Evolution APK latest version and protect the land of Alteria. It has numerous pets to keep you company and many heroes for intense fights.
| | |
| --- | --- |
| Name | Dragon Nest 2 Evolution |
| Updated | |
| Compatible with | Android 5.0+ |
| Last version | 2.3.61 |
| Size | 1.8 GB |
| Category | Level Infinite |
| Developer | Level Infinite |
| Price | Free |
About Dragon Nest 2 Evolution APK Download
Dragon Nest 2 Evolution is a sequel to the very popular Dragon Nest. The story revolves around the land of Alteria, which is being threatened by an evil dragon. You must gather a team of heroes to defeat the dragon and save the land.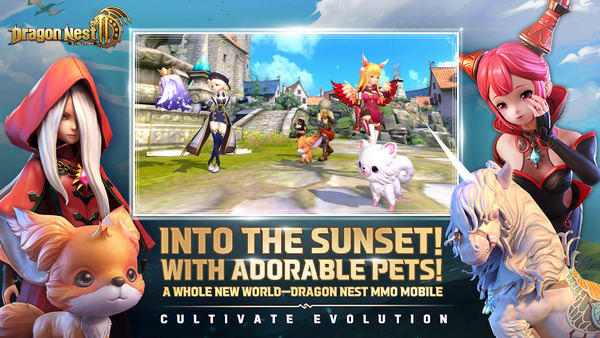 There are four main classes in the game, including Warrior, Archer, Wizard, and Priest. Each has its unique skills and abilities, and your choice will determine your play style.
The game also features an open-world environment. You can explore the vast world and discover new areas. There are also many dungeons to conquer. Ensure you collect all the treasures along the way.
Finally, you can tame pets to help you in battle. Each pet has its unique skills and abilities. They can also evolve into even more powerful forms. This way, you will always have a little help in battle.
Dragon Nest 2 Evolution APK Android- Storyline
This game was set in Alteria, beautiful land whose peace was shattered by the invasion of an Evil Green Dragon. This creature brought war and terror to the people.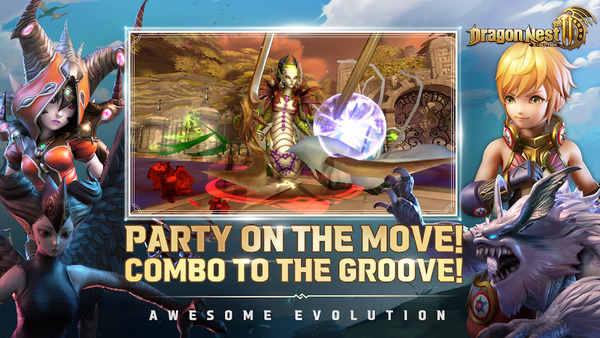 To prevent the destruction of their homeland, the citizens had to band together and fight. They put their lives on the line to stop the Evil Dragon.
Now, it's up to you to take on this adventure. Gather a team of heroes with unique skills and abilities. Then, take on the Evil Dragon in an intense battle. Only you can save the land of Alteria.
An Online RPG Gameplay
Dragon Nest 2 Evolution is a role-playing game. This means that you will take on the role of a character in the game. You will have to make choices that affect the outcome of the story.
It has loads of enemies for you to fight. Each of these adversaries will present a unique challenge to handle. As such, you must always be on your toes.
Additionally, the new world is more expensive. It has more dungeons and areas to explore. As such, you must be very strategic in your movements.
Choose & Customize Your Hero
In this game, you can choose from four different classes of heroes, including:
These possess powerful magic that can deal massive damage to your enemies. When they unleash their skills, it is always a spectacular sight to behold.
They are fierce and strong. With their brute force, they can take down even the mightiest of foes.
These heroes rely on their speed and accuracy. Their arrows can pierce through even the thickest armor. These will come in handy when you are surrounded by enemies.
These heroes specialize in healing. They can keep your team alive in the heat of battle. Additionally, they can also buff your allies to make them even more powerful.
Once you have chosen your class, you can further customize your hero. You can change their hairstyle, clothes, and weapons. You can also choose their skills and abilities. There are loads of combinations for you to try.
What's New
As earlier indicated, the Dragon Nest 2 Evolution APK is a sequel to the original Dragon Nest. As such, it features improved features, including:
3D/2.5D Graphics. This game features improved graphics. The world is more detailed, and the characters are more lifelike. You can see this in the way they move and attack.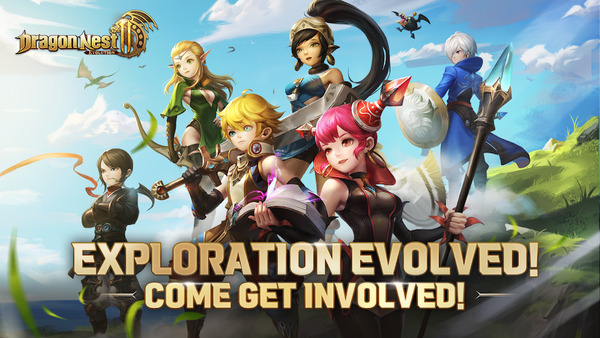 You will have different pets to help you in battle. Each of these adorable creatures will come in handy when you are overwhelmed and need urgent help.
More Dungeon Stories. In this game, dungeons are primarily the focus. As such, there are more dungeons for you to conquer. Each of these has its unique story for you to follow. Additionally, the bosses in each dungeon have been improved. They will put up a good fight and present a unique challenge.
New NPCs Memories. You will interact with more characters in this game. These include both old and new faces. Each of them will have something unique to say. Additionally, they can also provide you with quests to complete.
Highly Realistic World Crafts. You will be blown away by the level of detail in this game. The world is highly realistic, and you can see this in the way it has been crafted. It has castles, mountains, lawns, and more.
Improved Gameplay. The gameplay has been improved in this game. You can now enjoy a more fluid and action-packed experience. Additionally, the controls have been fine-tuned to provide you with a more comfortable gaming experience. It has a responsive joystick where the left buttons help you move, and the right buttons are for attacking.
Voice/Text Communication. You can now communicate with other players using either voice or text. This is convenient when you want to strategize with your team or just have a chat.
Earn Coins
This game features a coin system. You can earn coins by completing quests, defeating enemies, and more.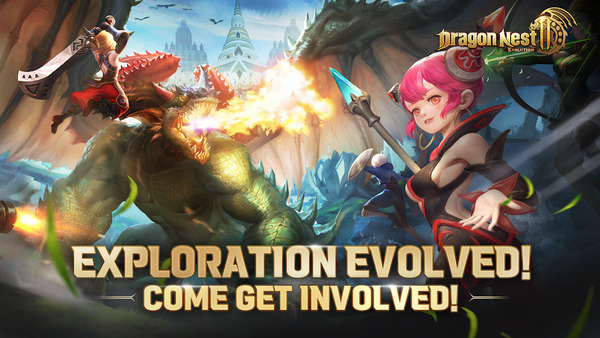 The numerous ways to earn coins make it easy to get started. You can use these coins to purchase items in the game, such as clothes, weapons, and more.
Additionally, you can upgrade your hero. This will make them more powerful and better equipped to handle tougher challenges.
Conclusion
The Dragon Nest 2 Evolution APK free download is an improved version of the original Dragon Nest. It features better graphics, more dungeons, and more quests. Additionally, it has been designed to provide a more action-packed and fluid gameplay experience.