Chef Umami APK 2.2.2
If you love to cook, then Chef Umami APK is the perfect game for you. The goal is to serve customers various types of dishes and earn money. Enjoy it now.
| | |
| --- | --- |
| Name | Chef Umami |
| Updated | |
| Compatible with | Android 4.4+ |
| Last version | 2.2.2 |
| Size | 519 MB |
| Category | Games |
| Developer | Li Yang |
| Price | Free |
Download Chef Umami APK – Cook Food
Humans eat food to survive which has been the way we've lived up to now. Without nourishment, we can't survive which is why there are countless restaurants available in the world.
If you're someone who loves to cook and eat food, then you can enjoy so many mobile games about them. But Chef Umami now and enjoy a fun game where you can serve many customers.
In this game, you're able to cook various dishes requested by customers like sandwiches, burgers, fries, salad and many more. Unlike a traditional restaurant, you'll be making the food in front of the customer as they order from you.
Here, you'll be able to make a lot of sandwiches as they're the dishes that you're offering. You can enjoy this cooking simulation because it realistically lets you cook and prepare dishes step by step. You can cut various ingredients like lettuces, carrots, tomatoes, bread and more. Cook and serve food now.
Serve Food
We're seeing a lot of restaurants being established everywhere in the world right now. We can't live without eating so it only makes sense that we're seeing a lot of food places now. A lot of people are eating three times a day some even more so we can see a lot of chefs and people who aspire to be business owners.
If you're someone who loves creating food for customers, then you're in for a ride as you can download Chef Umami now so you can serve various dishes to customers.
This game is a bit different as it only lets you serve dishes that are easy to make like burgers and sandwiches. You're able to serve the customers as they sit in front of you when you're preparing the dish.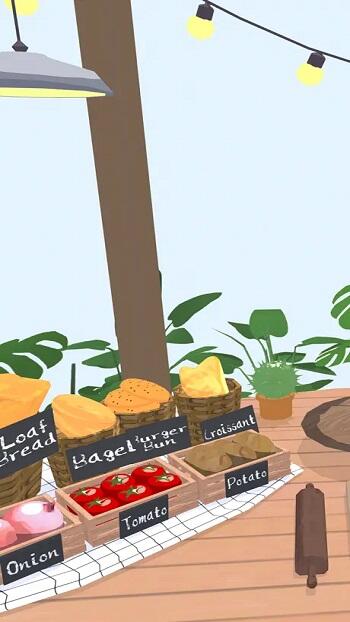 You can then cut the ingredients like tomatoes, pickles, bread, burger and more. You'll have a fridge where you can get fresh and frozen ingredients and condiments to use. You'll have a knife, cutting board, plates and more to help you garnish the dish.
You can earn money the more you serve customers here. Enjoy this incredible cooking experience now.
Chef Umami Highlights
We're able to play many mobile games today thanks to smartphones. With Chef Umami, you can enjoy cooking for customers.
Serve dishes – Every person in the world can't survive without eating food. It's an essential item for our survival which is why there are a lot of factories, groceries, and restaurants worldwide.
Restaurants serve an important purpose in providing food and service to customers everywhere. If it's your dream to own a restaurant someday, then you can start with Chef Umami and enjoy. Here, you can enjoy a unique cooking experience as you serve many customers.
This isn't like any traditional restaurant where you're going to be serving many people at once. Here, your customer will sit in front of you as you prepare the food for them. The dishes aren't complicated as well as you don't need to cook anything.
Here, you'll only be serving sandwiches and burgers which are perfect for a quick snack. Every ingredient that you need is going to be available in front of you. There are many kitchen tools to use as well as you enjoy a realistic cooking experience.
Prepare food – In Chef Umami, you're able to prepare various food for your guests. The food that you're going to be preparing aren't anything extravagant or complicated. You don't need to cook anything as you'll only be serving sandwiches in this game.
There are various ingredients that you'll be using like buns, tomatoes, pickles, onions, potatoes and many more. Once you open the fridge, you'll find many food like apples, lemons, strawberries, bacon, salmon, lettuce, pepper and many more. You'll be able to cut the ingredients yourself using various tools in your disposal.
Many ingredients to use – In this game, you're able to enjoy using many ingredients to create a variety of dishes. But you'll mostly serve easy to prepare dishes like sandwiches, burgers, and salads. You'll then be able to have access to food like salmon, lettuce, ham, steak, beef, banana, apples and many more.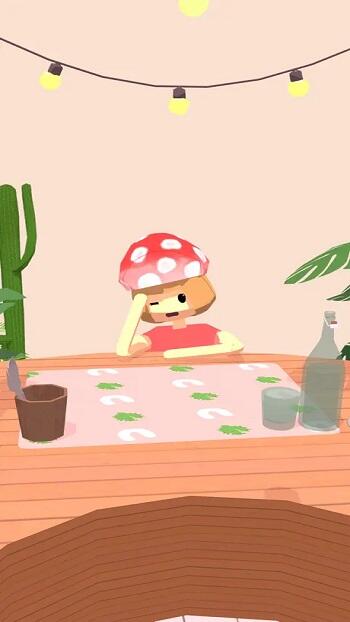 There are a lot of kitchen utensils that you can use here as well like the chopping board, knife, rolling pin, serving board, plates, and many more. Feel free to serve the dishes however you want as you'll have complete control over this.
3D game – This is a 3D game, so every step of the dish is yours to control. You'll need to be able to use your cooking skills so you can present the best dish that the customer has asked for. Feel free to pick up ingredients, cut, use utensils and more. Serve and earn money to be used for the business as well.
Download Chef Umami APK – Latest version
If you can't get enough of cooking, try Chef Umami now and serve various dishes to your customers.