Bubble for JYPnation APK 1.2.14
Have you always wanted to talk with your favorite Korean pop idols? What if you were told that you can do that with Bubble for JYPnation? Download it and see it now!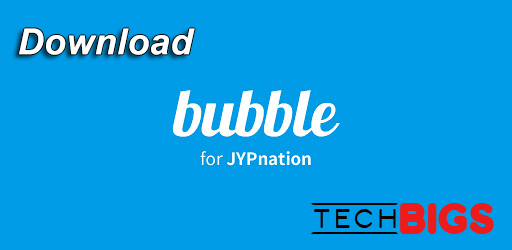 K-pop or Korean pop groups have been around for decades now but they are gaining worldwide attention as of late. Thanks to popular groups such as BTS, Got7, Exo, Twice and many more – there are now billions of fans collectively. It's common sense that every fan's dream is to meet and chat with their idols. But now, you can do just that thanks to Bubble for JYPnation!
Now you can chat and converse with your favorite Korean idols straight from an app! You may not have the money to go see them in concerts, you can message them instead in the app. Here, you can receive exclusive content for fans, messages direct from the artists themselves, and get translated messages straight to your language of choice. Learn all about this now below.
Converse with Your Korean Pop Idols
It's not surprising to know that millions of people worldwide are willing to spend money just to see their favorite K-pop groups perform live. To be able to hear them sing, see them dance and just witness them perform is already a gift for many. But sadly, not everyone has the same capabilities as others. But with Bubble for JYPnation, you don't need to have tons of money to get closer to your idols!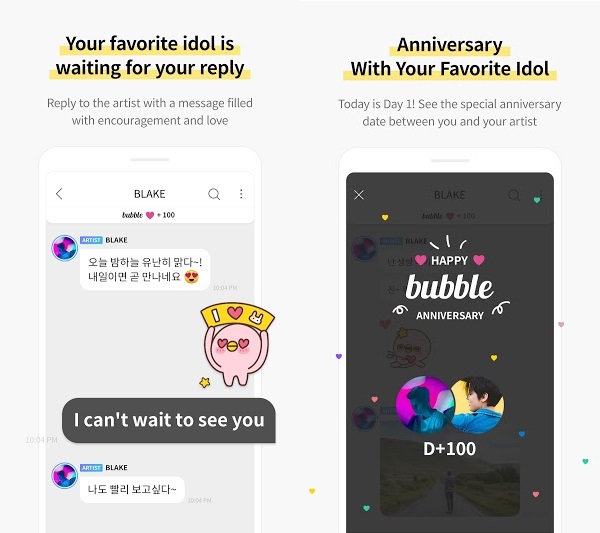 This dream app was made realized recently and it has already captivated over a hundred thousand fans worldwide. Connect and chat with your favorite JYP group idols in the app! Now, you can brag about talking to an idol to your friends and family easily. In addition, you can access exclusive photos, videos and many more. No need to pay for thousands of dollars just to get close to your favorite idols with this app.
5 Ways to Enjoy Bubble for JYPnation
Who needs so much money to go to concerts when you have this awesome app, right? If you still don't know how this all works, here are 5 ways to enjoy Bubble for JYPnation.
Receive special messages – Have you ever adored someone to the point where you wish you can just talk to them normally? This is what fans commonly wish for not just in the K-pop world but in every fan base. But if you're a huge fan of JYP Groups such as Got7, ITZY, Twice, Stray Kids and more, you can now get closer to them? How, just by downloading Bubble for JYPnation, you can receive special messages each day from artists who know you by name. We all know how important it is for artists to connect with fans but this is on a different level!
Get access to exclusive content – Aside from receiving messages from them, you will also get access to exclusive content such as photos, promotions and videos sent directly by your idols to you. Now, it really feels like you're close with your idols since you can receive these exclusive contents easily. Beat other fans to these contents and be the first one to receive them!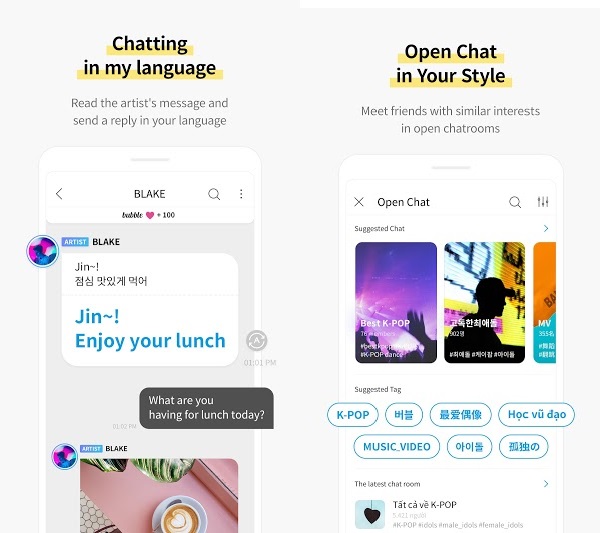 Reply to your favorite idols – You can also strike a conversation with your idols by replying to them! Whatever you wish to send as a message, you can do so. Whether you want to thank them for their awesome performance or you just want to know their favorite color, you can ask away!
Anniversary dates – Get anniversary notifications inside the app. Here, you'll be notified with your progress with your favorite idols. This makes conversations more special and fun-filled.
Chat in your language and meet friends – Aside from chatting with your favorite idols, you can also meet other fans in different chatrooms! Meet people and become friends with them.
Bubble for JYPnation APK
What are you waiting for, download Bubble for JYPnation and get closer with your favorite Korean pop idol now! Don't be shy and spend special moments together.