Bike Impossible Tracks Race APK 3.2.3
Download Bike Impossible Tracks Race Apk Latest Version Free for Android to play amazing stunt racing. Play with friends or with online strangers.
This is a multiplayer stunt racing game with awesome superbikes. You can play against strangers and friends in this adventure racing game. Bike racing can't get better than this. One of the amazing things about this game is that you'd be in full control of your bike. You can also check if an oncoming mega ramp or stump will be possible or not. The important thing is to monitor your rival closely.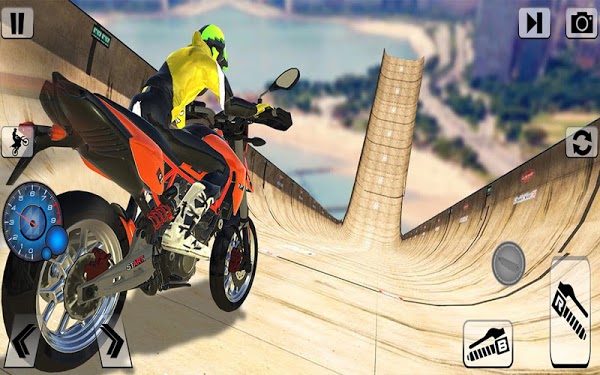 In Bike Impossible Tracks Race, you'd perform different stunts. Some of the stunts will require you to be in an ultra-charged mode. However, for the others, you just need to be extra smart and diligent. Download the game for unending fun and excitement.
It is worth mentioning that there are other interesting modes to play in this game. The multiplayer mode with friends and strangers is not the only mode you can play. Download the game to play all the other interesting modes it offers. What's amazing is that you can unlock more bikes when you complete these modes.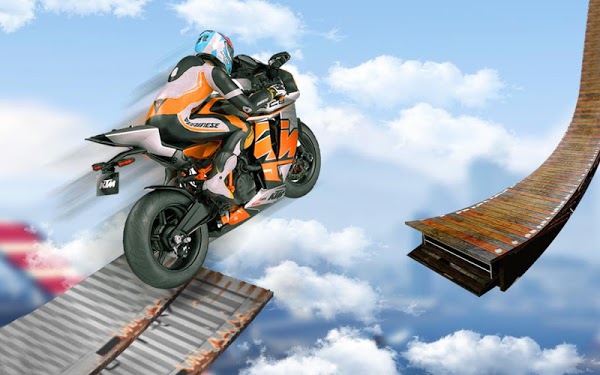 With new bikes, your chances of outrunning other fast bikers will increase. Most of these bikers are waiting to teach you a life lesson, which is why you must be prepared. You'd enjoy the stunt racing of this game, especially if you are a fast speed stunt racer. There are different motorbike stunt challenges in this game, and they'd blow your mind.
Bike Impossible Tracks Race also features super flying and smart drivers. There are different stunt environments in the game, and this makes it more interesting. Download this game now to perform different stunts.
Key Features
There are so many amazing features that make the game more interesting. Here are some of the features of this game.
Stunning and amazing 3D realistic graphics. This is ideal for the vertical ram challenges of this motorbike racing game.
Interesting background music and sound effects, which also increases the fun.
The modern city environment is realistic, and there are so many impossible tracks
Different challenging tracks where you'd perform impossible high jumps and other stunts.
Two playing modes: these are the mega ramp stunts challenge and the vertical ramp racing challenge.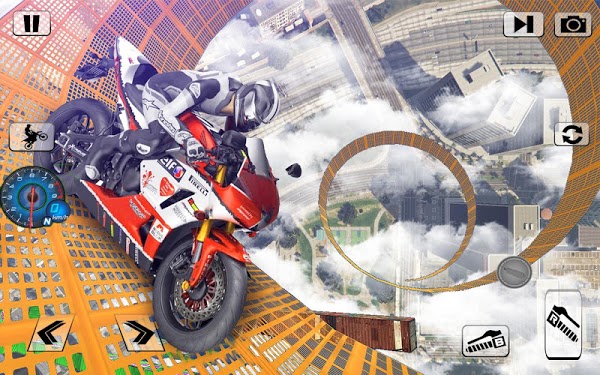 Download this game on your mobile device now, and master your skills in the different modes. Complete different challenges and unlock different bikes in the game. The game is undoubtedly an amazing one to play on your device.
Bike Impossible Tracks Race Apk Free Download
Play the version of this game to enjoy better optimizations and other enhanced features. The apk comes with no ads, which will make it easier for you to unlock different bikes. Download the apk of Bike Impossible Tracks Race for free.
Conclusion
Download the latest version of Bike Impossible Tracks Race on your Android device.