Basketball Stars APK 1.45.0
Download Basketball Stars APK – latest version – for Android to get an epic PVP multiplayer basketball experience. Slam, dunk, and shoot your way to victory.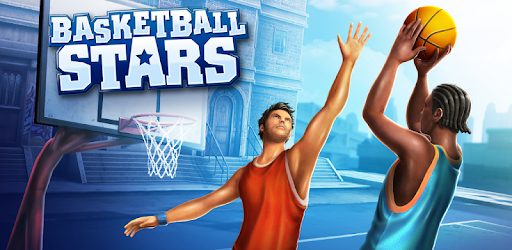 Slam dunk your way to victory in this awesome basketball game. Download Basketball Stars APK to enjoy player vs player online action and show off your basketball skills to the world.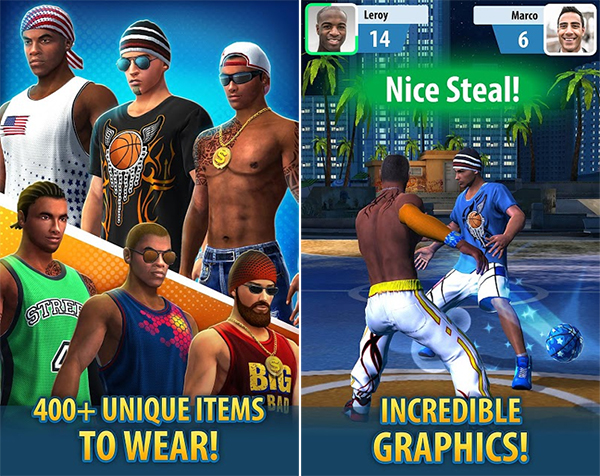 From gaming legends Miniclip.com comes the best mobile basketball game we've seen in years. Basketball Stars APK is a PVP multiplayer basketball game that challenges you to shoot and dunk your way to the top.
Exclusive online action
You won't find any AI here – this is an exclusively online game where you're always playing against a real opponent. You'll star out on the amateur court and work your way up through more unique basketball courts until you're up against the best players in the game.
As you rise through the ranks, you'll begin to solidify a reputation for yourself as a true Basketball Star. Take on the game's top ranking players and fight your way to becoming a legend like Kobe Bryant.
3D graphics: The game looks and feels realistic. You'll be immersed in the awesome 3D graphics, as well as the physics that make playing the game feel like a real challenge.
400+ customizations: Make your character look the way you want to with more than 400 unique customizations to their look. Choose features, kits, and styles to make your character more memorable.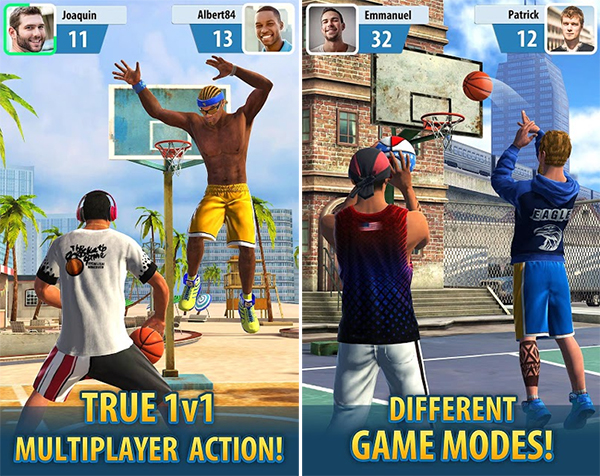 40+ basketballs: Unlock new basketballs as you progress through the game. With more than 40 to choose from, you'll have a lot to play for.
Two game modes: Bored of the game mode? Switch to the other. There's enough content in the different game modes to keep you entertained when switching between them.
Easy to learn: The game's mechanics are pretty easy to pick up – but you'll need to put in consistent effort to master them. You won't be faffing around trying to figure the game out for long, however. Put in the hours and you'll soon find yourself rising to the top.
Tips for playing Basketball Stars APK
To ensure that you don't get wiped off the court the first few times you play the game, we've put together some useful tips for you to follow. Pay attention to our quick and simple no-more-noob guide for Basketball Stars APK.
Game mode: The game has two different game modes. For beginners, we recommend classic. This is more laid back and will allow for you to get a bit of practice in. For more advanced players, go to Attack/Defense. This is the game's primary mode.
Steal: To outdo your opponent quickly, go straight for the steal early on in the game. This will likely result in your opponent getting confused and could affect their play for the rest of the game.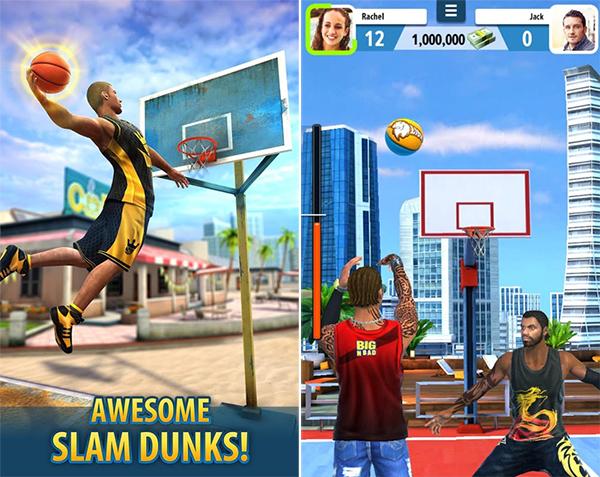 Mix it up: You're always going to be playing against real players, which means that you'll need to mix up your moves in order to keep things fresh and outwit these people. You could be against the same people more than once, and you'll always be against someone who is playing to win. For this reason, it's essential that you mix it up and don't just do the same old moves again and again. You won't last for long if you do this.
Be patient: You might find that you're smashing it in the beginner courts and you want to take things to the next level. But be careful. You could find yourself getting taken on a serious run for your money and quickly getting kicked back to the amateur game to regroup yourself and your cash. Be patient and make sure you're ready to up the levels.
Basketball Stars APK
Ready to play the best mobile basketball game out there? Download Basketball Stars APK Always Perfect Shot to take your game to the next level and compete in the big leagues without having to worry about being financially obliterated. It's easy and fun – let's go!