Astracraft APK 0.100.131
Do you love robots and Minecraft? Play Astracraft and craft your own robots to fight against real enemies! There are many unique builds you can do in the game.
Minecraft and robots are two popular things in the world. If you want a virtual sandbox game where you can create different buildings, Minecraft is your game. But what if you want to create mechanized things instead? In that case, you should play Astracraft as this game is one of the first of its kind!
A rare blend of a combination of popular games, Astracraft is a new game that promises impressive builds and playing experience. Do you love building things from scratch with Lego? Then, you'll instantly bewitched by this game! In summary, the game allows players to create their own mechanized ARMS which is a robot with weapons and armors. There are infinite possibilities as there are a lot of modules, pieces, and weapons to choose from. Then, prepare for unique game modes and show off your creation's prowess!
Build, Test and Battle
Whether you're a kid or a kid at heart, you must love building things such as robots, buildings and more. The joy in building, ripping it apart and testing it out is unlike any other! So, if you're struggling to find a decent game that can fulfill your inner kid's wishes, this is the perfect mobile game for you! Finally, you can create robots and mechanized ARMS as much as you want.
In Astracraft, your goal is to build something that you want. Use your imagination and come up with a design that you can be proud of in the Creative Mode! There are plenty of available modules, themed pieces, and different materials you can use. These can translate to different firepower and specs. But don't worry as you can keep upgrading! Then, you can engage in stunning sci-fi battles that spans in different modes. There are solo and team battles to choose from such as Module Trial, Infinite Arena, Rumble Mode, Storm Mode, and King of the Hill Mode. Overall, this is a fun game to play with yourself or with friends!
Features of Astracraft
Looking for a different type of Minecraft? How about a game that features mechanized robots and flying machines! Learn what Astracraft can offer for you here.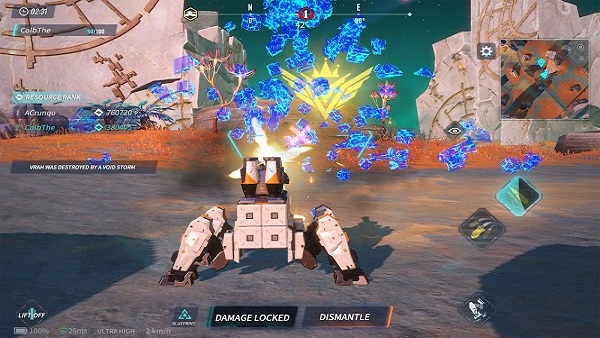 Eccentric game concept – At this point in time, you would either be a baby or a grandparent if you've never heard of Minecraft. But even these people are playing this game right now! But you're probably tired of creating houses or buildings for hours now. So, how about a real-time sandbox and combat Android game? If you think this is a genius idea, try Astracraft. The first of its kind, the game promises a fun time that can rival the likes of Minecraft, Roblox, Fortnite and many more games.
Build your own ARMS – Probably the most fun aspect of the game would be the creation part. In Astracraft, you're free to build your own blueprint. There's no limit to what you can create such as Mechas, fighters, racers and more. You can create, modify, dismantle and test all you want! There are no two builds alike in the game as there are hundreds of modules to choose from and different pieces that can go into your creation. It's like the toy that the kids used to play with back then. But to make things significantly more exciting, there's a Multiplayer Creation Mode where you can hang out with friends to build and test your ARMS. Collaborate on design and engineering to achieve the ultimate creation. Or you can try Solo Wonder and do a solo play.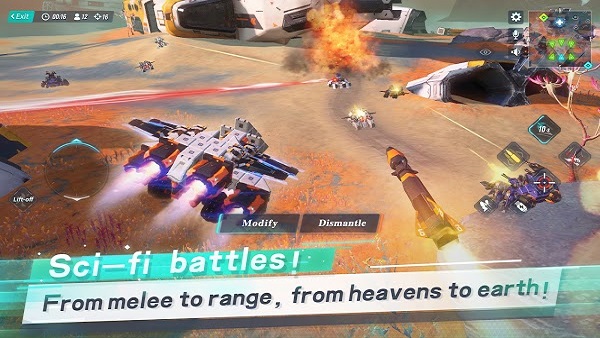 Different Game Modes to Enjoy – Apart from the creation aspect, the real fun starts when you test out your ARMS in real battles online. Take part in different game modes.
Module Trial – This is the training mode where you'll learn all about the game from combat to different types of enemies. Finish all of them to unlock more game modes!
Infinite Arena – In this mode, it's battle royale and you can respawn fast.
Rumble Mode – A unique mode where you can, wander, collect and loot. You can also upgrade and adjust your ARMS even in the middle of the match.
Storm Mode – Similar to the battle royale genre, here, you'll need to survive on a shrinking map by eliminating others.
King of the Hill Mode – This is a team fight which consists of 3 players per team. Each team will need to fight to control an area.
Heavenly Graphics – With realistic graphics and easy to learn controls, this game is a fun one!
Download Astracraft APK
Astracraft is a one-of-a-kind game that indulges the player in the creation and testing mode. Download it now and fight against real mecha players.