Analytics for Facebook APK 4.7
Download Interactive Analytics for Facebook APK latest version and gauge your interaction with the target audience. It has a simple UI for ease of comprehension.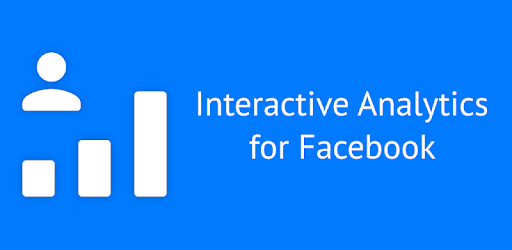 | | |
| --- | --- |
| Name | Analytics for Facebook |
| Updated | |
| Compatible with | Android 6.0+ |
| Last version | 4.7 |
| Size | 5.09 Mb |
| Category | Tools |
| Developer | Sky-Studio |
| Price | Free |
| Google Play Link | com.like.analyzer |
Exhaustive Details about Analytics for Facebook
Analytics for Facebook is an analytical tool built by Sky-Studio. It allows you to understand the impact of your Facebook posts. It is helpful when using Facebook for business.
You will know the right time to post, the right people to target, and the tone to use. As such, you will likely increase the conversion rates and your profits.
Even better, this application is lightweight. It does not affect the efficacy of other applications on your mobile device. However, you must ensure that you have at least 5M storage space and that your device has a 6.0+ Android operating system.
How to Use Analytics for Facebook
This application is designed for personal and professional use. It helps you to understand the impact of your posts. In addition, you can use it to find out how many people have seen or interacted with a given post.
In essence, this application tells you how far your content has been spread. Here are some of its characteristics:
The elements of Analytics for Facebook APK
Understanding Analytics in depth is critical, and that is why we have provided you with detailed information about each element:
Page Views. A page view is counted when anyone visits your page, even if they do not like or comment on it.
Reach. Your post's reach is the number of unique people who saw it in their news feed or were redirected to your page by clicking on it. This figure includes all organic and paid posts.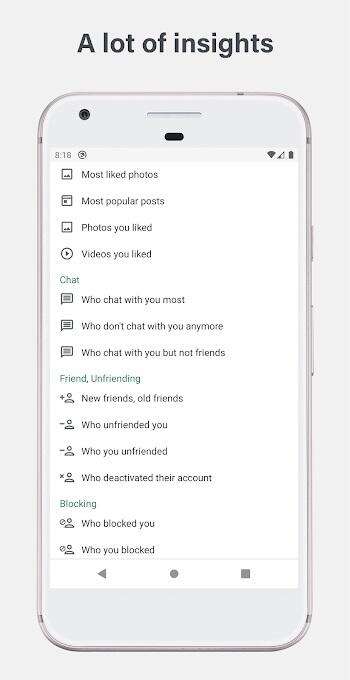 Unique People Reached. This is the number of unique people who saw your post. This figure includes all organic and paid posts.
Organic Reach. The organic reach counts the number of unique users who have seen your page in their news feeds irrespective of whether they clicked on it or not. Nonetheless, it excludes any paid promotion.
Paid Reach. It is the number of unique users who have seen your page after being shown an advert.
Likes. The likes count is the total number of likes made by all people, organic and paid.
Comments. This section will tell you how many people have commented on your posts and whether or not they liked them. The number provided includes both organic and paid comments.
Shares. This will tell you how many people have shared your post.
Post Likes. This feature shows the number of likes your posts have received, excluding comments or shares.
Post Clicks. A click on your post counts as a post like.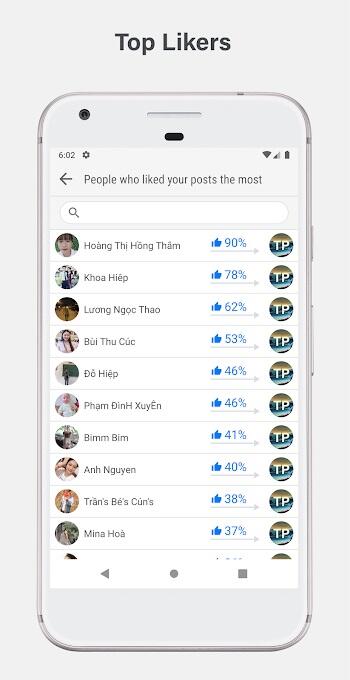 Post Impressions. The number of times your posts were displayed to your target audience. This includes paid and organic posts.
Positive Feedback. This is simply the sum of likes, comments, and shares received by post. It will tell you how far the content has spread and whether or not it is liked by people who see it.
Simple to Understand User Interface
The application is designed for ease of comprehension. The elements are labeled clearly. It will show the top posts, friends' posts, and the people who interact with your posts most.
Even better, this information will be graphical, clear, and concise. This will make it easier to comprehend. You can even track your images and your chats! Know who chats with you the most and understand their behavior.
On the dashboard, you will have information such as friends who deactivated their accounts, blocked you, or unfriended you.
Offers In-App Purchases
Analytics for Facebook offers several in-app purchases. You can purchase an ad-free version or a pro version. The pro version ensures that you are constantly updated with the latest features.
It is easy to use, efficient, effective, and intuitive. It also saves time since it does not require external tools or software to function properly.
It will provide you with accurate results about your posts which you can then use to improve your marketing strategies on social media platforms such as Facebook. The in-app purchases are in the range of $5 to $6.
However, you can still use the free version and get a relatively good user experience, save for the constant ads.
Analytics for Facebook APK
This Interactive Analytics for Facebook APK version allows you to access premium features without paying a single coin. It has the following features:
No Ads. The Analytics for Facebook Premium APK has no ads at all. This means that you can use it without being distracted or having to view any unnecessary adverts.
Analytical data is saved in Cloud Storage. The analytics for Facebook APK free download data will be saved into cloud storage and will not affect your device's storage space.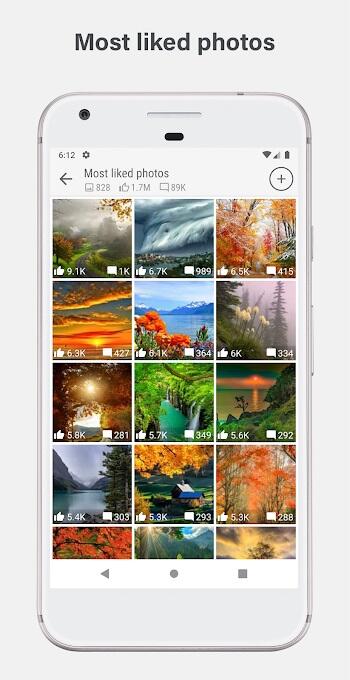 Free Access to All In-App Purchases. When you download Analytics for Facebook APK for Android, you will have free access to the premium features. This includes tracking your profile, posts, chats, pictures, and volumes.
Unlimited Customization Options. The app provides unlimited customization options, letting you choose how much or how little information you want to see on your dashboard so that you can glean the most value out of this app.
This modded version is available on several third-party apps. Download it to enjoy immense benefits. However, you should first enable downloads from unknown sources to install it hassle-free.
Conclusion
As an avid Facebook user, you will benefit from using Analytics for Facebook regularly. The application provides you with easy-to-understand information about your posts and pictures.
You can use it to monitor your chats with friends on social media platforms such as Facebook. It will help you make sense of your social media marketing strategies.