AirBrush Mod APK 5.13.0
Download Airbrush MOD APK latest version and transform the quality of your old photos for the better. It has many retouch tools, filters, and dynamic editing tools.
What is Airbrush APK?
Airbrush APK is a photo editing app designed to give users the power to retouch their old photos and turn them into new masterpieces. With an impressive array of tools and features, Airbrush is a powerful photo editor ideal for anyone, regardless of their skill level.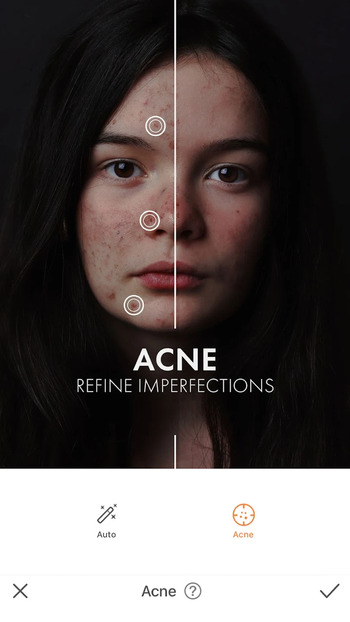 The app corrects the colors and saturation of your photos to make them look their best. It also has several retouching tools to remove imperfections, such as blemishes, wrinkles, and dark spots.
In addition, Airbrush provides a wide range of filters that can be applied to your photos to give them a unique look. If you're looking for an easy-to-use photo editor with a wide range of features, Airbrush is a great option.
Why Download Airbrush APK
Old photos can be sentimental, but they often don't look their best. With Airbrush, you can quickly and easily edit your old photos to make them look new.
The app is intuitive and designed to work optimally with Android smartphones and tablets. Its user interface is carefully crafted to be easy to use, even for those new to photo editing. All the icons are self-explanatory, and the app is straightforward to navigate.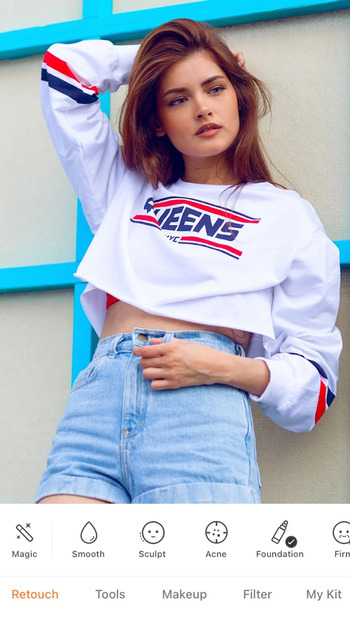 The app is lightweight (164 MB) and doesn't take up much storage space on your device. It is optimized for flawless editing and can work with Android 5.0+ devices.
Easy to Use (Designed for Beginners)
This app is uncomplicated to use, even for beginners. It has a user-friendly interface that is designed to be self-explanatory. Additionally, the app has a comprehensive tutorial that will guide you through the editing process.
Incredible Features of Airbrush APK
This application contains a powerful pimple and acne remover tool. It uses artificial intelligence (AI) to identify the pimples and acne on your face and gives you the option to remove them with just a few taps.
Additionally, you can eliminate all blemishes, scars, and other skin imperfections with the Airbrush APK. This way, you can achieve clear and flawless skin in your photos.
Wrinkle and Dark Spot Remover
The app also has a wrinkle and dark spot remover tool. These are two of the most common skin imperfections, and they can make you look older than you are. It particularly works well in removing wrinkles around the eyes and mouth.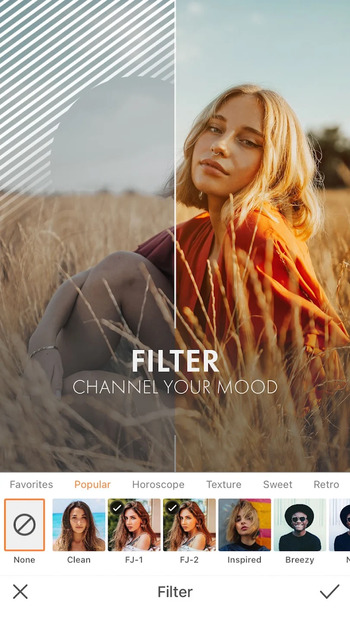 This tool uses an accurate recognition technology to identify the wrinkles and dark spots on your face. Once identified, you can remove them hassle-free.
Teeth Whitening & Eye Brightening
If you want to achieve a perfect smile in your photos, Airbrush has got you covered. The app's teeth whitening tool can quickly and easily brighten your teeth to give you a Hollywood-worthy smile.
The eye brightening tool is also useful in making your eyes look wider and brighter. This way, you can achieve a more youthful and energetic look.
This tool can be used to make your face or body look slimmer. It is perfect for those who want a more toned look in their photos. All you need to do is select the area to slim down and use the slider to achieve the desired look.
The app also has a reshaping tool that can be used to change the shape of your nose, eyes, chin, and lips. With this tool, you can achieve any look you want, from a more defined nose to fuller lips.
Make Up for a Flawless Skin
In addition to the features mentioned above, Airbrush has a comprehensive make-up toolkit. This way, you can achieve a flawless look without struggle. The app's make-up tools can be used to add eyeliner, mascara, lipstick, and other makeup products.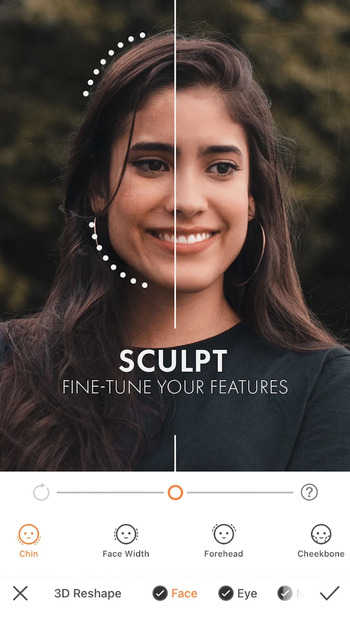 You can also use the app to add fake eyelashes and change the color of your eyes. Additionally, the app has a wide range of brushes that can be used for blending, contouring, and highlighting.
Artistic Retouching Options
Airbrush also has several artistic retouching options that can be used to add a creative touch to your photos. With these options, you can add filters, light leaks, and other effects to your photos.
You can also use the app to create double exposure effects and change the color of your hair and eyes. Additionally, you can add text and stickers to your photos to personalize them. Other artistic tools include blurring, cropping, and straightening.
One of the best things about Airbrush is that it allows you to edit your photos in real time. This means that you can see the changes you're making as you're making them.
This way, you can achieve the perfect look for your photos without trial and error. The app also has a live preview feature, allowing you to see your photo before you save it.
Share Your Photos with Ease
After editing your photos, you can easily share them on social media or any other platform you want. The app supports all major platforms, including Facebook, Instagram, Twitter, and Snapchat. Additionally, you can save your photos to your camera roll or any other folder on your device.
Airbrush MOD APK Download
Whether using the Airbrush MOD APK old version or the newer one, your experience will be remarkably great. The MOD is edited to include several unique features, including:
Airbrush MOD APK Latest Version Premium Download. The original app has several features locked behind a paywall. However, with the MOD, you can access all the features for free.
No Ads. Ads can be a nuisance. They not only pop up at inopportune times but also interrupt your workflow. The good news is that the Airbrush MOD APK 2022 doesn't have adverts. This way, you can focus on editing your photos without being distracted.
Unlimited Export. The Airbrush MOD APK free download also enables you to export photos in high resolution. This way, you can print them out or post them online without worrying about the quality.
Conclusion
The Airbrush APK is a great tool for photo lovers. It helps you retouch your photos and achieve a perfect look. The app also has a wide range of make-up and artistic tools that can be used to add a creative touch to your photos. Download it and transform your photos!