Decor Life APK 1.0.23
Baixe a versão mais recente do Decor Life APK e teste suas habilidades de design. Você criará sua casa ideal do zero. Tem desafios realistas e belos gráficos.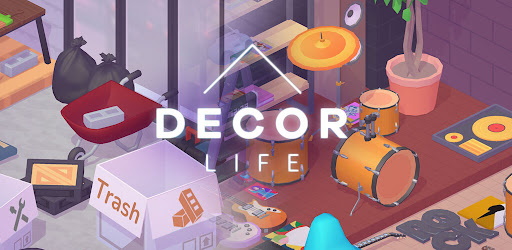 | | |
| --- | --- |
| Nome | Decor Life |
| Atualizados | |
| Compatível com | Android 5.0+ |
| Última versão | 1.0.23 |
| Tamanho | 178.09 Mb |
| Categoria | Simulation |
| Desenvolvedor | SayGames Ltd |
| Preço | Free |
| Link para o Google Play | com.decor.life |
Décor APK Detailed Analysis
Decor APK is a simulation game offered by SayGames Ltd. It allows you to renovate, design, and furnish your dream home. It has numerous features that give you 100% control of your design.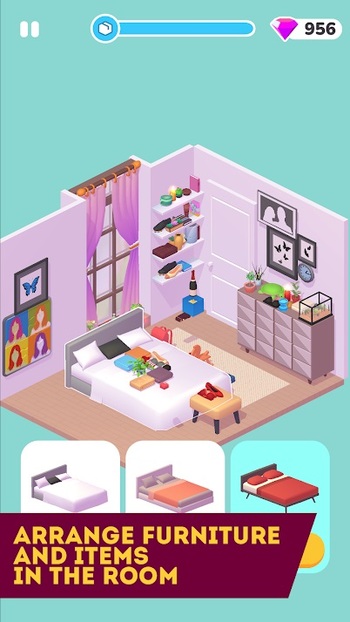 You are free to choose the furniture, color schemes, wallpapers, and flooring for your home. You can also add pets, plants, and other items to make your home cozier.
Overall, the game is highly engaging and offers hours of fun. It is 149M and operates optimally with all Android 5.0 and above devices. It is optimized for a seamless experience on both tablets and smartphones.
An Immersive Gaming Experience
Decor APK offers realistic challenges that require creativity, time management, and problem-solving skills. You will have to select the right furniture that matches your taste and budget.
In the beginning, you will start with an abandoned house. You will have to renovate it and furnish it according to your taste. The game progresses through different levels and gets more challenging as you advance.
You will face unique challenges such as working with a limited budget, finding the right furniture, and managing your time. You must be prudent with your resources and complete the tasks without depleting your resources.
The game also features a wide range of furniture, appliances, and decorations. You can purchase these items with in-game currency or real money. The prices of these items vary depending on their quality and brand.
Expand Your House as You Progress
You will start with a few rooms in your house, but you can gradually expand it as you progress in the game. You can add more rooms, furniture, and decorations to make your house more comfortable and stylish.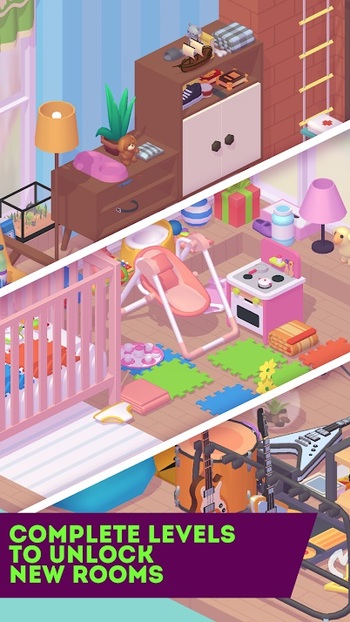 The expansion process is gradual, and you will have to complete certain tasks before you can unlock new content. You will earn in-game currency as you complete tasks and progress in the game.
You can use this currency to unlock new rooms, furniture, and decorations. This way, you will eventually have a house complete with a kitchen, bedrooms, living room, and other rooms.
Numerous Customization Options
Playing Decor APK is akin to designing your dream home. You have complete control over the look and feel of your house. You will choose the materials you want to use, the furniture you want to add, and the color schemes.
You can also decide on the number of rooms you want to add and the type of furniture you want in each room. You can add pets & plants to make your home cozier.
In short, Decor APK offers complete customization options that allow you to design your dream home according to your taste. The game is highly engaging and will keep you hooked for hours.
Unique Features of Decor APK
Highly Advanced Game Mechanics. This game uses top-notch game physics, ensuring a realistic experience. It tests your skills to beautify & equip a house from scratch. The movement of furniture & other objects is quite realistic.
Lifelike Gaming Sessions. You get to experience what it's like to manage & own a home. It feels as if you are living in the house you are designing. You can personalize every element of the rooms, and even use different color schemes for each room!
Numerous Levels. The game features multiple levels, each getting harder as you progress. You will need to be smart & use your resources wisely to beat the challenges.
In-game Currency. The game has in-app purchases ranging from $25 to $99. You can use this currency to buy new furniture, appliances, and other items for your home. This will increase your chances of becoming the ultimate home designer!
A Simple User Interface. SayGames Ltd designed this game with a simple user interface, making it easy for everyone to play. The controls are straightforward, and you can learn the ropes quickly.
Buy & Unbox Items. This game can be intense & quite involving at times. The process of selecting & buying items for your home can be quite therapeutic. You will feel a sense of accomplishment as you unbox each item & place it in your house.
Think Outside the Box! The challenge is to design a home that is both stylish & functional. You will need to use your imagination & think outside the box to come up with the best designs.
3D Graphics. The game features stunning 3D graphics that make the experience even more realistic. You will feel as if you are in your own home, surrounded by beautiful furniture & appliances.
Download Decor Life APK for Android
Decor Life APK download is an advanced version of the original game. It is designed for Android devices & offers numerous benefits, including:
Decor Life APK Unlimited Money. The APK download gives you access to unlimited resources. You can use these resources to buy new furniture, appliances, and other items for your home. This will help you progress quickly in the game.
No Ads. The Decor Life APK 2022 also removes all ads from the game. This way, you can focus on the game & design your dream home without any interruptions.
All Levels Unlocked. The Decor Life APK comes with all levels unlocked. You can start playing from any level & enjoy the game to the fullest.
Free Shopping. You can buy any item in the game for free using the APK. This will help you save a lot of money & progress quickly in the game.
You can download it from any third-party website. Make sure to download the latest version to enjoy all the features. You should also activate Unknown Sources from the Security settings of your Android device. This will allow you to install the APK file without any issues.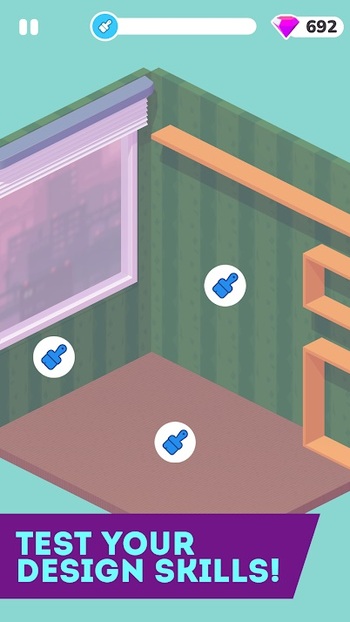 Once the APK is installed, open it & start playing. Design your dream home & become the ultimate home designer!
Conclusion
Decor Life APK is an addictive home design game that will keep you hooked for hours. It challenges you to design a stylish & functional home. The game features realistic graphics, numerous levels, in-app purchases, and more.
You can also download the APK to enjoy unlimited money & other benefits. So, what are you waiting for? Give it a try today!