Tango Live APK 8.41.1695392144
Download Tango Live APK untuk Android untuk mengembangkan dan mengelola bisnis penyiaran Anda. Temui orang baru dan tunjukkan bakat Anda.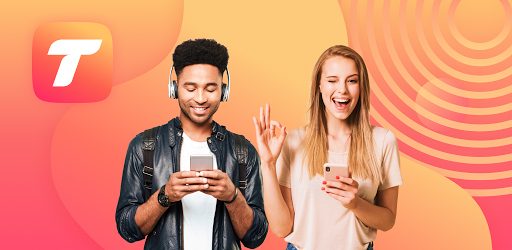 | | |
| --- | --- |
| Nama | Tango |
| Diperbarui | |
| Kompatibel dengan | Android 6.0+ |
| Versi terakhir | 8.41.1695392144 |
| Ukuran | 153.76 Mb |
| Kategori | Social |
| Pengembang | Tango |
| Harga | Free |
| Tautan Google Play | com.sgiggle.production |
Tango Apk is for you if you are a Broadcaster. This is because the social live-streaming platform will give you all the tools you need. With these tools, you can grow and manage a broadcasting business. You can showcase talents, meet new people, and make new friends from different parts of the world.
As a content creator, you need a platform where you can stream live videos. This is what you'd get with Tango. Have you ever nurtured the idea of monetizing your social community? You can do this with Tango by providing your talents for live streaming. These include playing music, dancing, singing, and more.
You can conveniently start your broadcasting career with this app. Earning money becomes a lot easier with this app. All the tools you need for a successful broadcasting business is brought to your mobile device.
Why you should join Tango
Here are some of the reasons why you should join Tango Live: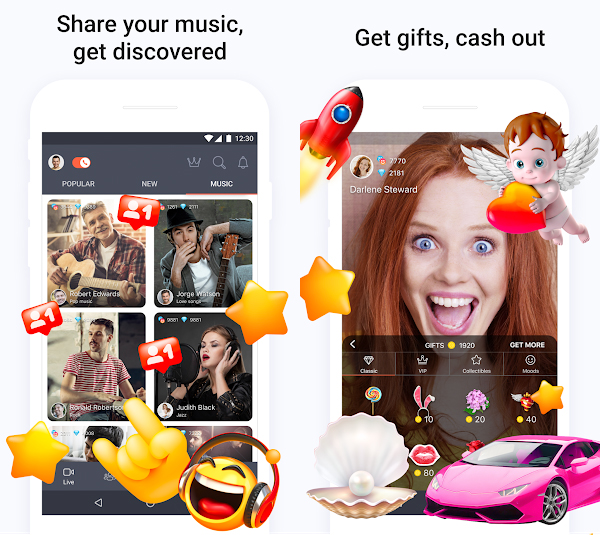 Get Fans
You can get fans on Tango by going live to show your talents. This includes singing, traveling, cooking, gaming, and dancing. You'd get discovered when you show your talents, and your fan-base will increase
When you get fans, you'd earn more money and also receive gifts
Dual broadcast is possible on Tango, and you can do this with random people or your friends.
Masks and other special filters to add beauty to your live-stream
Increase your popularity with more viewers.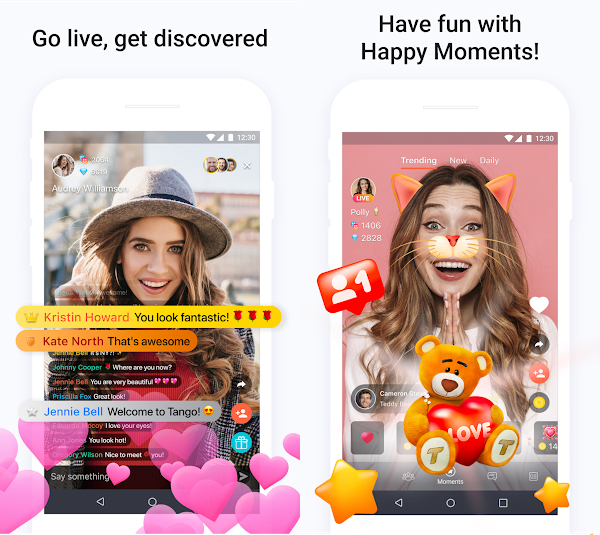 Video and Voice Chat Rooms
Private and public chats with people from different parts of the world are possible with Tango
You can create groups for personal messages or video chats. This will increase the privacy of your conversations with friends, family, and special fans
Support your favorite streamers with special collections and exclusive gifts. This includes the use of animated emojis, cute kitties, cars, hearts, romantic gifts, pearls, and other items.
Join the social community
Promote social events, and share special stories on your profile page
Chat or talk to the most talented people from different parts of the world
Join online events like dance festivals, song contests, music competitions, and more
View the status of your best fans
Tango is undoubtedly the best app for every aspiring broadcaster. Download it now.
Download Tango Live APKDownload the latest version of Tango to grow and manage your broadcasting business.