Junkyard Keeper APK 1.4.1
Game simulasi sangat menyenangkan terutama Junkyard Keeper APK. Kelola toko barang rongsokan Anda saat Anda mempekerjakan lebih banyak orang, mengumpulkan sampah, dan mendapatkan lebih banyak uang.
Download Junkyard Keeper APK – Garbage Simulator
Simulation games are in the norm since realistic settings are always the best. In the game Junkyard Keeper, the player's ultimate task is to manage and grow the junkshop.
A junkshop recycles and collects garbage so they can earn money from it. To run a junkshop, you must hire people, unlock areas, and collect different garbage. Grow your business and earn lots of money!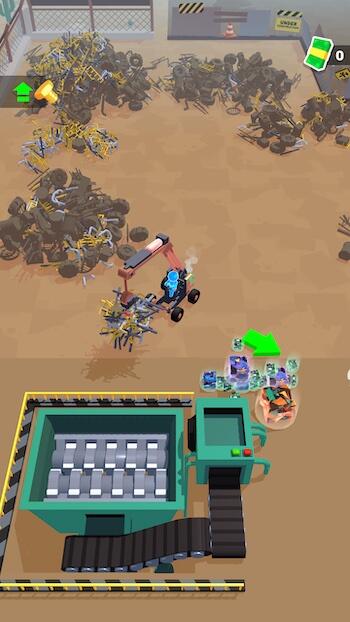 Junkshops are everywhere as they do the most important task of recycling garbage. With the help of these shops, we're able to limit our waste so we can have more space.
In the game, the challenge is to clean the garbage in the junkyard as you recycle them. The more workers and trucks you get, the easier the job will be. The game is super fun with excellent graphics that you can enjoy.
An Analysis of Junkyard Keeper
A lot of simulation games are perfect since they are ones that present realistic situations. Many simulation games allow players to experience become tycoons of different businesses.
From prisons to restaurants and now junkshop, experience the garbage life in Junkyard Keeper. The game is a challenge but a fun way to see what its like to be a junkyard owner.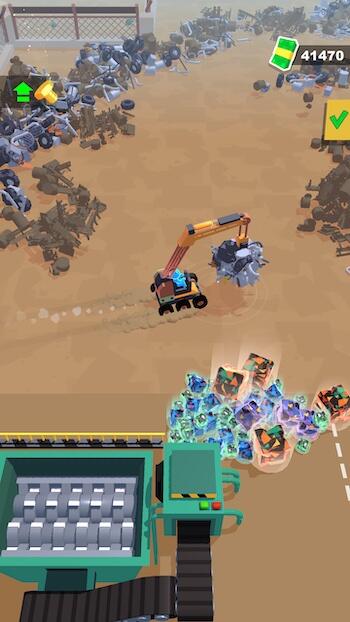 They say that one man's trash is another man's gold. This is true in this line of business. The business operates by collecting trash and recycling them in the machine to earn money.
Different types of machines are needed to operate the business from garbage trucks to grinders and even a helicopter. The game provides the bird's eye view to the junkyard business.
Unlock Garbage Collectors
To sort and collect the garbage, you'll need to hire people. This is done by hiring vacuum trucks, grinders and even helicopters. The golden rule is the more vehicles you have, the faster you can collect more garbage and the more you earn.
The game lets you continually reinvest your earnings into your business as you buy more vehicles. The game also lets players upgrade the vehicles to improve their speed, capacity and more.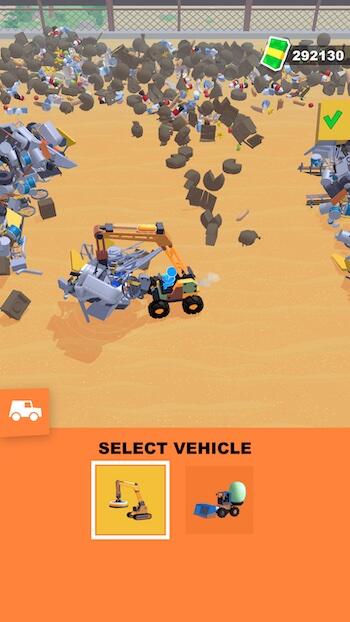 In Junkyard Keeper, you're able to transport the garbage and recycle it all in the game. It's a fun experience for players who are looking to experience the junkyard life.
Upgrade Facilities
Running a business needs many facilities. The same can be said in Junkyard Keeper in which you'll need a recycling machine, sorting machine and a space to store the garbage. The game allows you to upgrade the machineries and facilities to accommodate more junk.
The more you upgrade, the better you can earn money as there are more garbage you can collect. Moreover, upgrading the facilities will show you newer animations that lets you enjoy the game more.
Expand Your Area
Junkyard Keeper has many areas for you to unlock to store all the garbage. Unlocking more areas mean that you can store more garbage and earn more. But to unlock new areas, you'll need to spend a certain amount of money.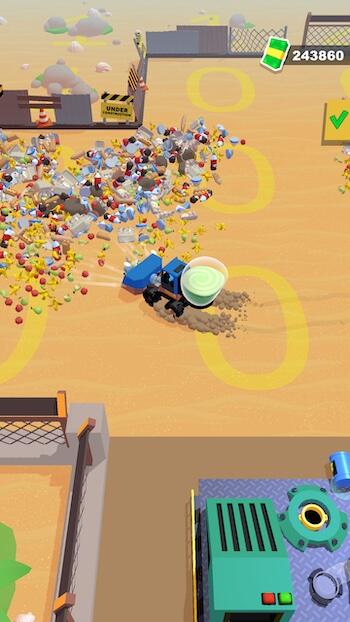 The more areas you unlock, the faster you can grow your business to earn more money. There are also objectives available to keep you occupied and so you know what to do.
The game offers different locations for you to unlock such as in the desert and more. Getting more locations means that your business is booming.
Excellent Graphics
Junkyard Keeper was made with excellent graphics. It offers a top-down view where players can see what's happening in all the locations. Workers will move automatically from collecting to sorting and recycling. The money will instantly go to your account.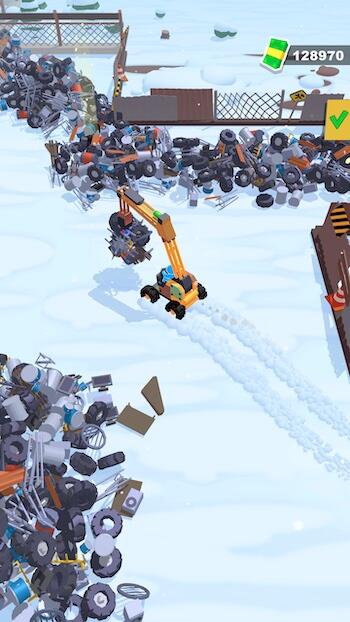 The fluid movements of the trucks as well as the machines makes this game a delight to play. It's a management game which is easy to play.
Best Tips to Play Junkyard Keeper
Having fun and finishing the game quickly are two different things. If you want to do both, here are some tips:
Upgrade your garbage collecting truck first

Don't unlock new areas until you upgrade your machineries

Reinvest your earnings into your business

Improve your facilities bit by bit when you have the money

Complete objectives to earn extra
Download Junkyard Keeper APK – Versi terbaru
Junkyard Keeper adalah simulasi toko barang rongsokan yang menyenangkan di mana tujuannya adalah mengumpulkan sampah dan mendapatkan uang dari menumbuhkannya.