Bridge Race APK 3.26
Jika Anda mencari game balap yang unik, coba Bridge Race APK hari ini! Ini adalah game balap unik yang memungkinkan Anda mengumpulkan batu bata Anda sendiri untuk menyeberangi jembatan terlebih dahulu hari ini!
There have been many racing games that were produced in the past years. From car racing games to even marathons, there's a variety of them to choose from. But if you're on the lookout for something extra, then this is the perfect place for you. Meet Bridge Race, a racing game that lets you collect your own-colored bricks so that you can cross the bridge and win! If this sounds easy, wait till you learn that there are enemies!
In this game, you will compete against 3 other players at a time and they may disrupt your bridge or bump into you! Be careful not to bump into any of them so you may not drop the bricks that you collected. Then, you need to be fast and quick-witted if you want to win.
Cross the Bridge First
Racing is always a fun activity no matter what you're racing with. In terms of cars, there are a lot of racing games available such as the Asphalt series, Real Racing series and even Need for Speed. But when you say racing, it's a broad term that includes all types of racing including marathons. But in Bridge Race, you will race against others in creating the bridge first so you can cross into the other platforms. Here, you'll need to collect your own-colored bricks!
The bricks will be laid out randomly on the floor and all of the players including you will collect them. Here, you need to be careful not to bump into any other player so your bricks won't drop. Also, you need to strategize so you won't be last in the race. This is because other players may put their bricks into your bridge and vice versa. This is why it's up to you whether you want to collect all the bricks available first or to do it step-by-step.
Ultimately, the number of players will reduce one by one as you go up the platforms until only one remains!
Bridge Race Features
Do you want to have fun with a different type of racing game today? Download Bridge Race right now and enjoy.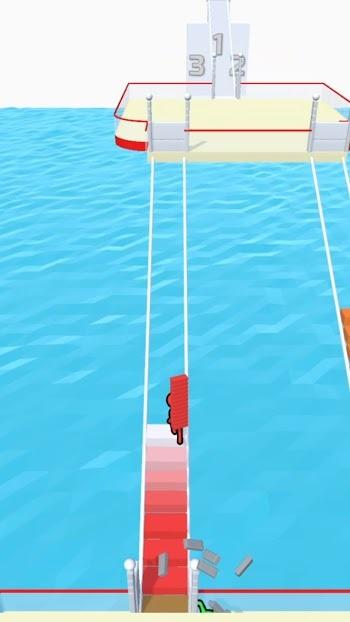 A Unique Racing Game – If you want to compete with others, racing games are always a fun choice. You can prove your worth by being the fastest whether in a car or by foot. But if this bores you, it's time to try something new today! Published by Supersonic Studios, Bridge Race is a unique racing game that lets you race against others by creating bridges. However, you'll need to collect blocks of the same color so you can go up the bridge and into another platform.
Then, players will decrease as you get to the top until only one remains which is the winner. This is a fun game to play since you are racing against others but it's not necessarily against time. Sure, you need to be fast but you also need to strategize in here if you don't want to get left behind. You can bump into others or bring your blocks to the player that's close to the other platform.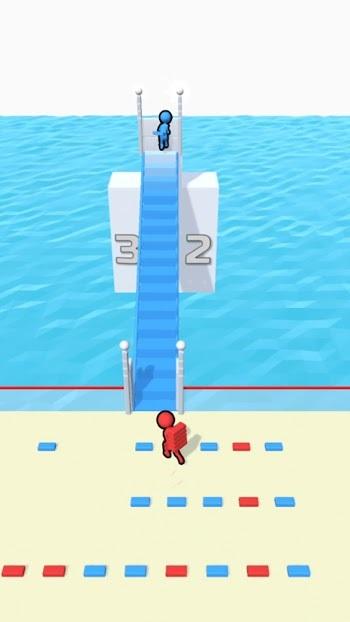 Play Against others – Here, you'll play with 3 other players at the start. You can select the own color of your brick that you'll need to collect in various platforms. Here, you can only collect the bricks that are in your color. The same is true for the other players as they'll race to collect as many bricks as they can. Then, you'll need to drop them off to create a bridge that will allow you to go to the other platform. Do this 3 times to win!
Collect Skins – In games like these, there's usually not much to do aside from playing. However, there are also a lot of customizations that Bridge Race offers. Here, you can collect and buy various skins for you to enjoy. There are the basic ones, then, there's also others with different genders and styles. Overall, there are plenty of skins available to try and enjoy today.
Blocks and colors – You can also select different blocks and customize! Buy the best-looking ones so you can enjoy collecting them today. Although they won't do much, they do look cool. You can also change the color that you'll need to collect in the game.
Customize and enjoy – Customize the name and enjoy the 3D graphics today in Bridge Race.
Bridge Race APK
Want to try a unique racing game? Download Bridge Race and race against others in building a bridge.