Torrz APK 1.6.0
Do you want to download movies, games, music, and more for free? Download Torz now and enjoy a free engine! Search for any file you wish to here for free now.
| | |
| --- | --- |
| Name | Torrz |
| Updated | |
| Compatible with | Android 5.0+ |
| Last version | 1.6.0 |
| Size | 4 MB |
| Category | Tools |
| Developer | easelifeapps |
| Price | Free |
The internet allows us to search for a lot of things today. We can browse social media platforms, use various websites and enjoy streaming movies as well. With the internet on our hands, we no longer need to rely on manually doing things ourselves.
We can also get free movies, games, and other files on the internet if we search for them. But searching for them can also be tiring, but now with Torrz! When you have this app, you can enjoy a complete torrent searching engine!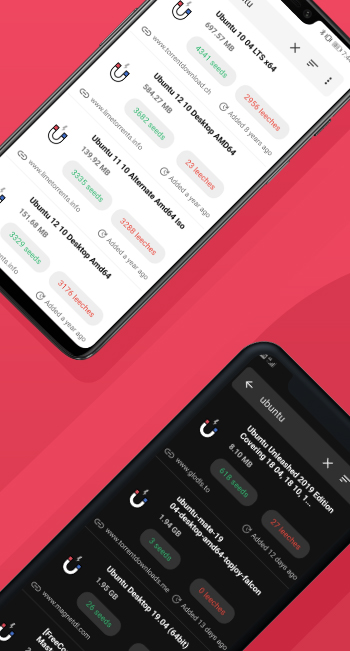 As you know, torrents provide a platform for us to download movies, shows, and other files freely. Users can share different files on the internet through torrents, and others can download them freely. Because of this, you can find many websites and apps that offer torrenting platforms.
But Torrz is one of the best today since it allows you to download many files from various torrent platforms. This app sources torrents from a lot of reputable websites on the internet!
Download Torrents with Torrz
If you didn't know, torrent refers to the act of sharing and downloading files on the internet. Different users can upload files that other user around the world can freely download and enjoy. With this, people can enjoy free movies, games, music, shows, and other files without paying for them.
Throughout the years, there have been plenty of websites and apps that offer a torrenting platform. But if you don't want to get scammed, then you'll need to download Torrz.
This app allows you to easily search for any file on the internet that you can freely download today. This app features many files like movies, shows, music, e-books, games, anime shows, and many more.
You can enjoy the speed and the small sizes here as you can download the files directly to your phone. Now, you don't need to browse through countless websites, wondering if they're legit or not. With this app, you can browse through a lot of torrent files at once.
It also has a Dark Mode feature which is excellent at night. Then, you can also filter your searches!
Features of Torrz
If you like downloading free files, you'll need Torrz! This app lets you search for the best free torrent files today.
The Ultimate Torrent Search Engine – There are so many files on the internet today that people can access. A lot of these files are free to download if you know where you're looking. But the problem is that there are billions of websites and apps available today that you'll get confused easily.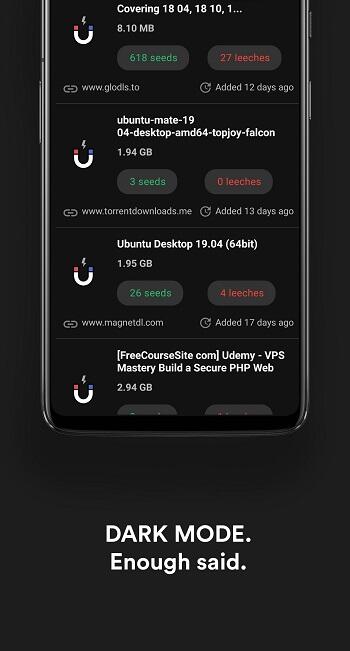 So, with Torrz, you don't need to search for reliable torrent sites. This app will source everything from the internet, and you'll get a one-stop-shop for all things torrent.
Here, you can enjoy downloading various types of files like games, movies, shows, software, applications, e-books, music, and many more. Aside from that, you can also enjoy various features like the Dark Mode, Filter Search, and the search bar.
Plus, you can directly open the magnet link with a torrent app or share it through social media apps. With a bright and clean design, you can easily find what you're looking for here. There's no need to search the internet for torrents anymore.
Download Files for free – Who doesn't like downloading free stuff? With Torrz, you can enjoy downloading things for absolutely free today! There's no need to pay for anything, and you can easily enjoy countless files those other users have shared today.
This means that you can freely download the latest movies or other files if you need them to. There's no need to register to the app, and you don't need to put your card details as well.
Plenty of categories – Torrz lets you download different files of various types. There are practically thousands of files here categorized neatly, and you can enjoy all of them.
These include games, music, anime, apps, TV shows, movies, e-books, apps, and many more. You can enjoy various files depending on the users who uploaded them. But it's guaranteed that you can download a lot and you can search for many selections.
Dark mode – One of the many enjoyable features that you can get here is the Dark Mode.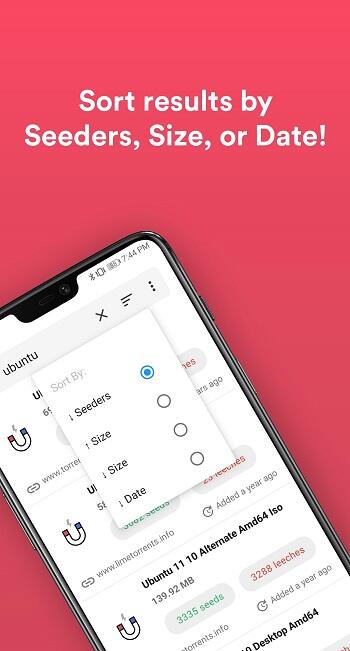 This will allow you to browse the app without hurting your eyes at night. With this, you can safely search for tons of torrent files without the need to do it manually.
Filter search – With Torrz, you can also easily filter the search results by categories and others. With this, you can easily find what you're looking for!
Download Torrz APK – Latest version
Download Torrz today and enjoy downloading tons of files on the internet for free. Enjoy movies, shows, games, and more!