Tales Of Crestoria Mod APK 2.5.0 (Unlock All Characters)
Download Tales of Crestoria APK Latest Version free for Android now. Join this installment of the Tales series world. Experience a dramatic and epic role-playing adventure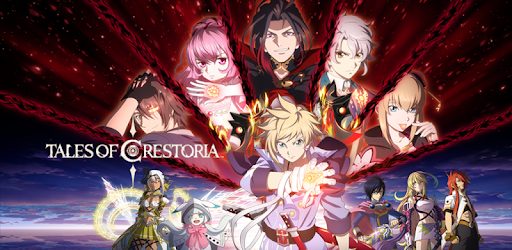 The Tales of series is iconic for a lot of different things. Super-immersive and majestic stories, iconic and memorable characters, and fun RPG gameplay. Tales of Crestoria brings all of this and more to the table for you.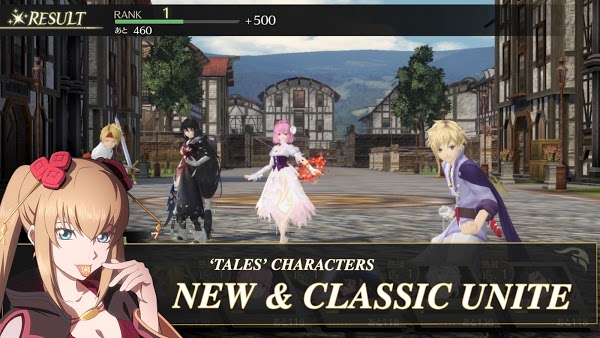 Play through a story filled with new characters in a new world. What lies ahead in this welcomed installment to the Tales saga? Download Tales of Crestoria for Android now to join the world of Tales on mobile.
Tales of Crestoria Features
Here are some of the features to look forward to when playing the Tales of Crestoria game for Android mobile devices:
Experience an Original Tales Anime RPG Storyline:
This is an entirely new addition to the Tales series. Enjoy all of the great elements of the saga and play through this amazing anime RPG game.
Follow the main character, Kanata and his partners as they attempt to survive in the world of Crestoria.
There is complete voice acting of all characters. An All-Star cast of Voice Actors has been added to bring more emotion and life to the story of Tales of Cretoria.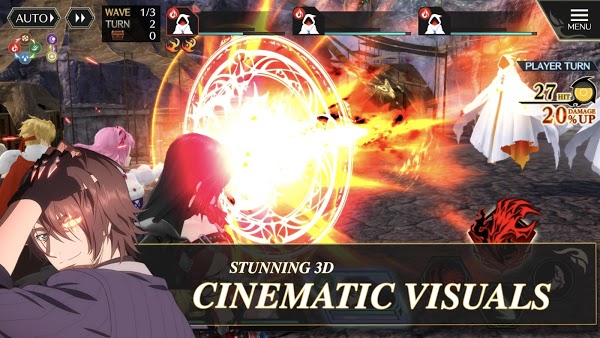 Play Through Turn-Based RPG Battles:
The user controls and interface are intuitive and easy to understand. Enjoy all of the turn-based RPG action without any overcomplicated mecanics.
Use Mystic Arts performed by each character. Additionally, linking these Arts together will have you perform combo attacks for massive damage to your opponents!
Each of the Tales of Crestoria characters can be strengthened and improved upon. Upgrade them and continue to grow their skills to unimaginable levels.
Explore the Different Tales of Crestoria Characters:
Add a ton of different character to your team. All of which have their own unique personalities and backstories. The Tales series really knows how to flesh out their characters to make them explode with personality. You'll find at least a handful of different characters that will quickly grow on you.
Additionally, each character will have their own personal episodes through battles. Learn more about each of these different characters outside of the main anime RPG series. You'd be surprised at how much a character is hiding about their past or what quirks and tropes they belong into.
There are also short Face Chat conversations, that we all know and love from Tales titles. This way, you'll get to learn a lot more of the personalities of each character. At the same time, you can enjoy the amazing art styles that are displayed during these interactions.
Unlock Old and Classic Characters:
Also, you'll be able to play as one of your favorite classic character from the Tales series. You can develop the ultimate team filled with both old and new faces of the series.
And, you'll be able to play and enjoy Side Story missions with your classic Tales characters. They won't conflict with the main story, and you still have a reason to keep them on your team.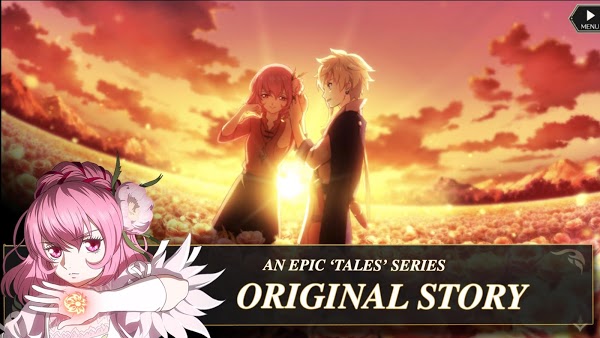 Discover the Immersive New World of Crestoria:
The story, art, and characters have all been designed and worked on by the best of the Tales series.
Enjoy amazing graphics that truly bring out the beauty of the games' world.
Smooth animations and gameplay top the cake with some sweet icing to make the entire experience perfect.
And there are still more aspects of the game that have been left out deliberately. This is because, you will need to download and install the title for yourself to understand ever feature and benefit that is presented. So, go ahead and do that now by tapping on the link.
Graphics
As far as the graphics go, should we need to say anything? After all, this is coming from the Tales series, which is known for their distinctive art style and graphics in their games. Tales of Crestoria is not excluded from this collection of amazing titles.
All of the character art is amazing and beautifully rendered in 3D. So, both the 3D and 2D aspects of the game can be appreciated and enjoyed. The animations are also crisp and smooth while experiencing the action JRP. All movements seem fluid and easily transition from one action to the next.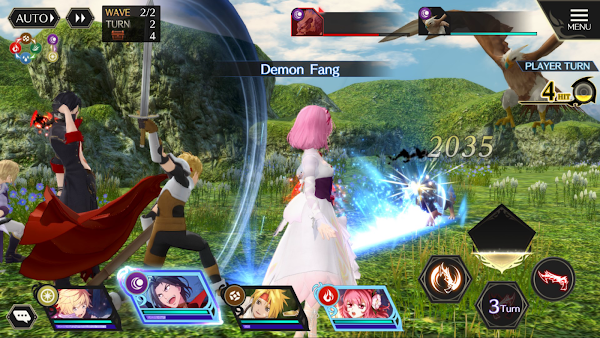 You'll appreciate the visuals more once you've given the game a try. And if you're already familiar with other Tales titles, then you should know what to expect already.
Tales of Crestoria Mod APK Free Download
When all is said and done, there's only one more thing to do – get the Tales of Crestoria APK download for Android. Aside from the Google Play Store, our website offers the more convenient APK for download and installation.
If you want to avoid some of the drawbacks of using the Google Play Store, while having more freedom over your application, then this is for you. Go ahead and follow our link to begin the installation process in an instant.
Conclusion
You won't regret making the decision to join the world of the Tales series. You should expect a cast of colorful and amazing characters. And an epic backstory full of mystery, magic, and beauty. All of these and much more the Tales games have been known for are awaiting you. Download Tales of Crestoria Latest Version now for your Android mobile device.