Sky Force Reloaded Mod APK 2.01
Download Sky Force Reloaded Apk Latest Version Free for Android to enjoy intense action on your device. Play the unlocked version to enjoy unlocked features.
Sky Force Reloaded brings the retro arcade spirit to reality, allowing users to enjoy intense shoot'em up action. This is a new entry in the Sky Force Serie, and what's certain is that it'd entertain you. There are so many amazing features to explore in this game. Get entertained by the incinerating lasers, different aircraft, colossal bosses, and meaty explosions.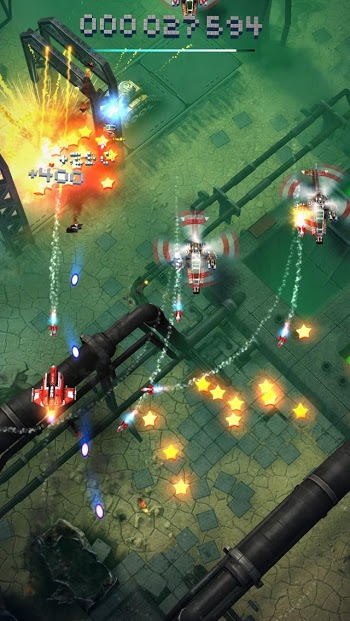 It is important to note that this is not an average shooter game. You'd enter beautiful environments in this game, as well as the intense effects it offers. Some of the other things you'd enjoy include the in-game collectibles, progression system, and amazing gameplay mechanics. What's certain is that you'd wish for more when you experience this awesomeness.
See more similar games you can try: Stickman Party Mod APK and Tank Stars Mod APK
Amazing Features
Here are the amazing features to enjoy in the game:
Realistic battle environments with air, naval, assault ground enemy forces
Explore the 15 immersive and beautiful stages in the game. Note that these stages offer challenging but interesting missions that you must complete
Different invaders, with intimidating and enormous bosses for you to battle. Their cry when they explode will make you laugh, but you'd cry if they take you down
Different difficulty modes for you to unlock. This includes nightmare and normal modes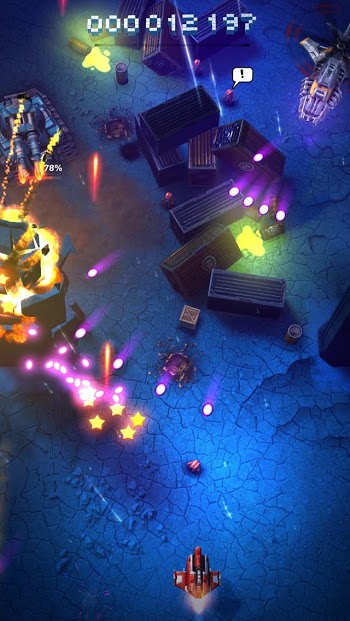 Enter dangerous rescue operations to find mission operatives and save them. The battlefield is big enough, and you'd enjoy intense action in it.
There are 9 different aircraft in the game. You are to assemble and test these aircraft. It is worth noting that each of these crafts offers unique features. Pick your favorite, and blend with your play style
Bonus cards for you to hunt down and add more depth to your gaming experience. Some of them offer amazing benefits, and others will boost your abilities for a short time
Different guns, shields, and other weapons for you to install and upgrade. You can convert fighter jets to a flying tank
Unlock assisting technicians and select one to help you with special skills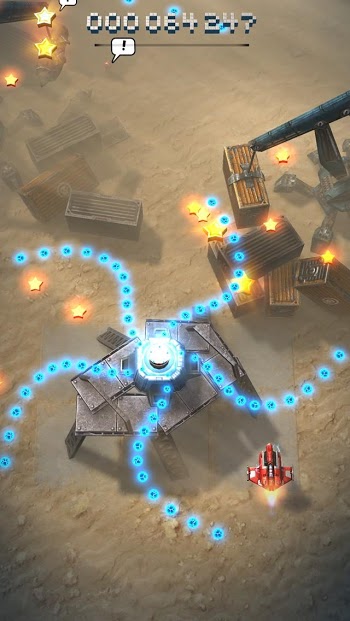 Locate wrecks of your friends and pick them up to collect rewards
Enjoy the incredible electronic soundtrack and professional voiceover
Enter different tournaments, and complete infinite stages. Play against friends to top the leaderboards.
Sky Force Reloaded Apk Free Download
Download the modified version of this game to enjoy the following enhanced options: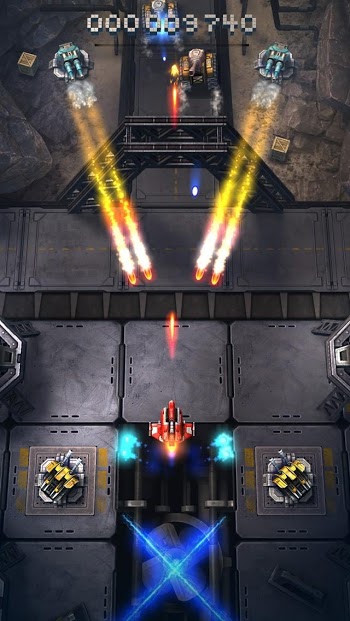 What's amazing is that the apk is readily available for download on Android devices
Conclusion
Download the latest version of Sky Force Reloaded