Sharpen Blade APK 1.25.2
Download Sharpen Blade APK – latest version – for Android if you've always wanted to play with sharp knives in a safe environment!
Simulation games have only started popping up recently. Until recently, this genre wasn't even popular. Because when we talk about simulation games of the past, we usually associate them with the popular series The Sims.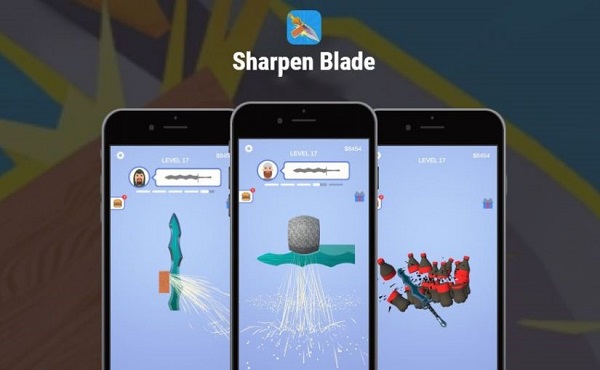 Don't Cut Yourself
But now, when we say simulation, we have all these games such as the racing car simulator, goat simulator, Mining Tycoon simulator and now – Sharpen Blade. Sharpen Blade is a simulation game for well – blades. In here, you can play with them for as long as you want without the danger of cutting yourself or anybody. It's as simple as that yet it's such a popular game. Curious to know more about this one? Read on!
Remember when you were a kid and you've always wanted to play with blades, scissors and knives? These are extremely dangerous materials yet they caught our curiosity more than once. But we would get our dreams crushed as soon as our parents saw us playing with one. We can't blame them though as we could cut ourselves or others playing with sharp objects.
As we grew older, we now know that these things are not bad as long as we handle them carefully. However, it's still dangerous to play with it. So, have you ever wondered if there was an app that could fulfill our dreams while also not having the risk of cutting ourselves? If that's the case, meet Sharpen Blade! ZPLAY Games heard our wishes and created a working app just for that.
This blade simulation game is a game that you can create unique swords from scratch and destroy anything! This is an easy game yet has elements of difficulty on its own right. Overall, this is a fun game that will get you through your periods of boredom and one you can play just about anywhere!
Features of Sharpen Blade
This game is such a satisfying one to play as you create a blade from scratch and use it to slash things! What can more satisfying than that? But before you go ahead and download this game, let's first present the features of Sharpen Blade:
Create blades from scratch – Unlike other games, you are given almost all the controls in this game in creating your own set of blades. In each level, the task is to create a certain blade that will be given to you. You need to first shape the wood using grindstones according to the shape that's highlighted. But it's not that easy as you need to be precise when doing so. One wrong move and you can slash a part that's not intended to do so. Each level has its own difficulty and you'll start with the easiest designs until you go to the most complex ones.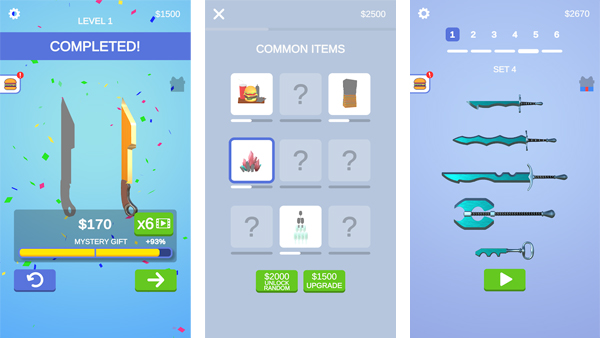 Rewards and bonuses – In this game, there's nothing more rewarding than seeing your hard work pay off. Creating a blade from scratch is not a joke and you'll really begin to appreciate the process of making one from this game. However, there's something that will motivate you more than the actual blade – the rewards and bonuses. That's right! After successfully clearing a level, you'll be rewarded with money based on your output as well as some bonuses. You can then use this money to upgrade and unlock newer items. Pretty cool, right?
Different swords and items – In this game, you'll get a chance to create not just one, but dozens! There are a variety of swords you'll be doing in this game and each one is as unique as the stars in the sky. Of course, the more you progress through the levels, the complicated the designs will be. The first blades you'll be creating are the short sword, long sword, hammer, and the claws. Aside from the swords, you'll get to test the strength of your blade immediately after creating it with some food or castles or some other items. You can unlock more by playing more and filling your mystery gift icon.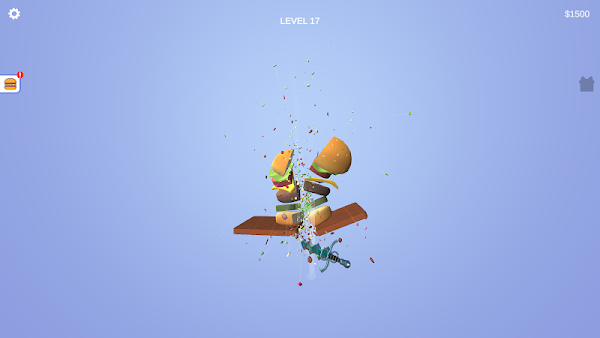 Graphics and sound – But what make this game so realistic are the graphics and sound. When you first download the game, you can see that a lot of effort has been made to make this game. Every detail is created meticulously and the sound complements all that. As you remove the excess wood from the grindstones, you can actually hear the sound it makes in real life and it vibrates your phone as you do it. This attention to detail is what makes this game such a standout compared to other similar simulation games.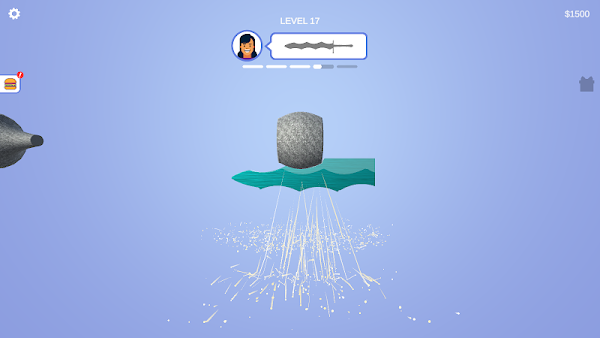 Play offline – These days, more and more games are having the multiplayer feature or they require you to play it with internet connection. This is fine when you are at home playing games but what about when you're outside? You can't always have access to decent internet connection so those games are pretty much useless right? Not Sharpen Blade! This game allows you to play it online and offline. This way, you can become a master craftsman even when you're waiting for the train or at the library reading books.
Tips for Playing Sharpen Blade
This game may look simple but it's actually not. There are a lot of elements to it that makes it challenging. However, the game is fun and unique so it's an enjoyable way to waste your time. Here are the tips to make it easier:
Play with internet connection – This game can be played both online and offline but whenever possible, you should play it with internet connection. Why? Because when the gift icon is full, you'll receive a special bonus that allows you to unlock an item after watching a 30-second video ad. Pretty neat, right?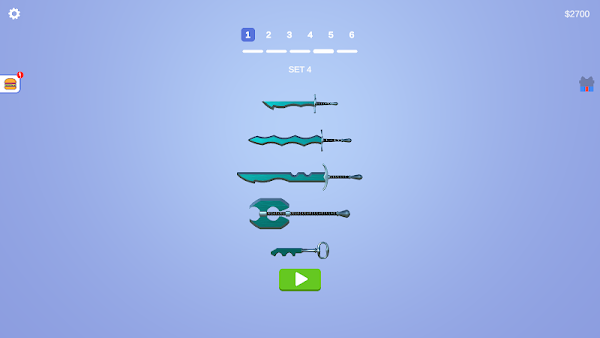 Take it slow – The hardest part of this game comes when you're shaping the bare wood to the model sword. The game automatically gives you the grindstone you need in order to remove the excess wood. The only thing that you need to do is to remove it. But it's not as easy as you need to carefully do it otherwise, you'll cut the wrong part or cut more wood than necessary. The key here is to take it slow.
Sharpen Blade APK
This game is fun especially if you have all the swords and the items unlocked. Download the unlimited money now to do just that!