Score! Match APK 2.41
Download Score! Match APK – latest version – Free for Android and test your football skills against the very best in the world. Can you get more goals than them?
Football is the most popular sport in the world. Billions of football fans around the world tune in to world events such as FIFA, the World Cup and many more! Some people prefer the term soccer but most just call it football. But whatever you call it, one thing's for sure – it's fun to watch/play!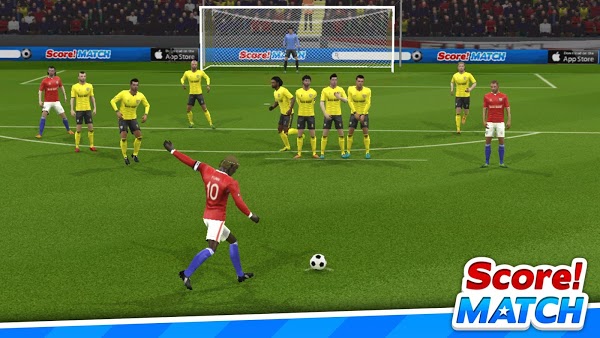 Score! Match is a game developed by First Touch Games Ltd. and it has reached over 10 million downloads in the Google Play Store! This popular football game allows you to compete with the very best in the world in real-time matches. Aside from that, there are also tons of other features that you'll enjoy in this game. If you want to know more, read on!
What is Score! Match?
If you're a fan of soccer or you play it yourself, you'd know the game instantly. But even if you're just a curious player, you'll be able to play this game in no time! Score! Match may look like a typical soccer game, but it's not. There are tons of other features that separate it from the norm.
For instance, whenever the ball reaches the foot of your team, you're given some time to decide what to do with it. You can either pass it or continue with the ball. But you can't take a lot of time deciding what to do because your opponent will take the ball from you. But in this game, you can do what you can do in every football match. You can kick, score goals, steal the ball, and do epic plays with your teammates!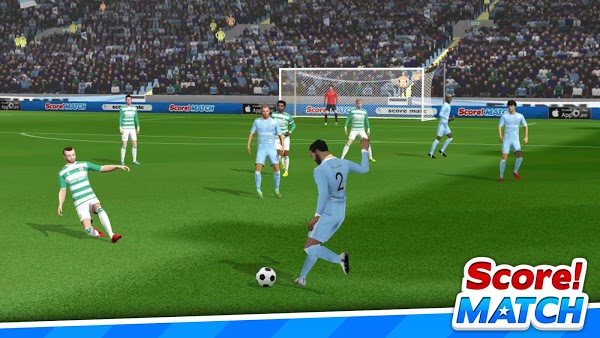 In the beginning, you'll be given a lineup of random players. If you're a fan of most major football leagues, you'll notice some or even popular players if you're lucky. But you don't need to fret as you can later on buy your favorite football players provided you have adequate money. But their value will be the same as in real world. Overall, the game has incredible graphics, smooth gameplay and a roster of players that you'll love! Read on below to know more.
Features of Score! Match
Score! Match isn't your typical game, here are the features:
Real-time 1 on 1 matches – The real challenge begins when you play against the very best in the world. In these matches, everything is unpredictable as you don't know how skilled they are until you played them. Your victory can depend on a lot of factors, your skills, players and overall strategy. You can even recruit your Facebook friends to join your team! How cool is that?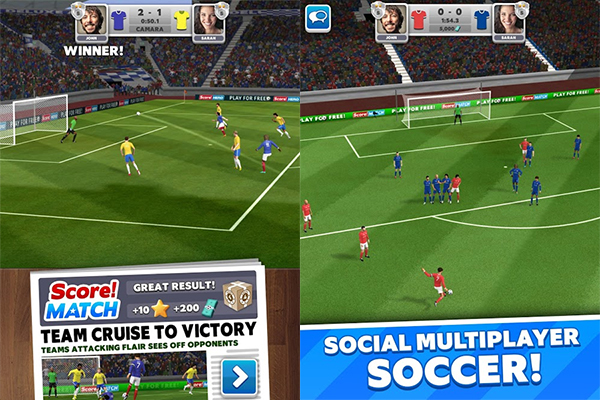 Game Modes – In Score! Match, there are basically 2 modes. You can play against AI or real users worldwide. In the AI mode, you can practice your football skills against the very best teams in the world such as Barcelona or Arsenal. Then, you will play against random opponents in the multiplayer mode.
Regular seasons – In Score! Match, you can participate in regular seasons and events to gain incredible rewards. Use your rewards to buy highly-skilled players to improve your roster. But most of all, have fun playing in the regular season!
Incredible 3D Graphics – The graphics of Score! Match can't be described into words. For football fans, this is the perfect embodiment of their favorite sport. Plus, there are tons of animations you'll see throughout the game.
Easy controls – In this game, you don't need to control the movements of the players. You can only choose whether they'll pass the ball or not.
Download Score! Match APK for Free - Latest version
Scored! Match is an incredible soccer game for fans! Download now to instantly unlock players like Ronaldo and Messi!