Save Her From the Zombies APK 1.0.0
Download Save Her From The Zombies APK - latest version - free to embark on a zombie-slaying adventure of love, action and drama.
This Japanese-style zombie game from Genius Studio, Japan is a cute and action-packed zombie-slaying game where you take on the role of lots of different characters. You find yourself in a zombie-infested mansion on the hunt for your beloved sister, who you believe to be trapped inside! The story begins with the mystery of your sister, Aiko, announcing that she's felt watched and under pressure recently...what could it possibly mean? This game balances classic JRPG story-telling with zombie-killing action.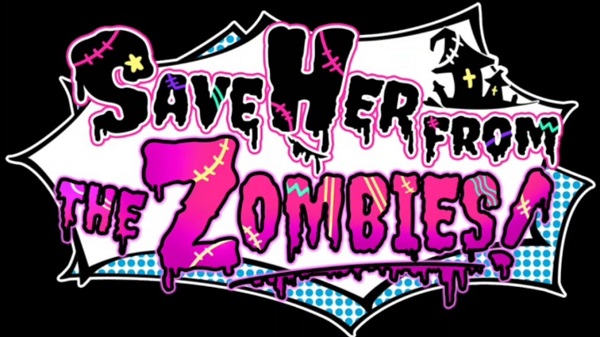 With a heavy focus on storytelling, like other Genius games such as My Ninja Girlfriend or Stepsister, this combines love, romance, honor and much more into an easy-to-play storyline. You make the choices as the game develops and you meet a range of different characters, with the awesome back story of zombie hordes and a spooky haunted mansion. Like other games of this style, every choice you make will have an effect on the storyline. You can play it over and over again to discover the new stories in this brand new Genius game.
The Storyline of Save Her From The Zombies
You're a high-school student who lives with your younger sister, who is called Aiko. She is an ordinary girl, and your life at school and play is very simple. You have a lovely time together day-to-day. However, one week, Aiki comes to talk to you about a feeling she's been having recently. It's almost like she's being watched by someone, and she's worried about her safety. Is she being silly, or is this a real problem? Head into Save Her From the Zombies to find out!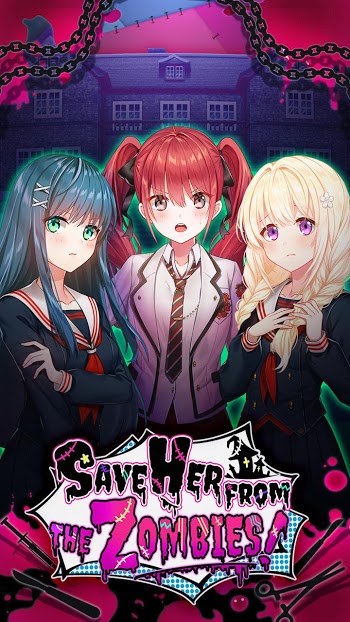 Beginning the Story
After some time, you find yourself at the steps of a haunted mansion in the woods, on the hunt for your missing younger sister. Is Aiko inside? You need to take the first step into the threshold to discover what lies inside. After just a few seconds, you find that the entire mansion is overrun with bloodthirsty zombies, and your sister is trapped somewhere inside! But not to fear, you are not the only girl inside the mansion, as there are three others who are there to help you. You can befriend them, make romance with them, and enlist their help to overcome the mansion!
Your Choices Matter
Throughout the story you have lots of dialogue to choose from as you talk and discuss with the other female characters in the mansion. There will be difficult choices and easy choices, whether it's to do with the main storyline of saving your sister or whether you want to pursue a romance in these difficult times. After the storyline, you'll go further and further, eventually completing the game and getting to choose what happens at the very end! This is a lovely story with heartwarming moments, ideal if you love these sorts of games from Genius Studios.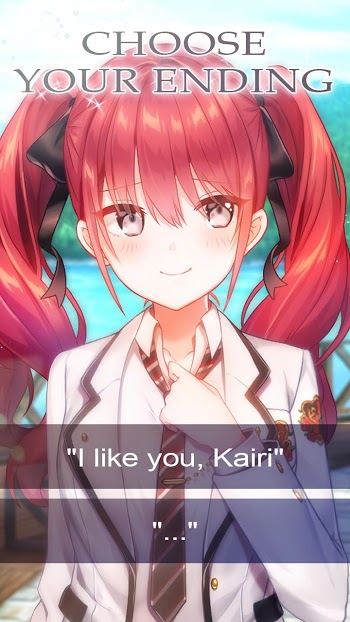 The Different Characters in Save Her From the Zombies
Genius Studio games are all about the different characters in the storyline, and Save Her From The Zombies is no different. While the story focuses on finding your sister, Aiko, and saving her from the zombies in the haunted mansion, the game quickly becomes about your relationship with the three other girls in the mansion: Miyu, Kairi, and Valerie. Here are a few details about these girls!
Miyu
Miyu is a caring girl who's virtuous qualities shine through now matter how difficult it gets inside the spooky mansion. Even under the extreme pressure and threat, Miyu is there to offer caring words and affection. However, like all great characters, she is flawed with some crucial issues. Issues that might lead to danger inside the haunted mansion. Can you help her survive, and unlock the potential of her most important qualities? Miyu might turn out to be your favorite character, but wait to find out about the rest before you make your decision.
Kairi
Kairi found her way into the mansion looking for a very close friend, but has found herself out of her depth and surrounded by zombies! She is a strong girl who tries to do many tasks all on her own, but every now and then she might need some help. Many would think that she is a strong and independent girl, but get to know Kairi and you'll realise that she might be putting on a show. In reality, she is softer and more fragile than you would've thought. She will need your care and affection in the mansion and she'll turn out to be a strong ally.
Valerie
The third and final character is Valerie, maybe the strongest girl in the mansion. She is a skilled kendo master who is on an adventure of rescue as well, searching for her best friend Miyu inside the mansion. She has the talent to take down lots of zombies with her fighting skill, but because of her hard nature, she is lacking some of the emotional support she needs while she seeks out her friend. If you can be there to offer her support and nurture her in the difficult moments, she will return the favor by being a strong and fierce ally when it comes to taking down the zombies.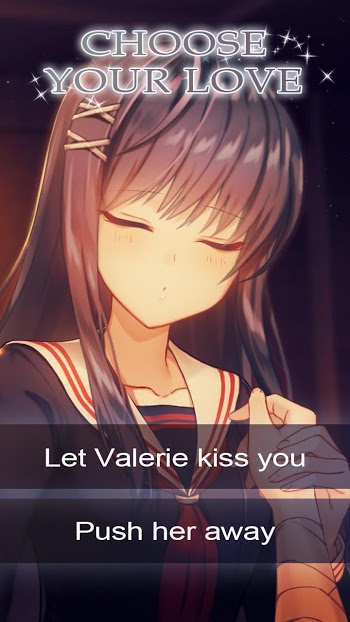 How to Play
Save Her From the Zombies is a fun game to download if you love story-based adventures. Navigate your way around the mansion, talking and having fun with the girls. Download Save Her From the Zombies today and dive into this exciting and romantic world, on a mission to save your little sister!
Save Her From the Zombies APK
Download the latest version of the modded apk for Save Her From The Zombies no ads and play anywhere in the world on your Android.