Rush Hour 3D APK 1025
Download Rush Hour 3D Apk Latest Version Free for Android to enjoy driving in a realistic way. Use the unlimited resources in the apk.
Want to play a car racing game on your mobile device with realistic features? You are probably tired of all the racing games you've played and want something new. Here's a new game for you to play on your mobile device. Rush Hour 3D is the car racing game you've long been waiting for. It is one of the most realistic games to play on your mobile device, and you should download it.
Rush Hour 3D is offered by Good Job Games for Android devices. The game is on Google Play Store, where it has recorded over five hundred thousand installs. Download Rush Hour 3D to enjoy the most realistic driving experience on your phone.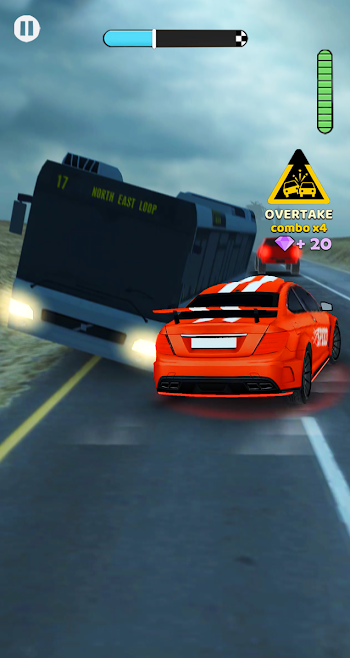 Do you want to feel the rush as you drive and overtake every vehicle? Rush Hour 3D will give you the most exhilarating experience, and you should try it. This is a game for people who like fast and flashy cars. Fasten your seat belt as you enjoy the realistic 3D racing.
Key Features
For a game as cool as this, there are so many interesting features to enjoy it. Are you interested in knowing the features that make this game special? Read on as you familiarize yourself with the features of this game. However, you can only enjoy these features when you play Rush Hour 3D on your mobile device.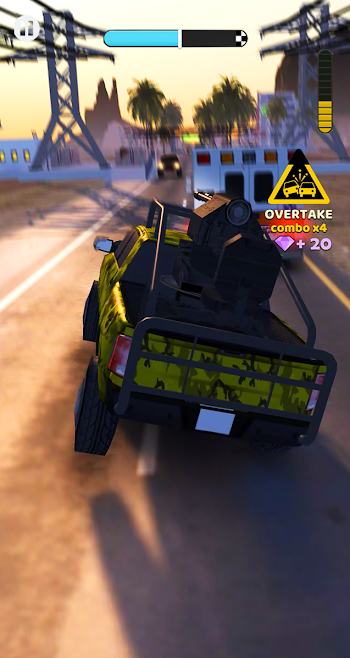 Here are the key features of this game:
High-Quality Graphics
This is the main feature that makes this game a realistic car racing game. Download Rush Hour 3D to enjoy its cutting-edge 3D graphics. This is characterized by amazingly detailed cars and realistic environments.
Fast Driving
Enjoy the fast racing as you overtake different cars and drive through traffic. Everything goes in this game, and the more danger you face, the more coins you get.
Escape Mode
The speed limits in this game are for you to break. This is key, especially when you are trying to run away from the cops.
Different Camera Angles
This feature will further enhance your driving experience. There are different camera angles, and they'd give you a clear view of both the car and the road.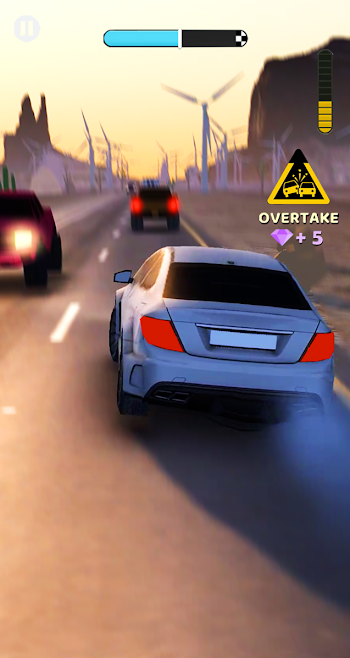 Rush Hour 3D is a game with so many features. it goes beyond the stunning 3D graphics and the realistic and smooth driving. You'd have access to 19 different cars in this game, including SUVs, Pickups, Vans, Buses, and Trucks. Download this game now for the best racing experience on your phone.
Rush Hour 3D Apk Free Download
You can play this game with unlimited money to unlock all the cars and other features. However, you need the apk to do this. Download Rush Hour 3D apk for free for unlimited money.
Conclusion
Download the latest version of Rush Hour 3D on your mobile device.