Rise of Eros Mod APK 1.0.700 (Unlimited Money)
Download Rise of Eros MOD APK Android for an role-playing game with millions of players globally. It boasts high-level graphics, an immersive storyline, and crisp sound systems.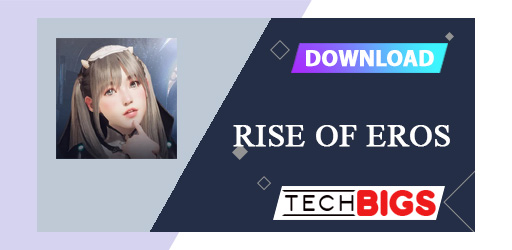 | | |
| --- | --- |
| Name | Rise of Eros |
| Updated | |
| Compatible with | Android 9.0+ |
| Last version | 1.0.700 |
| Size | 347 Mb |
| MOD | Unlimited Money |
| Category | Role Playing |
| Developer | THE SHADOW STUDIO |
| Price | Free |
About Rise of Eros APK
Rise of Eros APK is an action-themed RPG game developed by The Shadow Studio and published by EroLabs. It is set in a big fantasy world with many characters, including gods, monsters, and people.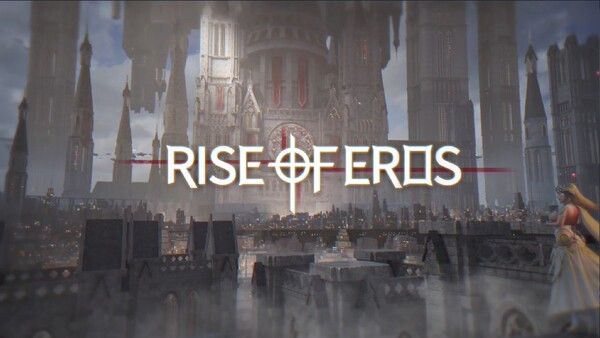 The game introduces the player to a world of adult fantasy and erotica. In the game, players will form squads and battle the enemies in turn-based combat. Each character has 3 skills, and you must select one that will be most effective against the enemy.
You must be cautious when choosing the skills to use since this will determine whether you exterminate the enemy or get annihilated yourself. As such, it would be best to think about each enemy's strengths and weaknesses.
An Interesting Storyline
In the world's beginning, two power factions were created: the goddess Aphrodite and the god Eros. However, many other forces and gods appeared later, and they all started to fight for authority over the world.
This power tussle led to a fierce battle between the gods and monsters. As a result, the god Ero was sealed in Ancient Ruins. Consequently, atheism started to increase among the people of the world.
Many years passed, and the continent of Dienne realized they were facing lots of problems. They were surrounded by enemies on all sides, and there was no sign of hope. They lacked protection from the god of Ero.
As a result, they started researching how to invoke the powers of the Eros. They desperately wanted to save themselves from the tyranny of other forces.
Inase, one of the society's scholars visited the Ancient Ruins where Ero was sealed. He found a way to unseal Ero's power! And so, the journey of Eros begins anew...
The Journey Begins!
You will join Inase as she walks the journey with her newfound Ero's power. The game features an open world, and you can explore it freely. However, the main focus is on turn-based battles.
It will also throw in a few sessions of romance and erotica. After all, Eros is the god of love! You will have to make choices throughout the game that will result in different outcomes.
You will form a team of characters and travel across the world to uncover the mysteries surrounding Eros. Ensure you destroy all the gods and save humanity from destruction.
Rise of Eros APK - Game Modes
As earlier indicated, the gameplay revolves around combat action & intimacy. Each character has a unique skill set, and you should use them tactically to win each battle. The game has an exciting storyline that will keep you engaged for hours on end! It also features several modes, including:
In this mode, you will explore the world, interact with characters, and make choices that will affect the game's outcome. It features six chapters, and each one has unique challenges.
You must use different strategies to defeat the powerful gods on each level. Fortunately, the mode has lots of rewards, making it replayable. After completing the levels, you can play in the hardcore mode for a more action-packed experience.
In this mode, you will focus on collecting resources that will help you in the main mode. It is an optional mode, but it is necessary if you want to upgrade your characters quickly.
It is majorly a PvE mode where you farm for resources. For example, you can cultivate Exp, gold, and scents of seduction. The latter is a new addition and is essential for increasing the art of affection among characters.
Each of the resources you choose has a sub-mode, ensuring you get a varied experience. It is an excellent way to break from the fast-paced action in the main mode.
This mode is perfect for players who want to test their skills. In it, you will face unique challenges to help you gather resources and learn the basics of defeating rivalry gods.
It has several sub-modes, and you can start farming for resources immediately after you join the mode. This is especially critical for free-to-play players since they will require these resources to enhance your team's stats and skills.
This mode is available once you reach stages 5-20 of the game. It requires high-level characters & equipment since you will be up against some of the most powerful enemies.
The mode is perfect for players who want to test their limits and see how far they can go. It also has several sub-modes that focus on different aspects, such as speed, endurance, and power.
Unique Character System & Development
When you begin, you will only have two main characters and robot sidekicks. These will suffice for the first few game stages, but you will need to recruit more goddesses and robots.
Additionally, this game has a unique character upgrade system. For example, you can collect experience points and convert them into character upgrades. Ensure your characters' stats and skills are high by unlocking new costumes and clothes.
To make your team more potent, focus on developing their relationships. The game has a new affection system that makes it easier to do this. You can use scents of seduction to trigger intimate events between characters. This will increase their affection for each other, making them more powerful in battle.
There are also many places to explore and secrets to uncover. Each new area you visit will have different challenges and enemies. Be on the lookout for rare items that will help you in your journey!
Well-Designed 3D Graphics & Sound Systems
The graphics in this game perfectly capture the game's theme. The characters are designed to look attractive, and the environments are well-detailed.
The sound system is also fantastic, with an original soundtrack that sets the mood for each scene. The voice acting also captures the emotions of the characters with unmatched accuracy.
Rise of Eros APK MOD Download for Android
Playing this game can be expensive. It has many in-game purchases that can quickly add up. However, you can download the Rise of Eros APK MOD for Android and save some money.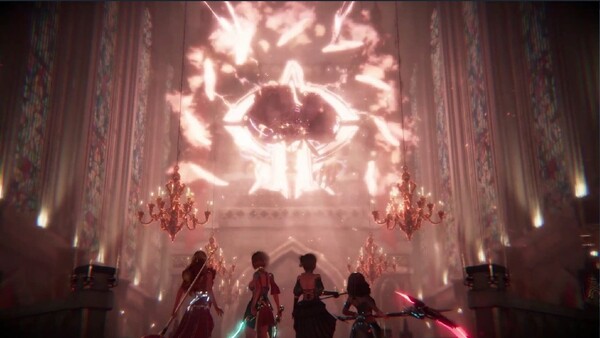 The MOD APK gives you access to all the game's premium features. You will also get unlimited resources, making it easier to upgrade your characters and equipment.
If you are looking for an action-packed, erotic visual novel, this is the perfect game! Download the Rise of Eros MOD APK free download for Android now and start your journey.
Conclusion
Rise of Eros is an excellent game that offers a unique blend of action, adventure, and erotica. It has fantastic graphics and sound systems, and the gameplay is addictive.
The MOD APK gives you access to premium features and unlimited resources. Download it and save the world from the evil gods.