Realm Defense APK 2.8.0
Download Realm Defense Apk Latest Version Free for Android to defend your kingdom. There are different towers, strategies, and heroes waiting for you.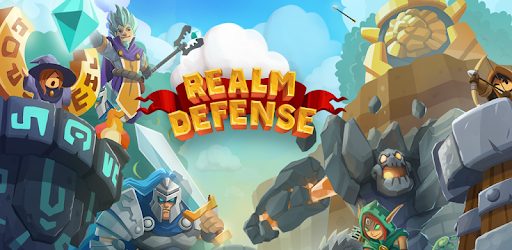 Realm Defense is the most interesting epic tower defense game to play on your mobile device. This game will allow you to become ruler of different realms. There are different towers, heroes, and strategies for you to explore in this game. You'd also find tactical powers to use in destroying evil forces.
Realm Defense will allow you to take charge of different heroes. This includes Bolton the wizard, Smoulder the dragon, mysterious sorceress, Helios the phoenix, and many more. You can also use magic towers, cannons, barracks, and archers to defend different kingdoms.
There are different scenes for you to explore in this game. This includes the scorching deserts, frozen tundra, dark tunnels, cherry blossoms, and magical societies. The enemies are in different factions, and you must overcome them all.
Can you retake kingdoms with your strategy and overrun your enemies? Download this game now, and show that you are the ultimate commander. Remember that evil forces are always relentless.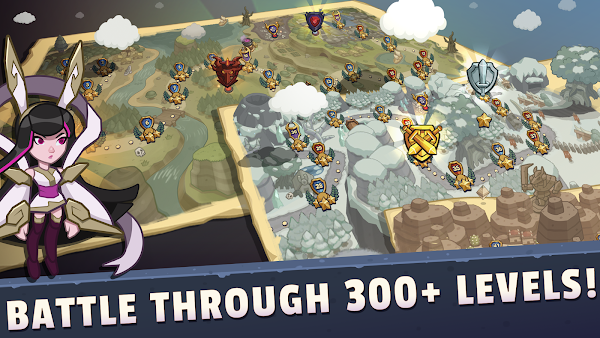 One of the amazing things about the game is that there are different powers, spells, and items to assist you. You can empower your heroes with these items and also awaken their inner strengths. Another amazing thing is the customization option the game offers. This will allow you to customize your heroes and also collect skins.
There are seasonal events, and you can also complete these events to claim skins and other amazing rewards.
Other Amazing Features
There are so many features you'd enjoy in this game. Here are more features of Realm Defense:
Different play modes with over 300 levels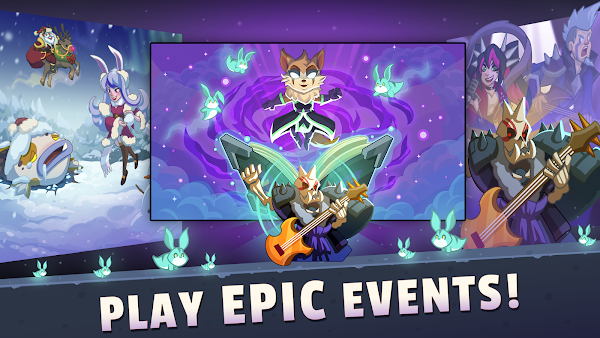 Diverse realms and multiple worlds to play with. It is worth mentioning that there each of these realms has four towers.
Beautiful character animations and landscapes
Different royal challenges
You can fight against epic bosses in Realm Defense. This includes mammoth riding Goblin king, skeleton mage, and many more.
The game has different challenges for you to get busy with. Also, there are so many enemies to defeat in this game. You can't get tired of the gaming experience you'd enjoy.
Win big prizes by completing tournaments. This will also display your unique abilities and tower defense skills.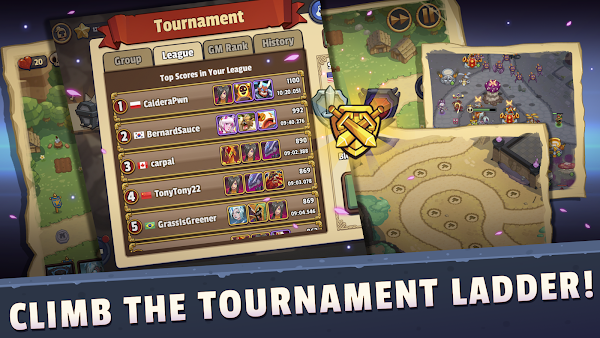 This game is undoubtedly an amazing one for you to play on your mobile device.
Realm Defense Apk Free Download
Download the apk of this game if you want to enjoy unlimited money, unlimited gems, and free shopping. Everything is unlimited in this version, and it is available for free download
Conclusion
Download the latest version of Realm Defense and show your skills.