PB Mobile APK 2.5.5
Are you on the lookout for a classic FPS multiplayer game? PB Mobile APK is a shooting game which provides many modes, weapons, maps, and enemies!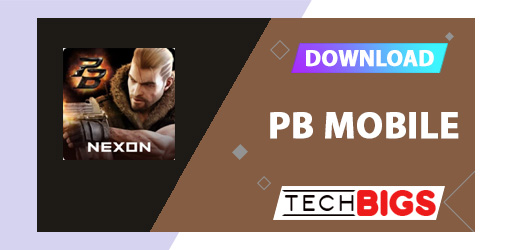 | | |
| --- | --- |
| Name | PB Mobile |
| Updated | |
| Compatible with | Android 5+ |
| Last version | 2.5.5 |
| Size | 93 MB |
| Category | Action |
| Developer | NEXON Company |
| Price | Free |
Download PB Mobile APK – FPS Game
Many players are simply into shooting games as evidenced by countless FPS games now. One of the most exciting ones to play is PB Mobile which is a classic FPS game.
This isn't battle royale, but it resembles Counter Strike which is a classic shooter game. Here, you'll fight in many modes against real players worldwide. The game is fresh, and it has many formats to play in.
One of the most striking features is the ability to enjoy many modes as you fight in 1v1, 2v2 or 4v4 formats. There are a lot of weapons to use here from assault rifles to pistols to even grenades.
In terms of gameplay, it's smooth and it will remind you of classic shooting PC games. Although a lot of players prefer battle royale now, there are still a lot of new elements that this game can offer. Let's find out what the game is about here.
Requirements to Play PB Mobile
Although most devices can run advanced games now, a lot of games have minimum requirements. This ensures a smoother gameplay or even the ability to run the game at all. To play PB Mobile, you'll need:
At least 1GB RAM

1.2 Ghz or better

At least 500 MB of free space

Android 6.0 and higher

Fast WiFi connectivity
Take note that these are just the minimum requirements. Even if you meet or exceed the requirements, it doesn't guarantee that the game may run on your device.
Exceptional Capabilities of PB Mobile
So, what exactly makes PB Mobile so exceptional? There are many more advanced shooting games now not to mention battle royale. See for yourself: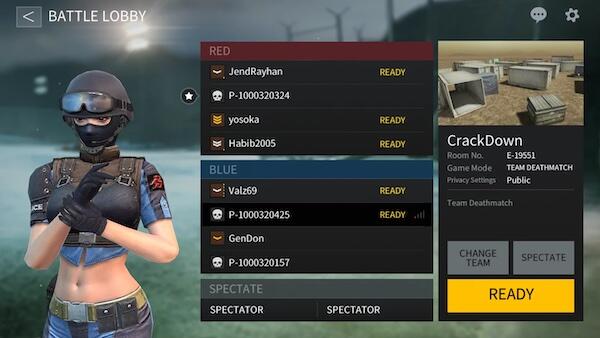 Over 300 weapons – Weapons are the primary ways to kill enemies in shooting games. PB Mobile features an impressive list of over 300 weapons to use. These include categories like assault, SMG, sniper, MG, shotgun, pistol and throwables.
You can use guns like AUG A3, L115A1, and more. But the game also lets you equip a main weapon, secondary, melee, explosive, and special items. But the best thing is that you can also buy various skins for your weapons!
Numerous game modes – This game features a lot of game modes for you to enjoy. Here, you'll be able to fight in 1v1 up to 4v4 fights. The game modes include Team Deathmatch, Demolition, Long Shot Sniper, Grenade Strike, AI Match, Emblem Match, Clan Match, Headshot, Sniper, Knife, Pistol, and Shotgun.
The matchmaking allows you to fight real players worldwide with similar rankings. You can even invite your friends to join your team or spectate the fight.
Clan system – Like many shooting games, there's also a clan system here. You can create a clan or join one with all your friends in it. You're free to chat with your clanmates, join games together and earn rewards more.
Interesting Characters – There are also many characters which you can unlock. These can be male or female with different skins and outfits. They can be purchased in the shop using the in-game currency. The game regularly updates the shop with many characters.
Daily missions – You can also complete daily missions for you to receive rewards. For instance, you'll need to kill 20 enemies in a day to receive money. You can check the tab for missions to see what you need to complete.
Store – In the store, you'll find an assortment of things to buy. These include characters, weapons, items, and accessories. There's also a New & Hot tab where you can access updated weapons.
Impressive Graphics and Controls
For a slightly old shooting game, you can enjoy PB Mobile. The 3D graphics can't be compared to Call of Duty Mobile but it does the job. The best thing about this game is that it's lightweight so you can play it even with an older device. The graphics are smooth for a mobile game, and you can adjust the FPS and quality.
As for the controls, you can freely customize the screen layout. There are many buttons to personalize like the reload, grenade, weapon switch, chat, settings, numpad and more. You can also select if you want to aim automatically or manually in the settings.
Global Community of Players
Once you play PB Mobile, you'll be joining a global community of players. The game was published by NEXON Company and it was originally a computer game. It's a global game where players can play in various languages like Chinese, English, Thai, Indonesia, Korea, Vietnam and more.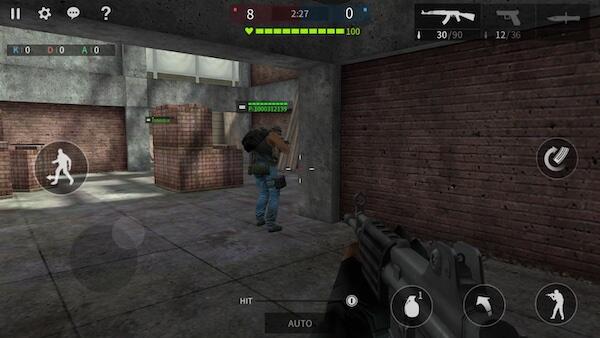 There are currently hundreds of thousands of players who enjoy playing the game. Thus, matchmaking is quick and easy.
Download PB Mobile APK – latest version
If you're bored by battle royale, why not play a classic FPS game called PB Mobile? Enjoy all the weapons and characters for free.