My Defi Pet APK vC.2
Can't get enough of NFT Games? Download My Defi Pet now and enjoy gameplay similar to Axie Infinity! Breed your virtual pets, battle, trade, and enjoy!
| | |
| --- | --- |
| Name | My Defi Pet |
| Updated | |
| Compatible with | Android 4.4+ |
| Last version | vC.2 |
| Size | 10.21 MB |
| Category | Tools |
| Developer | My Defi Pet, inc |
| Price | Free |
Over the years, games have evolved so much that we see different ones being made every day. But over the past months, you may have heard all the rave about an NFT game such as Axie Infinity. This game lets people trade pets, breed, and battle, and earn money from them!
Essentially, this is a game where you can earn money from trading cryptocurrencies but in a fun way rather than trading. But today, we're going to talk about My Defi Pet, a new NFT game on the rise.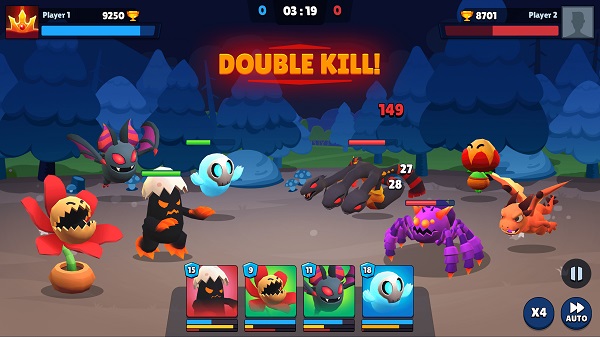 This game is essentially the same as Axie Infinity, as you can even call it a copycat! However, you can still enjoy the two games, but this one lets you breed and collect virtual pets. Each pet is unique, and you can level it up, feed it and trade it on the marketplace to earn money.
Here, you can own unlimited pets and use them for battles against other breeders today. Enjoy a unique pet game where you can earn real money!
What is My Defi Pet?
If you want to play Pokemon, then you can enjoy it a lot today. Even though the franchise is old, it's still copied to this day by many new games. But now, things have changed, and people don't want to play anymore but also earn money.
But aside from becoming a professional player or a streamer, you can also earn money as a regular player through NFT games! This is a new trend where games like Axie Infinity and My Defi Pet allow you to make money using virtual pets.
To understand this game easily, My Defi Pet is a virtual pet game similar to Pokemon as it allows you to collect, breed, and fight pets. Here, you can collect pets in different ways by summoning pets using your coins called DPET Tokens.
Then, a new pet is born every hour, and players can bid on these pets for 24 hours. Then, you can also get pets by breeding by combining two pets which will create an entirely new one.
You can then enjoy a game where you can farm for silvers, food and level up your pets!
My Defi Pet Highlights
What separates My Defi Pet from Axie Infinity? The former is the newest craze in the NFT world today!
Collect and Breed Pets – There are a lot of new games being made every day. But the latest craze today is NFT games where you can earn money by playing. Following the success of Axie Infinity, My Defi Pet is a new virtual pet game with similar concepts but with unique functions as well.
This virtual pet blockchain game takes advantage of breeding, collecting, trading, and battles! Here, you can collect and breed various pets with unique abilities, personalities, and levels.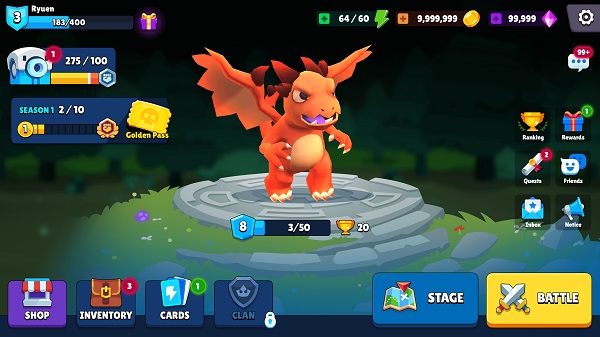 In this game, you can collect unique pets with unique HP, attack, critical, speed, and silver they can earn per hour. With this, you can enjoy different pets with unique characteristics that you can breed and even trade.
Trading allows you to buy and sell virtual pets in exchange for cryptocurrencies! This will enable you to earn real money while enjoying the game today.
Evolve and fight – In this game, each pet is unique as it has its characteristics, abilities, HP, attack, and many more stats. You can level each one up to level 20 and increase its stats as well. With this, you can also evolve your pets when they reach certain levels in the game.
With this, you can use your pet to farm for silver, trade and earn money, and battle other players. You can enjoy collecting as many pets as you want, but to get one, you'll need to either buy them or breed them.
Farm for silver and food – In this game, you'll do the primary thing to farm for silver and food. You'll need silver to buy different things in the game, such as cages and farmlands. There are unique cages in the game, and their purpose is to allow you to earn silvers using your virtual pets.
You can then put a maximum of three virtual pets per cage. Here, you can buy different cages such as the Barbaria, Fiend, Insect, Wyvern, and Chimera Cage. Each cage here has other build times and several maximum silvers you can mine.
Battle and trade – Although the battle system is still in development, we can see that it follows the similar system that Axie Infinity uses. Here, you can use the unique skill cards of your pets and fight real players. You'll then be able to level up and rank up on the leaderboards.
My Defi Pet APK Download – Latest version
If you're looking for an exciting new NFT game to play, My Defi Pet is the game! Download and enjoy trading to earn money here.