Knock'em All APK 1.30
Download Knock'em All APK – latest version – Free for Android and experience what it's like shooting ragdolls with different weapons! Test your shooting skills now!
Shooting games have always been very popular with gamers around the world. Even in mobile gaming, most players play FPS games because it's loud, fun, and have the most action in it. However, as years go by, the normal shooting games are becoming mundane to the average gamer. This is why developers are always on the lookout for new ways to re-introduce this genre to players.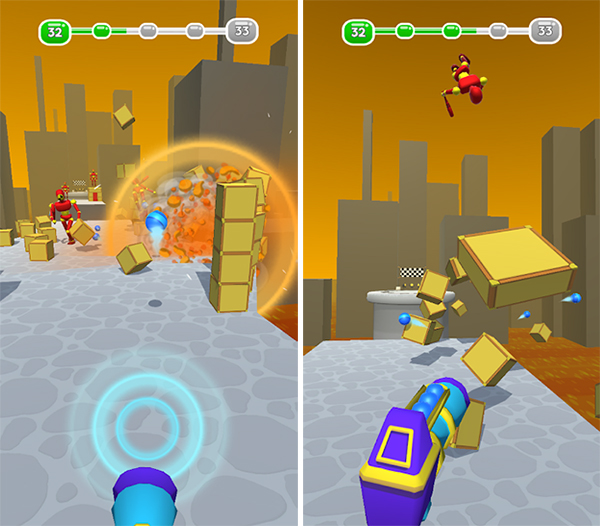 Voodoo certainly has unlocked the code as they released a shooting game with a unique twist called Knock'em All APK! In this shooting game, your task is to shoot ragdolls that are coming at you in every platform. You have unlimited bullets but can you withstand them all? Find out more about this awesome game by reading below!
What is Knock'em All?
As a gamer, it would be rare for most to not have played a shooting game even once. That's because shooting games are so popular that they dominate the charts even today. Think of PUBG, Fortnite, and Call of Duty – what do they all have in common? They are popular and all are shooting games!
But that doesn't mean that all shooting games instantly become successful. In fact, most of new shooting games don't even see the light of day because they're too boring at this point. When gamers have played everything, there are only a few games that can excite them. One of them is Knock'em All!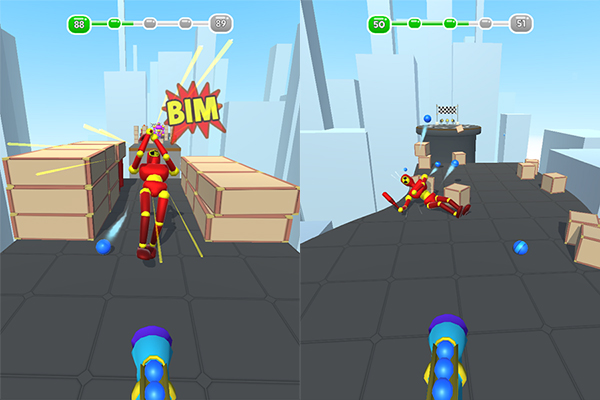 This exciting new game has a twist to the normal shooting games we see today. Instead of the normal multiplayer game, this game chose to be simple but entertaining. You'll just shoot the ragdolls out of the way as they come into you! That's it, that's how simple this game is. However, don't belittle this game as it has been downloaded over 5 million times in Google Play Store!
So, what exactly differentiates this game from others? Well, it can't really be put into words until you've played it. But let's just say that it's very addicting and can put away your boredom instantly! There's something about ragdolls and physics that we can't just get enough of! Its fun shooting them and seeing what kind of reaction they'll do.
Features of Knock'em All
For other gamers, Knock'em All might seem boring at first. However, as you play it and become good at it, you'll realize how entertaining it can be. It's not action-packed but it does its job well – to entertain you. Here are the features of Knock'em All:
Impressive 3D Graphics – Knock'em All doesn't have the most impressive graphics that can beat out other blockbuster games such as Fortnite. However, it does excel in 3D modelling and background design. It offers the best graphics you can have on a simple game because you don't really need intense graphics when playing a simple game like this. But what's worth noticing is that everything is designed-well with the gamer's enjoyment in mid. You can rarely find dedication to the graphics department on these types of games but Knock'em All really knocks this one out of the park!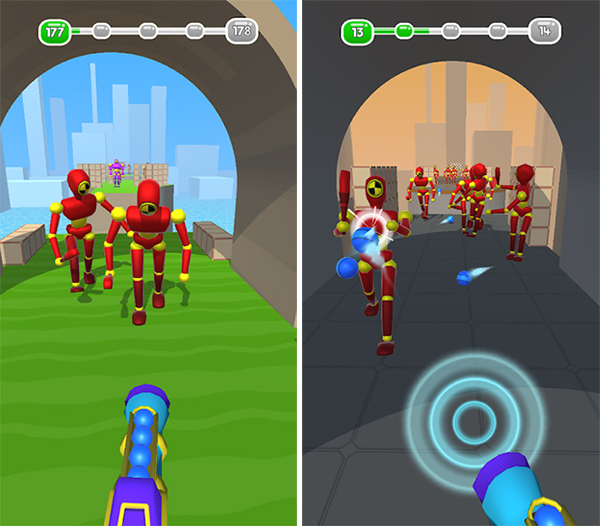 Physics-based game – Unlike in most shooting games, Knock'em All emphasizes physics in this game. Whenever you shoot a doll, it doesn't immediately get killed, instead it just rolls over and slowly falls. The dolls move but they are not alive so you may have to repeatedly shoot them to push them out of the building. The best players knock these dolls out consecutively and always looks for the best positions to shoot. In this game, you also have to think carefully how to knock out your targets because the dolls are persistent and they don't just fall over immediately. Be creative and think of ways to shoot them away from you and save some hostages if necessary.
Simple controls – In this game, the controls are simple – just tap to aim and shoot. Your character moves automatically and jumps from building to building once you successfully cleared out one. The only downside is that you can't dodge the oncoming dolls which can cause you to repeat the level if you're caught. That's why you need to push them over the building with as much bullets as you can. Or, you can be creative and try to implore the help of the boxes in place to create explosions. But you have to be careful when doing so because there might be hostages nearby.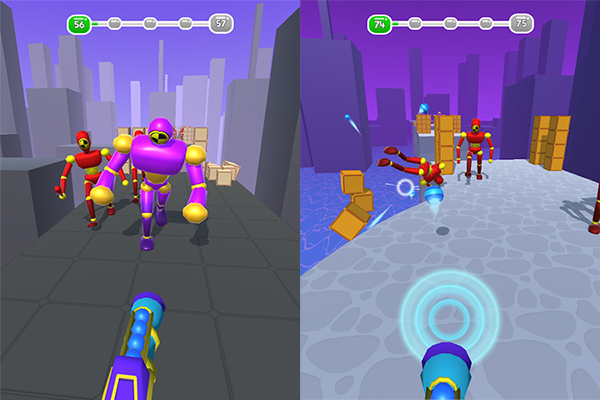 Hundreds of levels to conquer – In this game, a level typically only lasts a couple of minutes or shorter. However, as you progress, you'll find many more challenges awaiting you. You'll start to see hostages needing your help so you need to be careful not to shoot them at that point. Also, the dolls increase in number and you'll even encounter larger ones that can't be knocked off easily. It's up to you to defend yourself against these dolls and move on to the next level.
Different guns – In this game, you can play with different weapons to help you push out the dolls off the building. This is one of the most entertaining parts of the game – trying out new guns. Each gun is unique and shoots different bullets so you need to take note of this when using them. Also take note that guns costs money.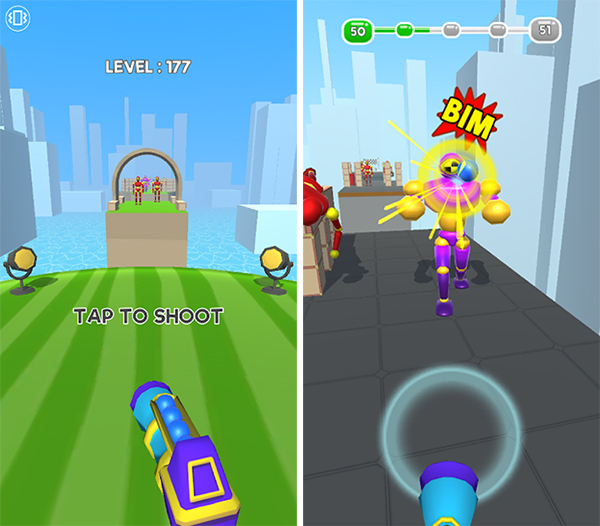 Offline mode – Unlike most shooting games, Knock'em All doesn't require you to use internet connection when playing. Wherever you and, you can play this game instantly. It also has a small download size so you don't need to worry about running low on storage when playing this game. The low download size also means that you can download and play it whatever the model of your phone is.
Tips for Playing Knock'em All
Knock'em All may seem like a simple game. However, it involves complex mechanics and the levels will get harder as you go along. With that said, here are some tips to help you:
Shoot carefully – In this game, it's fine to shoot erratically in order to knock down the dolls off the building. However, as you go into higher levels, you'll find that this strategy won't work anymore because there are more stronger dolls and even hostages in buildings you need to take note of. This is why you need to experiment and look for ways on how to shoot them off the building efficiently without wasting a single bullet. This may mean shooting them on their legs or their heads or shooting the boxes beside them.
Knock'em All APK – Unlimited money
Excited to play Knock'em All but don't have enough money to try all the guns? Download the unlocked gun, no ads now to have fun!