Jester Mod Among Us: Everything You Need to Know
Information of Jester Mod Among Us
Who doesn't know the game Among Us by now? It became trending in 2020 with millions of people joining in on the excitement. It was the perfect game for many people worldwide given the situation with the pandemic. But if you're getting tired of the same old mode, then you must try the new mode for Jester Mod Among Us.
Created by some dedicated Among Us fans, this game mode isn't official so you can't find it in Google Play Store. But here, you'll find all the relevant info regarding this exciting new game mode. Basically, there's a new role here which is the Jester. The one who has this role will want to act as suspicious as possible to get the most votes and win. But there are still imposters and crewmates here which raises the difficulty of the game by a lot!
What is the Jester Mod in Among Us?
If you've played Among Us before, then you already know how this works. But in the new mode Jester, there is a new role called the Jester. By definition, Jester literally means a professional joker or a fool. If you interpret this in the game, it has the same role.
In short, it has the role of fooling other people. As the Jester, you must act as suspicious as you can to get the most votes. When you do, you win the game. But if you can't do the job, you will lose. This brings the game into a new light and completely adds a whole new twist to it. With this simple addition, players will play a lot of mind games with each other. The game isn't as simple anymore as anyone could be the Jester. As crewmates, you shouldn't vote without much thought as you might vote out the imposter instead. Overall, this is a fun new mode to try with your circle of friends.
Maybe you missed this great article: Among Us Airship Map
Jester Mod Among Us How to Play
If you're still confused about how to play this new game mode from Among Us, don't be. First, there are still crewmates and imposters. But in this one, there's one player who will randomly be selected as the Jester. As the Jester, your job is to make people think you're the imposter. When you have the most votes, you will automatically win in the game.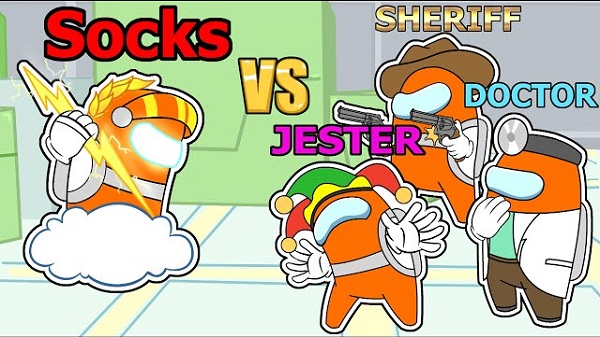 Then as a crewmate, your job is to become cautious of who to vote. If you vote for someone thinking he's the imposter but a Jester in reality – then you lose. But the imposters will also act suspiciously since they're imposters after all. This becomes a whole new game to play with!
Jester Mod Among Us How to Download
Among Us Jester mode isn't an official game mode from the game. It was developed by Sockfor1. So, you must find a safe place to download it and play. The best way to play this mode is with your friends or close acquaintances. This is because the game doesn't enforce the rules thoroughly.
Thus, it's best to play it with friends that will cooperate. Also, you shouldn't play the game in the normal version of Among Us in order not to get banned. Play this in a private server and you're safe.
Lastly, the game can only be played on an Among Us upgraded pc version. As of the moment, you can't play it on a phone.
What is Among Us?
If you haven't played the extremely popular game of Among Us APK already, then you're in for a treat! This game is simply a game of cat and mouse. The imposters will need to eliminate all the players and sabotage the operations without getting caught. The crewmates would then do the admin tasks and keep their eyes peeled for the imposters.
Once a crewmember calls for a meeting, every task is momentarily halted. Everyone is then gathered to discuss who the possible imposter/s is/are. You can chat or talk on the microphone to explain your whereabouts. Then, all the players will vote on who they think the imposter is. The one with the most votes will face trial. If he is indeed the imposter, he loses the game. If not, then the game continues.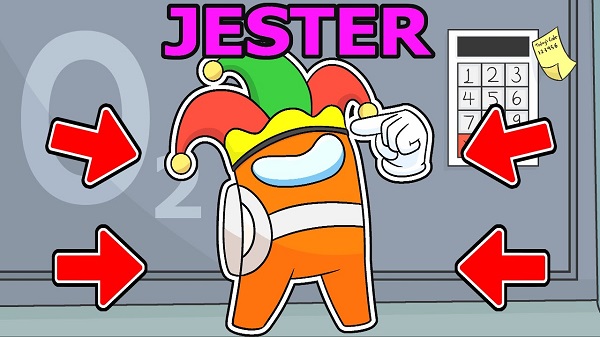 Aside from that, here are its features:
Personalized settings (adjust speed, number of imposters etc.)
Play with LAN or online
Skins and pets
Play with 5-10 players in a match
Final Thoughts
If you think that Among Us is a great game, wait till you play Among Us Jester Mod exp! This changes everything and adds a whole new flavor to the popular game.