Impostor Mod Menu APK 1.3
Download Among Us Imposter Mod Menu APK Latest Version free for Android. Create the types of game YOU want at any time, regardless of whoever is the room host.
| | |
| --- | --- |
| Name | Impostor Mod Menu |
| Updated | |
| Compatible with | Android 5.0+ |
| Last version | 1.3 |
| Size | 71 MB |
| MOD | No MOD |
| Category | Action |
| Developer | Devilx86 |
| Price | Free |
How often do you wish you could be the imposter in Among Us? And, how many times have you been annoyed with finding the actual imposter? Well, you can completely bypass the game by using this Among Us Mod Menu App for Android!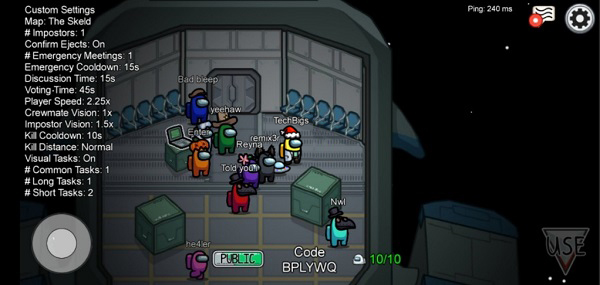 This application grants a ton of features to get ahead in Among Us. Ultimately, making the most dangerous player, crewmate or imposter.
Among Us Mod Menu Android Features
Here are all of the additions and features that are given to this modified menu app.
First, you'll have the ability to increase your movement speed. Forget what speed the other players are going; get the upper hand at all times.
Additionally, you're range of vision will be increased. You will always know what's coming from a mile away. You can never be caught off guard with this addition.
And, there is also a feature to get a false imposter role.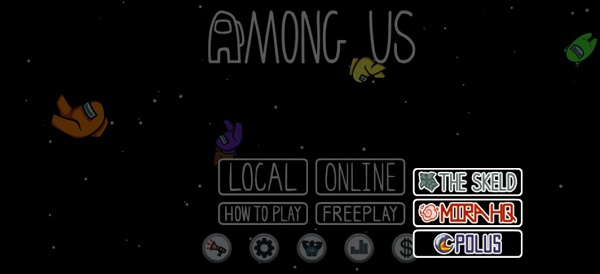 Want to get the easy access win against your opponents? Well, there's a feature that will instantly allow you to spot the real imposter, regardless of circumstances. They will never get away from you.
And, there's a function that makes you go right through walls, like a ghost. As an imposter, you'll have all of the tricks you need to successfully get away with murder.
If you don't have the color you want, you won't need to beg another player. Because, the Imposter Mod Menu can forcefully make all players cycle through colors.
That's not all, there is also a function that can make you teleport from one location to the next. This almost guarantees that you can get away with a kill.
In addition to these, you can make all of the doors of the ship lock at once. Trap other players and rack up your kills, while slipping out of sight in an instant.
Finally, you can carry out any and all repairs automatically. This will save time from disaster and erase the chance to lose against an imposter.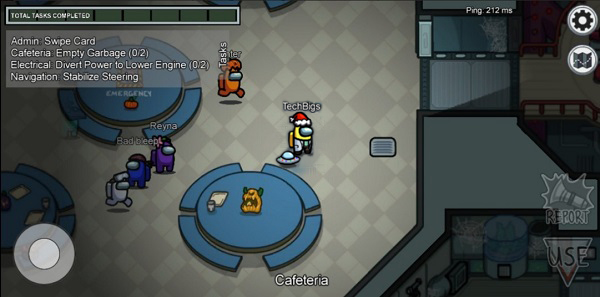 All of these features make it virtually impossible to lose, whether you are the imposter or a crewmate.
Among Us Always Imposter Mod Menu APK Download
If you're ready to take that leap into the ship and catch any imposter, or rack up kills, download Among Us Imposter Mod Menu APK now. You're wasting your time playing the old fashioned way. Just grab this version and become a god amongst astronauts.
Regardless of how you decide to play, it doesn't change one fact: Among Us is an amazingly addicting and fun game for any situation. So, whether you are playing alone or alongside friends, this is a great experience. Go ahead and download the original Among Us APK, if you aren't interested in this Mod Menu App.