Idle Makeover APK 0.8.7
Download Idle Makeover APK – latest version – for Android to transform ugly faces into beautiful and smart Hollywood material. No job is too much for you!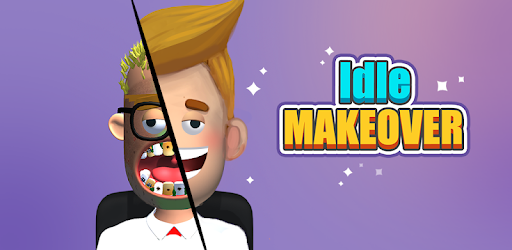 Give a new breath of fresh looks into these ugly faces. Download Idle Makeover APK now to transform people from lazy bedheads into beautiful celebrity material. You're the top stylist in town and there are plenty of ugly teens with acne outbreaks and receding hairlines for you to go to work on. Money isn't an issue for these guys, so give them whatever work they need and watch them transform right before your eyes!
Idle Makeover is one of the most fun games for makeover works going right now. See how much you can transform someone's life with a few simple brushes and give them the confidence that they need so much in those awkward teenage years!
You have loads of tools at your disposal, so put them to good use and make these girls look beautiful and these guys look handsome so that they can go out and enjoy the early years of their life in the most awesome way possible.
Tons of kit for transformations
If you've ever played around with skincare, or even just let your hair get unkept and then got a solid cut, then you'll fully appreciate how much difference a little bit of attention makes when it comes to getting a full blown makeover. Honestly, even just paying more attention to brushing your teeth for longer will make a huge impact.
This is a game where you get to see those effects first-hand and transform the look of your customers so that they can look and perform their best. With your tool kit at hand, you'll be able to make them look and feel 100%.
Change their hair. You can cut, trim, highlight, and even give hair transplants to make these people look better. Wash, massage the scalp, and style to make their hair look awesome.
Skin care. Acne outbreak? No more! Apply skin care regimes that will transform your client's face forever with acne cream, moisturizer, exfoliator, and more. Then, you can even go into more depth and get more tools to help their skin look awesome. OH, and don't forget the sunscreen!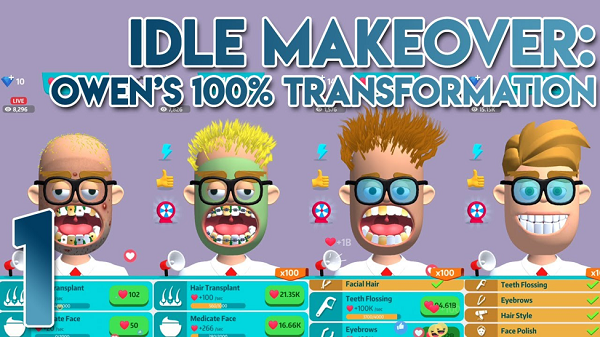 Teeth cleaning. Get rid of that ugly plaque and give some more mouthwash to your clients to make their mouth one that someone would actually want to kiss. Your teeth are important, and getting a bit of whitening can go a long way to making your smile 100% more beautiful!
Idle game
You're running a beauty salon, so you'll want to make sure that you're actually earning money for your business, too. Earn money while you're offline so that you can invest in more effective treatments to use on your customers. You can make money while you're not playing the game, which makes it all the more easy when you are!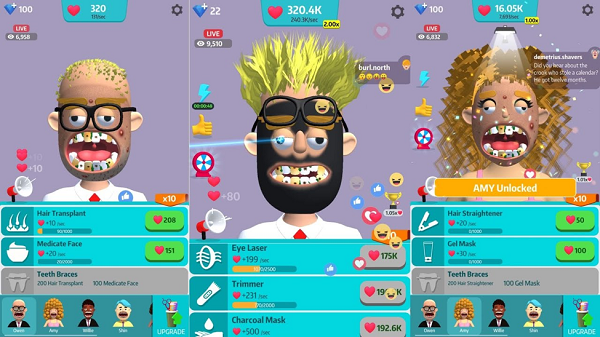 The top-notch graphics and simple yet addictive gameplay will go a long way in making you love this game. It's a very relatable thing for most of us – who hasn't had to deal with an acne outbreak or bad breath at some point in our lives. Those teenage years can be hell, and these customers need a break, fast, so let's go!
Idle Makeover APK
Want to be able to invest in the very best beauty treatments from the get-go? Make your salon the best in town by downloading the unlimited Diamonds for Idle Makeover APK. Ready? Let's get into it!