How to Update Among Us – Easy Step by Step Guide
Introduction to Among Us
You're undergoing tasks to maintain the quality of your space station. However, there may be someone out there who isn't too keen on the entire thing. Furthermore, players continue to die, one-by-one. This is looking very suspicious. But, who is the traitor "Among Us"?
The concept is super simple and the gameplay is just as basic. But, for some reason, everyone all around the world have taken a liking to the game. Thus, the addicting gameplay has turned into a phenomenon all across the world. Not only this, but Among Us has even attracted many memes and a ton of different media for the fan base to enjoy.
This game has recently become super-popular, despite having been released years ago. The wave of YouTubers and streamers that have given attention to the game might be the reason behind this.
To this extent, there are bound to be trolls within the entire community. These trolls may end up attacking other players with hurtful harassment, spam, and much more. So, there needs to be a way to avoid all of this hate within a lighthearted gaming community.
The Current Issue of Among Us
With the current presidential debate that is going on, there has been a lot of propaganda. As such, a lot of pro-Trump spams have been blowing up the entire Among Us community. This is a huge issue for those who simply want to enjoy the game. Why should you get blown up with a bunch of political posts and jargon?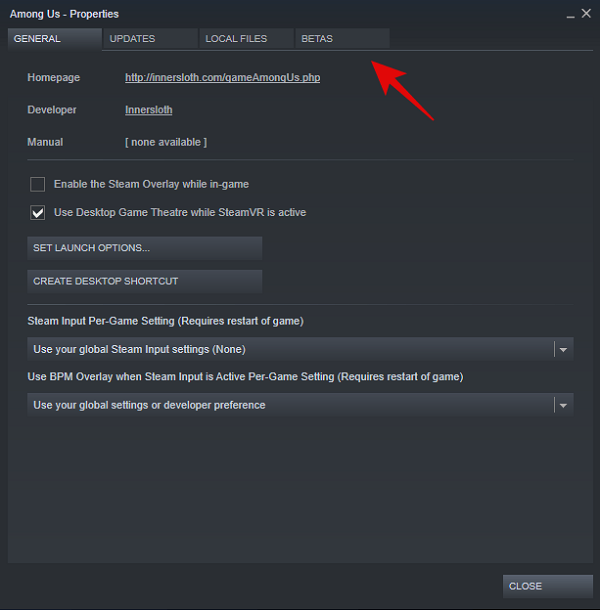 The entire thing is super-unnecessary. That being said, there is a solution to avoid all of these annoyances. We will get to them in the next section of the article.
Maybe you missed this great article: Among Us Submerged
How to Update Among Us
So, now that we've gone over the basics of the popular task ad traitor game, let's continue to the main reason for this article. How can we update Among Us to avoid all of these spams that have been blowing up the game recently? In short, we will show you how to update Among Us using different platforms. Don't worry, all the pro-Trump flak will finally be a thing of the past, after these updates.
Anyways, like previously mentioned, we've added different platforms and devices, just in case you aren't just using one way to play the game. That being said, let's get started…
How to Update Among Us on Steam
First of all, we will show how the process is done, using Steam. Don't worry, it's not too difficult to learn ow to update Among Us on any of the platforms. And, Steam just happens to be one of the simplest way to get this done.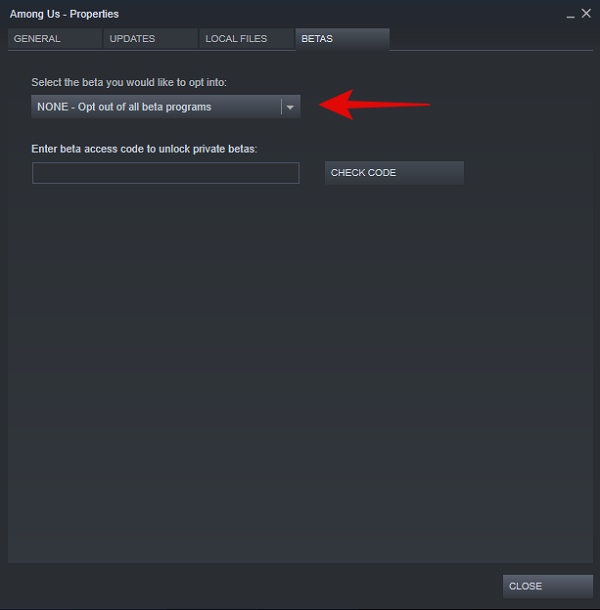 The first step, you will need ensure that you are running the game's public beta. If this has not been done yet, go ahead and start it up. Following this, you will need to locate the Among Us game on your library in Steam. Once it has been located, go ahead and right click onto the icon and you will have a menu pop up.
Go straight to the Properties option and you will access another menu. From there, click on the tab named Betas. This will bring you to another page that contains a drop down menu. Open it up and you will have access to the Public Beta of Among US.
Once this is found, clicking it should automatically start updating your game. But there's more –If you want to always stay updated, you can also select the Updates tab. You can automatically update the game when at all times by selecting the Automatic Updates set to Always keep the game up to date.
Opening your Local Files should also help you to verify the integrity of your game files. Meaning, you will be able to freely check if there is a possible update for the game.
How to Update Among Us on Android
Next, we will go over how to update Among Us on your Android device, if you play on mobile. This process is still pretty easy to do.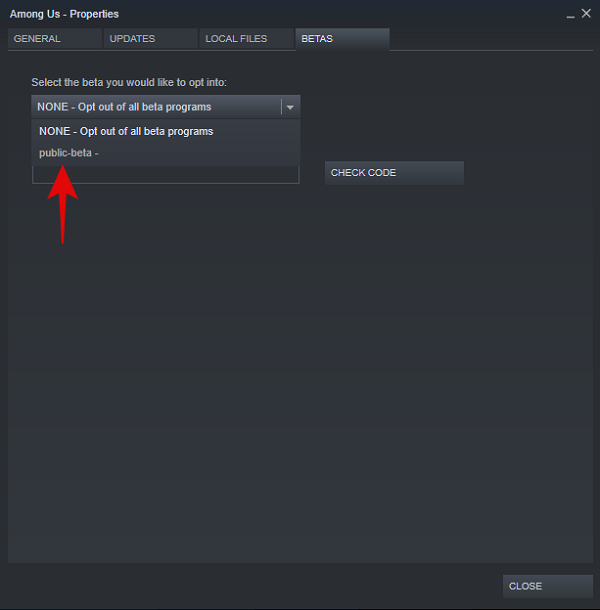 Note: This will also work on iOS devices. So, this process can be done on both of your mobile devices.
First of all, you will need to check if updates are currently available. This can be completed simply by uninstalling Among Us from your device. Once you choose to reinstall the game, it will be downloaded and installed with the latest updates.
Alternatively, you can still check for updates through another method. If the app isn't finding any updates when you choose to download it manually, you can still search for them. Doing this will take almost no time at all.
First, you will need to go to your App Store. Search for the Among Us game and it will either tell you one of two things. The first option would be Open. This means that the game is already up to date. Likewise, if the option beside the game icon is displayed as Update, then there is obviously an update available.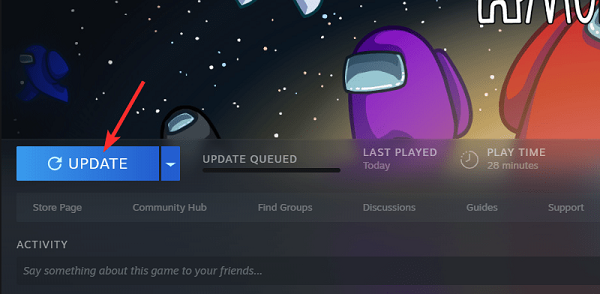 Again, for Android devices, simply uninstalling and then reinstalling should be more than enough to have the process done. And that is exactly how to update Among Us on Android and iOS devices.
Conclusion
So, if you haven't done so already, go ahead and add Among Us to your list of games. The entire game is free to play and is a super-addictive experience. Even more, the community is full of other fun players that will surely give you a good time while playing.
There's a reason why the internet is blowing up with so many Among Us APK Download memes and media these days. Keep your game updated and enjoy the entire experience, uninterrupted.