How to Get the Alien Suit in GTA 5
GTA V is such a successful installment to the popular franchise. As of 2018, it has generated over $6 billion in profits making it one of the most profitable games ever! And it's not a surprise since Rockstar Games typically makes awesome and successful games.
If you didn't know, GTA 5 has an online game that allows you to play with other people worldwide! This awesome game allows up to 30 players to play in the open world and experience the beauty of this game. Recently, a new trend where players are seen wearing green alien suits have been popping up. If you want to know how to get one, read on!
What is the Alien Suit in GTA 5?
If you've not been playing GTA: Online lately, a new trend has emerged that has seen players in a green alien suit. Aliens have always been a fascinating mystery for most of us and people seem to find this very entertaining. Months ago, people jokingly created a Facebook event which states that they would raid Area 51.
And only a few weeks ago, players have started teaming up wearing green alien suits and ganging up on people. Since this is the new trend right now, you probably also want to get in on the fun and probably even create an "alien gang" of your own. The good news is that getting an alien suit isn't rocket science. But the only problem is that it's not cheap! Read on to know how to get it.
How to Get the Alien Suit in GTA 5?
This alien suit isn't a new thing in GTA Online. In fact, Rockstar added this years ago as part of the Arena Wars update. But it has recently reached trending status after gangs of people started wearing it for fun. If you're curious, here's how to get it.
Go to a clothing store/Ammu-Nation. Then, go to outfits > Arena War > Bodysuits. Then you should see the alien bodysuit. But be prepared as this cost a whopping $350,000! This is a significant amount of money even for a game but most are willing to trade that just to get in the trend!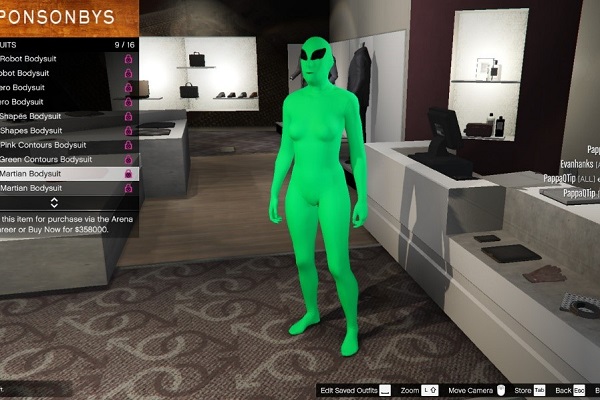 Another way to get the alien suit is to unlock it from the Arena War Career. However, you also need to spend some cash in order to enter that but it's worth it at the end.
If you're hard for cash right now, don't worry as there's good news! Rockstar Games is planning to give away around $500,000 to all gamers in May! The only thing you need to do earn the reward is by playing the logging in the game during May.
What to do Once You Acquire the Alien Suit?
Once you get the coveted alien suit, it's time to celebrate! Alien gangs are popping up having baseball bats and pestering people. This is the trend so you need to get into it.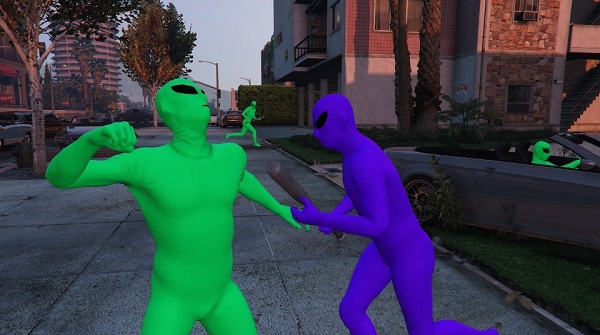 But some players with more money form a gang with weapons that are even more expensive than baseball bats. But the most important thing to do is to create a gang of players with alien suits to join in on the fun!
Final Thoughts
As you can see, you don't have to do anything special to get the alien suit. Just follow the steps above and have some cash ready. But most importantly, have fun out there!
Maybe you missed these great articles: