Hoichoi APK 3.0.40
Download Hoichoi Apk Latest Version Free for Android to stream music and videos on your mobile device. This is an on-demand streaming platform.
As mentioned above, this is an on-demand streaming platform for music and videos. The app is designed for Bengalis in different parts of the world. All you have to do is subscribe and start enjoying more than 2000 hours of entertainment. This includes original shows and different Bengali movies. The amazing thing is that new content is regularly added for users to enjoy.
This is the app to download if you want to enjoy different genres on your mobile device. Hoichoi offers so many movies that you can enjoy. The movies are available in genres like thriller, horror, sex, comedy, detective, drama, and more.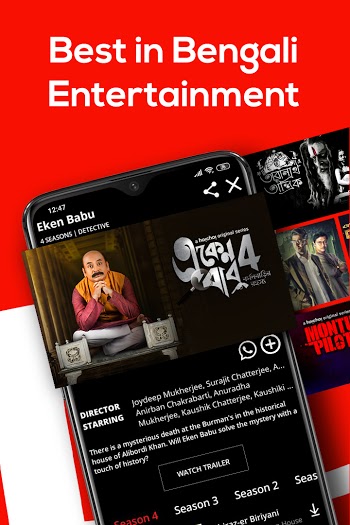 In this app, you'd find some of your favorite movie superstars. This includes Riya Sen, Paayel Sarkar, Raima Sen, and several other actors. There are also so many interesting shows that you can watch on this app. What's certain is that you'd enjoy endless entertainment with this app.
Benefits of Using the App
There are so many things you'd enjoy when you use this app. Here are some of the benefits of using the app: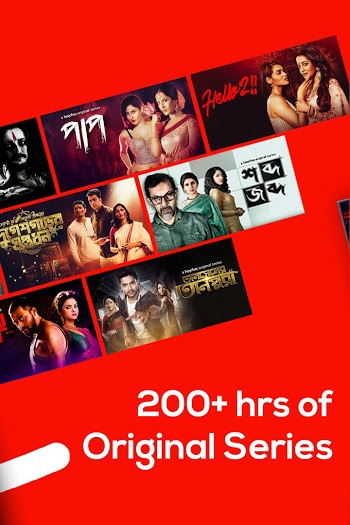 There are different original web series to enjoy this app. You can enjoy more than 500 different episodes of diverse web series. This is in addition to the new shows that are regularly added.
Hoichoi is the only place where you'd get the biggest catalog containing Bengali movies. You can watch movies daily and still spend years without finishing the catalog. This is because more movies are added regularly.
Offline download feature. This is one of the main features that people look out for in streaming apps. You can download the movies so that you can watch them offline. Use this feature to get entertained anywhere and anytime, even without an internet connection.
Movies are not the only thing you'd enjoy when you use this app. It also provides the option of streaming music for users to enjoy. Download this app if you want to enjoy seamless music streaming on your mobile device. What's amazing is that you can stream your best Bengali songs on this app, which is amazing.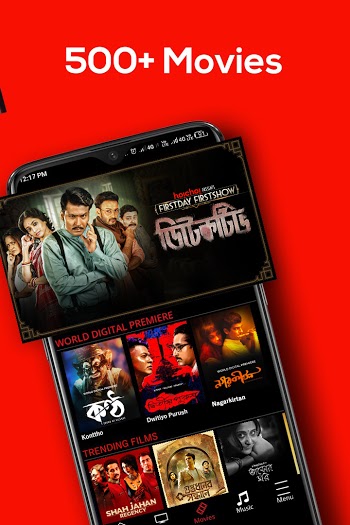 Another amazing thing is that you can use the app to watch and listen to music anywhere. You can also use it on any device since the size is not a limiting factor. Therefore, you can use a 15-inch laptop, a 4-inch phone, or a 43-inch TV to watch your favorite movie.
Hoichoi Apk Free Download
Ads usually pop up when you use the original version of this app. You can avoid this by download the apk on your mobile device. There are other features you'd like in the apk of Hoichoi. Download Hoichoi apk for free on your mobile device
Conclusion
Download the latest version of Hoichoi on your mobile device to watch your best Bengali Movies
Similar Apps: Gomax Live TV and Aha APK