Hdo Player APK 2.0.3
Download HDO Player APK latest version and watch your favorite movies without a hassle. It comes with 1080p HD graphics and crisp sounds for optimum enjoyment.
Everything You Need to Know about HDO Player APK
HDO Player is a free streaming app that allows you to watch assorted movies online. It provides a classy platform specially designed to enhance your movie-watching experience.
The application, offered by Trung Nguyen Van, also incorporates the latest TV shows. As such, it is a one-stop app for all your streaming needs. If you love watching fresh content for fun, you should download HDO Player APK for Android.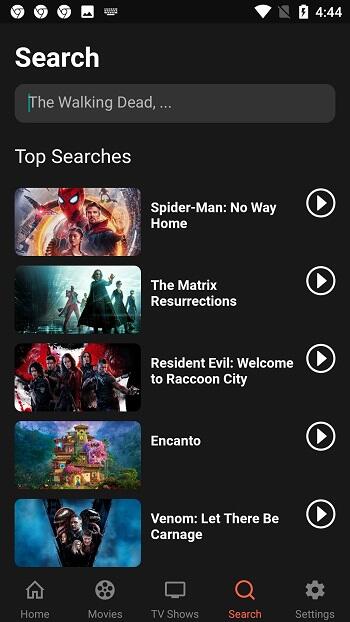 This mobile app requires approximately 1.8 MB of your storage space, making it relatively lightweight. Additionally, your android phone must have at least an Android 5.0 operating system for optimum performance.
How to Use HDO Player Like a Pro
Once you install the app on your Android smartphone, open it to access a home page with several options such as TV Shows, Top Movies, and My Collection.
You can also access your preferred movies and shows by tapping on the Browse or Category buttons. Once you find your ideal movie, you should click on it.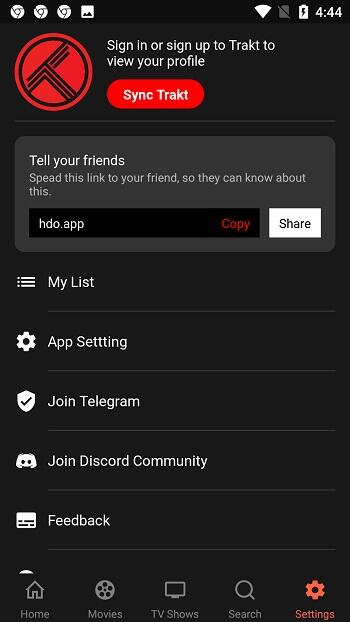 A TV show or movie will open up in a new window that allows you to select the video quality. We recommend that you choose 1080P to get the best results.
In addition, this app gives you complete control over how content is played. For instance, by default, your phone media volume is muted. You can press play and adjust the volume levels to start enjoying your favorite show or movie.
However, this app requires an active internet connection to ensure optimal performance. You to either stream it online directly or download it for offline use.
Manage Your Recommendations
HDO Player comes with an "Interested" folder that ranks movies and shows based on your preferences. You can use this tool to send information about the content that excites you.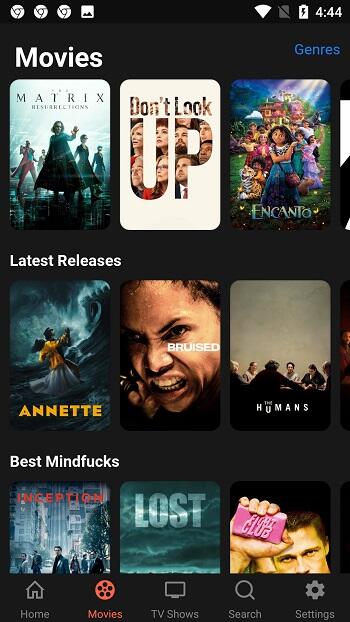 As such, all recommendations become tailored and relevant to your unique tastes. This way, you will never miss out on the latest movies and TV shows available in HDO Player.
Unique Features of HDO Player APK
An Intuitive User Interface. The app's user interface is clean and practical. It's designed to provide maximum convenience for all types of Android users.
Crisp, Clear Sounds. HDO Player provides clear sounds with a crisp feel to it. This gives the movie-watching experience a personal touch, thus enhancing your overall satisfaction while watching content on your mobile device.
Accurate Movie Subtitles. In addition to crisp sounds, this app also provides you with the option to add subtitles of your preferred language during playback. This way, you can watch a movie without any distractions or language barriers.
It Supports Different Video Formats. The app supports UHD, 4K, and 8K video formats. This means HDO Player is compatible with the widest possible range of video and audio codecs. It can play videos in MKV, MP4, MPE, AAC, WMV, RMVB, M4V, MPG, MOV, FLV, TS, and AVI formats. However, it does not support some formats such as TrueHD, DTS, Divx, and EAC3.


A Dynamic Cloud Play. The app gives you the option of playing movies and shows on-demand or from its dynamic cloud storage servers. This is especially useful if you want to watch content over a slow internet connection.
Share Links with Friends
HDO Player allows you to send links to your friends who are not necessarily using the app. This functionality is critical when sharing content with your friends over Facebook Messenger, WhatsApp, or other social media networks.
This enables you to create an entertainment space. This way, you will never miss out on your favorite shows or movies regardless of your location.
Customizable Features for Mobile Users
Another great feature is that it allows you to adjust screen size and quality. This means that if you're on a small display, then you can shrink and zoom in to accommodate your needs.
In addition, you can select the language and voice-over of your choice. This adds a personal touch to watching content on mobile devices that other apps lack.
HDO Player APK Free Download Guide
Downloading HDO Player APK is straightforward. Just follow these steps:
Enable Downloads from Unknown Sources. This option is necessary if you want to install an app from outside of Google's Play Store. To do this, go to "Settings" > "Security" and toggle on the option labeled as "Unknown Sources."
Download HDO Player APK. Download the latest version of this app directly from its official website or by using a reliable third-party provider. If you're using the app's APK file, then just tap it to begin the installation.
Install and Open HDO Player. This will open the app automatically after the download process is complete. Follow its setup guide to learn how to use its features and enjoy a wide range of movies, shows, and sports events in full HD quality.
That's it! You can now enjoy great content, right on your smartphone or tablet device.
Conclusion
Sometimes, it may be difficult to find the time to sit down and watch movies in front of your TV. However, using HDO Player removes this hassle.
This movie player app gives you access to a wide range of movies and shows that can be played on-demand or from its dynamic cloud storage servers. This way, you will not miss out on your favorite titles no matter your location!