Gumslinger APK 3.5.2
Download Gumslinger APK – latest version – Free for Android if you want to participate in a gummy world of intense shootouts. Can you eliminate them all?
| | |
| --- | --- |
| Name | Gumslinger |
| Updated | |
| Compatible with | Android 5.1+ |
| Last version | 3.5.2 |
| Size | 180.83 Mb |
| Category | Action |
| Developer | Itatake |
| Price | Free |
| Google Play Link | se.itatake.gumslinger |
Shooting games are dime a dozen. They are always a great game to play regardless of age and gender. And because there are so many games on shooting, developers are always looking for ways to introduce this genre in a new way. For years, we've seen some crazy shooting games. But now, we're about to seem something crazier, sillier and more fun!
Meet Gumslinger, a shooting game that involves gums. It has already reached over 1 million downloads in Google Play Store. But if you look at it at first glance, it's just a simple game. But upon close inspection, you'll realize that this game has so much more to offer. There are literally thousands of ways to have fun in Gumslinger. Read on to know more!
What is Gumslinger?
Imagine that your body is made of gum. What would you do? How would you fight others? It would be pretty interesting to be in this state, right? You can do all sorts of crazy moves and you can be as flexible as can be.
That's exactly what Gumslinger is all about! In this game, you'll duel against other players who share the same predicament. The duel is in the old Western style where you would duel face to face. It could lead to intense fights and even unprecedented victories. Can you eliminate all the other players and stand at the top?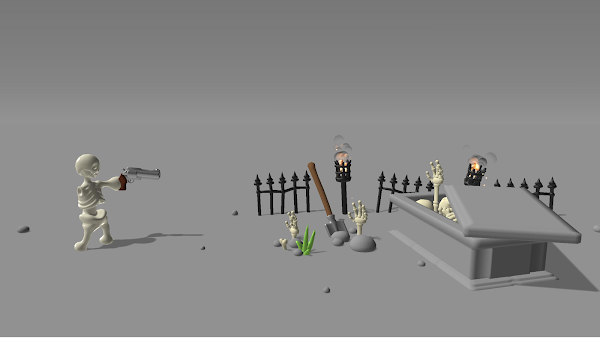 In Gumslinger, you get to use different kinds of guns. There are also different Gumslingers to collect. Plus, the gameplay is unique and the graphics are well-designed. Overall, you'll be addicted to this game once you've played it. Can you beat all the Gumslingers and stand tall? Read on to learn more.
Features of Gumslinger
Gumslinger isn't your ordinary shooting game. This one is more laidback but more fun than your typical FPS ones such as COD. Here are its features:
Plenty of Gumslingers – In this game, you control a "Gumslinger" that is human-shaped but made out of gummy candy. But so is the other player! Duel to the death as you participate in deathmatches and claim the rewards! Of course, it isn't easy being a gum as you don't have total control over your body. If you're shot, your body will wiggle like crazy and it's your job to maintain form to shoot the opponent. Can you do it?
Weapons – In Gumslinger, there are plenty of weapons you can collect and use! These range from normal weapons like pistols to something crazy such as a beam gun. Overall, there are plenty of guns to unlock and they each have their own level of quirkiness to them. It's up to you on which guns you want to grab into battle. But whatever it is, the match will surely be a fun one!
Realistic physics and graphics – The developers of this game came up with a pretty interesting way to re-introduce a shooting game. In Gumslinger, you're literally made of gum! This leads to some pretty funny and interesting duels against the same people. Think of how a gum would be when it's hit with bullets, it just bounces right? The same is true in this game. Everything is PG-13 so everyone can play it.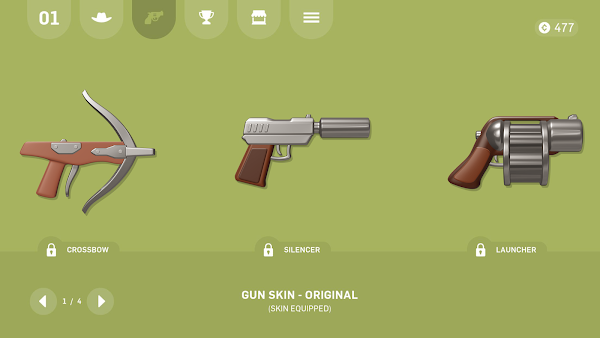 Multiplayer – Gumslinger borrows an element of Battle Royale games where there are a lot of players competing for a top spot. In Gumslinger, there are 64 players on a tournament and only one player wins. Can you beat all the others and stand at the top?
Download Gumslinger APK for Free - Latest version
Gumslinger is a unique shooting game that involves gums and guns! Download now to enjoy all the features!