Galaxy Enhance X APK 1.0.35
Are you tired of having to upload blurry and boring photos? Use Galaxy Enhance X APK to quickly optimize and edit it. Use many AI tools to your advantage. 
Download Galaxy Enhance X APK – AI Photo Editor
Technology has become more advanced now as we're able to use many editing apps. These apps allow us to transform any photo into a different one with just a few tweaks.
But more than that, Galaxy Enhance X is an editing app that's originally just available in the Galaxy Store. But it's now available in this page which you can use for free.
The usual editing apps are not enough nowadays with the number of pictures we take. That's why this app was created so we can get more features that are more advanced.
For example, you can make your blurred photos clearer instantly with just a simple tap. The app also lets you brighten your images, and you can use a variety of AI tools! This editing app can be used to instantly create photos exemplary.
A Closer Look at Galaxy Enhance X
We use editing apps to easily manipulate photos to look greater. While a lot of editing apps exist out there, Galaxy Enhance X is one of the best. It's simply a more advanced editing app with more features available.
Take for instance the ability to brighten up pictures taken in low light. Normally, it would look edited when you use other apps, but this app uses AI technology.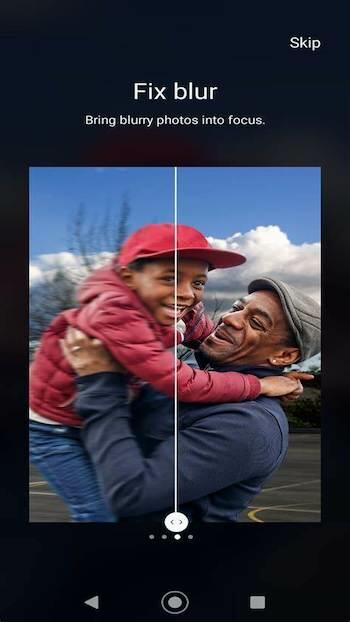 To use it requires no effort as the app will do all the work for you. You simply need to upload the photo you want to edit, and a bunch of buttons will pop up below. There, you can do simple fixes like crop, rotate, brighten and more.
Then, you can move on to more complex edits but still able to do it all in a few minutes. If you're not happy with how it turned out, you can undo and redo it. The app is powerful enough to allow most edits that Photoshop can.
Clearer and Brighter Pictures
Sometimes we can't help but take blurry photos. Either our hands are shaking, or we took the photo in a hurry – most of the time we delete them. But with Galaxy Enhance X, you don't need to compromise as you can repair blurred photos.
With just one tap, you can make any photo clearer as if you retook them. Thanks to AI, this is achievable without using complex editing systems.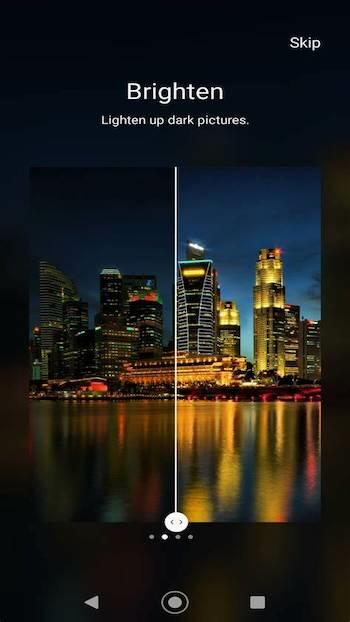 Not only that but you can also make any dark pictures brighter. The app won't merely increase the brightness as that will leave unevenness. Instead, it will lighten the lights and darken the lows. This will make your photo pop up more especially for night shots.
From Digital to Personal
Many people today use their smartphones to take photos of other devices. Some people are just lazy to send photos through the internet, so they just take a picture of them.
But the problem is that these photos often show blue vertical lines that looks amateurish. If you want to easily fix this, you can do so with a tap of a button. The app will transform these photos into clear ones that look like you took them yourself.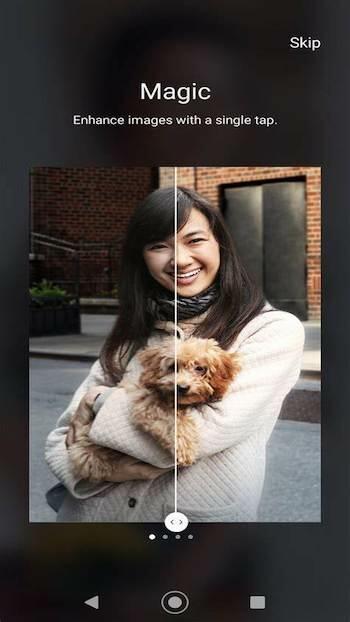 Not only that but there are also additional buttons like Fix More, Remove Reflection, Bokeh and Beauty available. In the Bokeh mode, you can automatically take a photo that blurs the background and focuses on the subject.
Lots of AI Tools to Utilize
This editing apps is one of the most advanced out there as it's equipped with different tools. There are a lot of tools that you'll love using here such as Portrait, HDR, Fix Blur, Sharpen and more.
Aside from that, you can download the edited photos in various qualities. You can get them in their original resolution, or you can even double or triple them. You can upscale the quality of the photos without losing quality unlike other apps. The app contains a powerful AI that makes all this possible so you can download your photo any way you like.
Easy to Operate
Galaxy Enhance X is one of the easiest editing apps to operate. Every button has a single function you can use. But the best part is that the app will do the heavy lifting which produces the same results as Photoshop.
Here, anyone can turn boring photo into a masterpiece with just a few edits. With a variety of tools at your disposal, it's hard not to create interesting photos! But what's more is that it's entirely free when you download the app here.
Download Galaxy Enhance X APK – latest version
Don't upload blurry or unclear photos to your social media! Fix and transform them into masterpieces using Galaxy Enhance X.