FX Master APK 2.3
Download FX Master APK – latest version – Free for Android if you want to create stunning videos filled with Hollywood-level effects! Create with ease!
The rise of the internet has given birth to many social media platforms such as Facebook, Instagram, YouTube, TikTok and more! It's thanks to these social media platforms that we're connected more than ever. And we now upload millions of videos every month to these platforms. But the need for cool videos has never been more transparent.
FX Master is a video editing app that allows you to add realistic effects to your videos effortlessly! FX Master is developed by FX Master Lab and it has over 100 thousand downloads in Google Play Store. But this app is much more capable than it sounds. If you're dying to know more, read on below!
What is FX Master?
Almost everyone nowadays creates content one way or another. Even if you don't necessarily call yourself a content creator but if you upload videos to social media platforms, it's one and the same. Because of the rise for the demand for quality videos, there's also a demand for video editing apps to cater our needs.
FX Master is a video editing app that specializes in adding special effects to your videos easily! This app is developed by FX Master Lab and a popular choice for many. Thanks to this app, you can turn ordinary videos into stunning masterpiece either for business or personal purposes. You can create stunning effects such as fire, lightning, bomb and more! And the process isn't too difficult as well. You just need to select the video effect you want to create from the app, then follow the instructions for shooting the video. Then, just save the video and share to the world!
Features of FX Master
FX Master is an epic video editing app that allows you to create stunning videos to share to your social media accounts! Here are its features:
Huge library of effects – When we were kids, special effects on movies/shows looked so realistic to us. We probably don't realize that it's not real. But now that we are adults, we know that these are just computer-manipulated graphics created to look real. And thanks to FX Master, we can recreate our favorite scenes from movies/shows/anime. And in this app, there are tons of effects we can choose such as fire, explosions, magic, flying whales and more! But whatever you choose, it's sure to attract many eyes when you post it on your social media accounts!
Ease of use – Back then, if you wanted to create special effects, you need to have some advanced tools and experts to create it for you. But thanks to the advancement of technology, all the video effects you need is in an app called FX Master. This app lets you transform your videos into stunning ones in a matter of seconds! Just select from the wide range of effects then follow the directions to shoot. It's that easy to create and share stunning videos to your followers!
Realistic graphics – Video effects would be useless if they look extremely fake. But FX Master allows you to add realistic special effects effortlessly to your videos! To do this, they allow you to shoot your videos in real time so you will see the effects before it's even exported!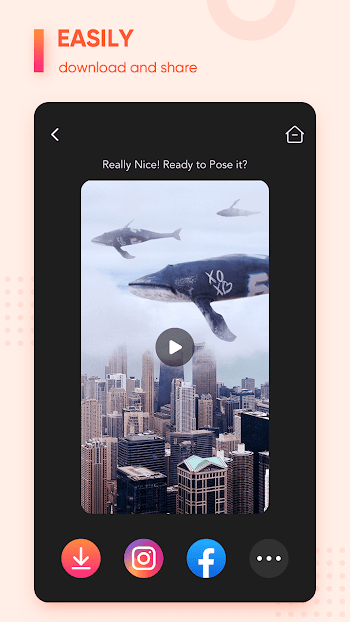 Updated frequently - FX Master is still a new app but it promises to update its database of cool special effects every now and then! This means you'll get to try new effects soon!
Download FX Master APK for Free – Latest version